Den Haag
Anna Paulownastraat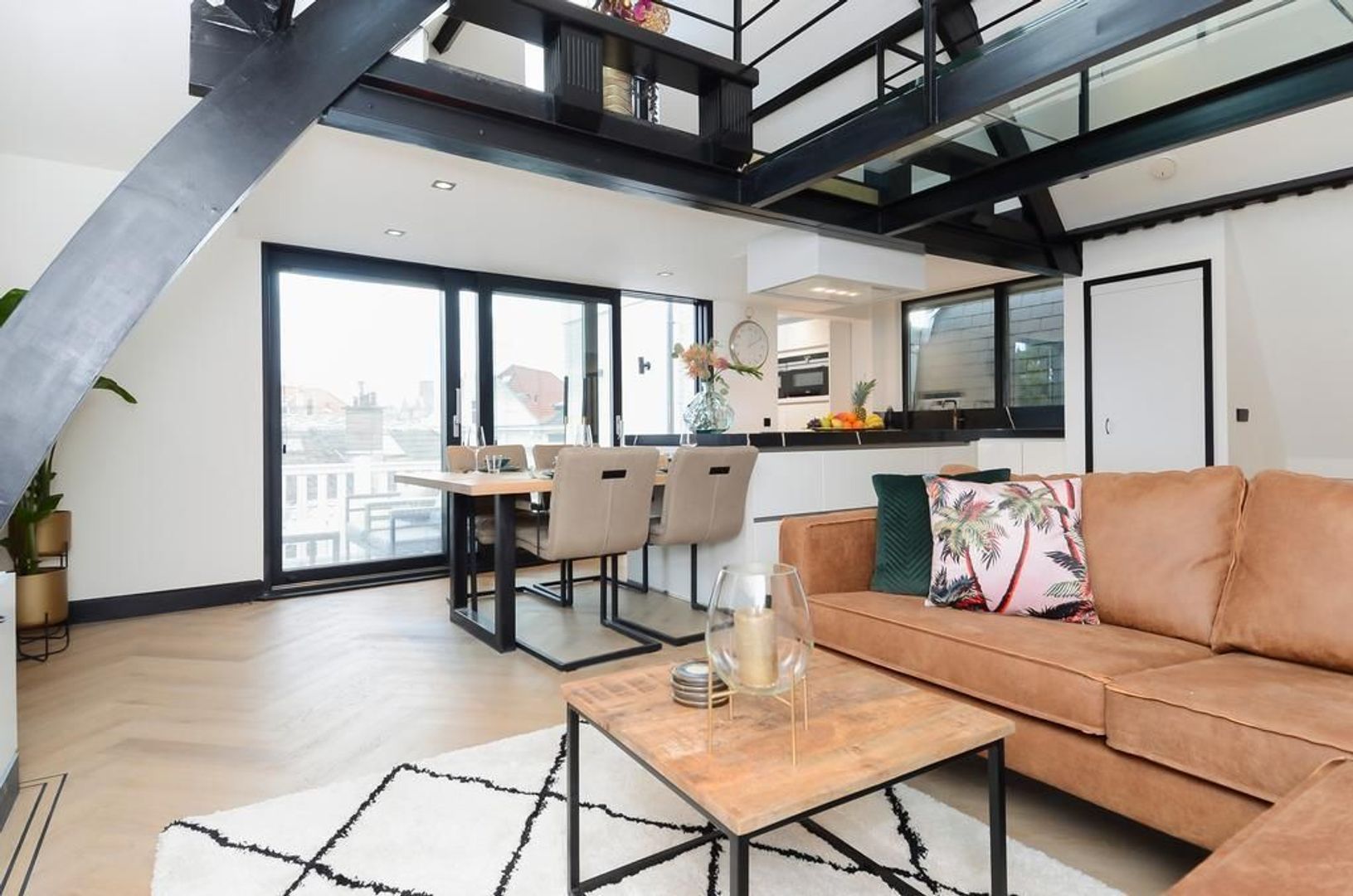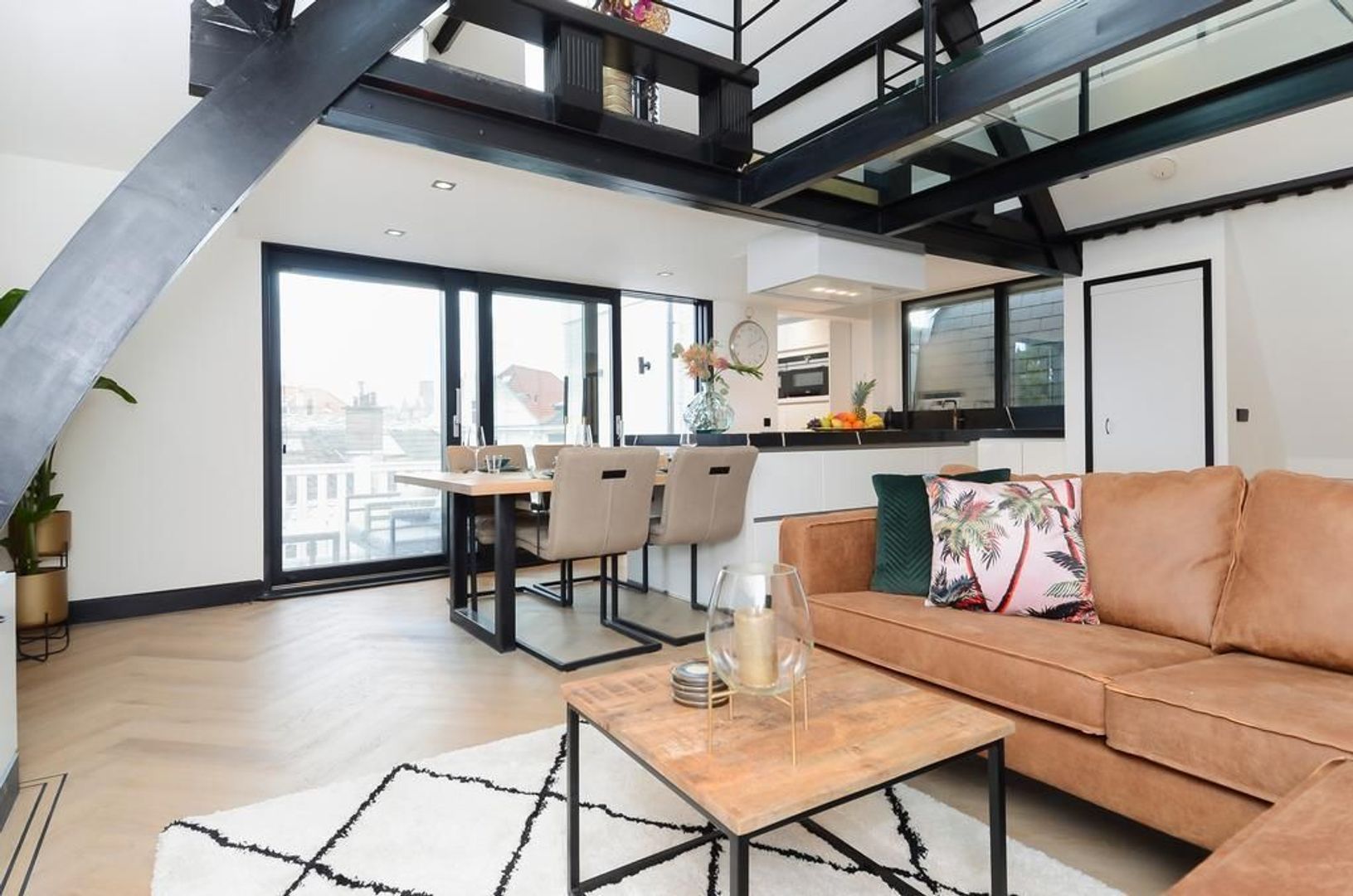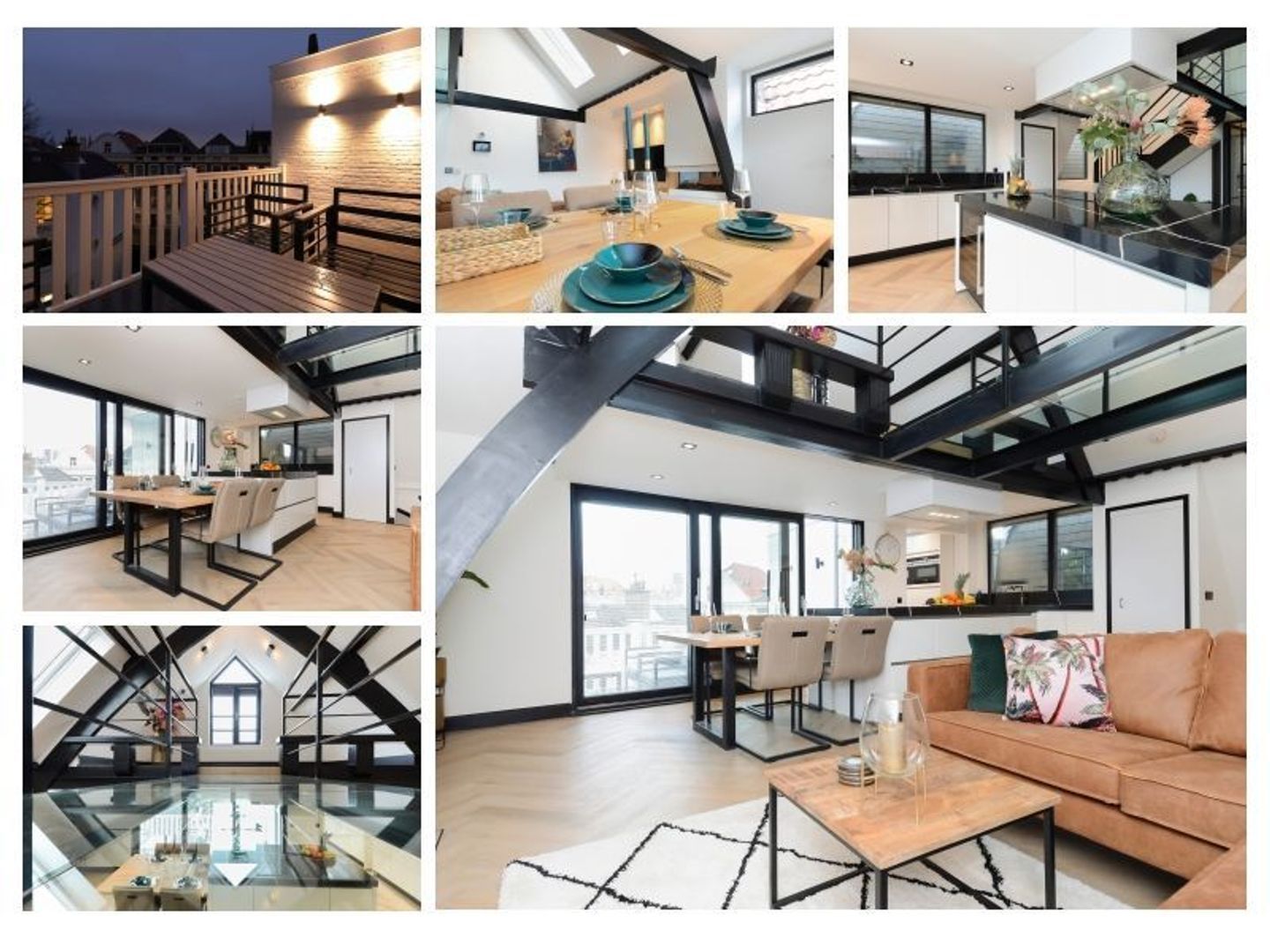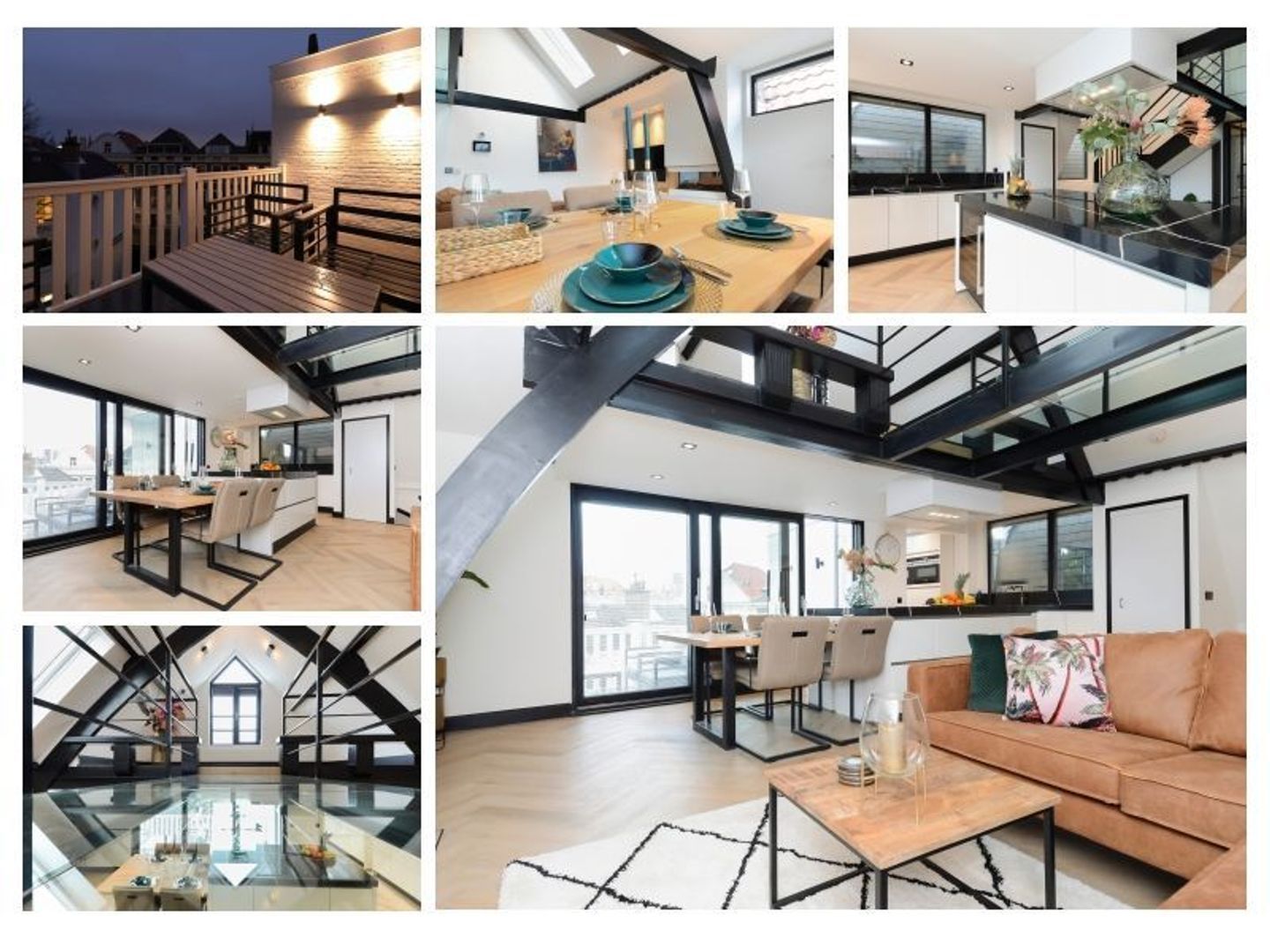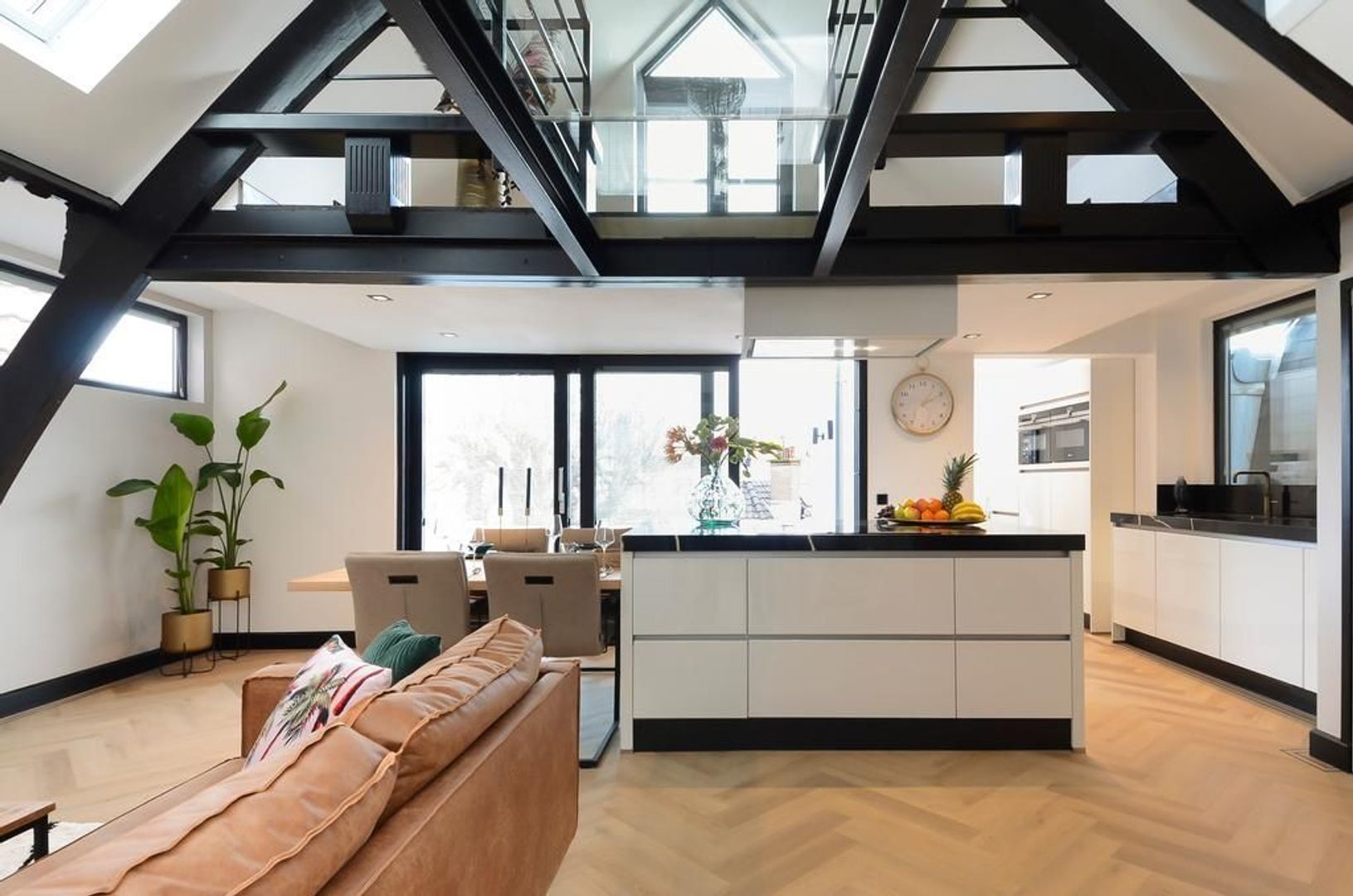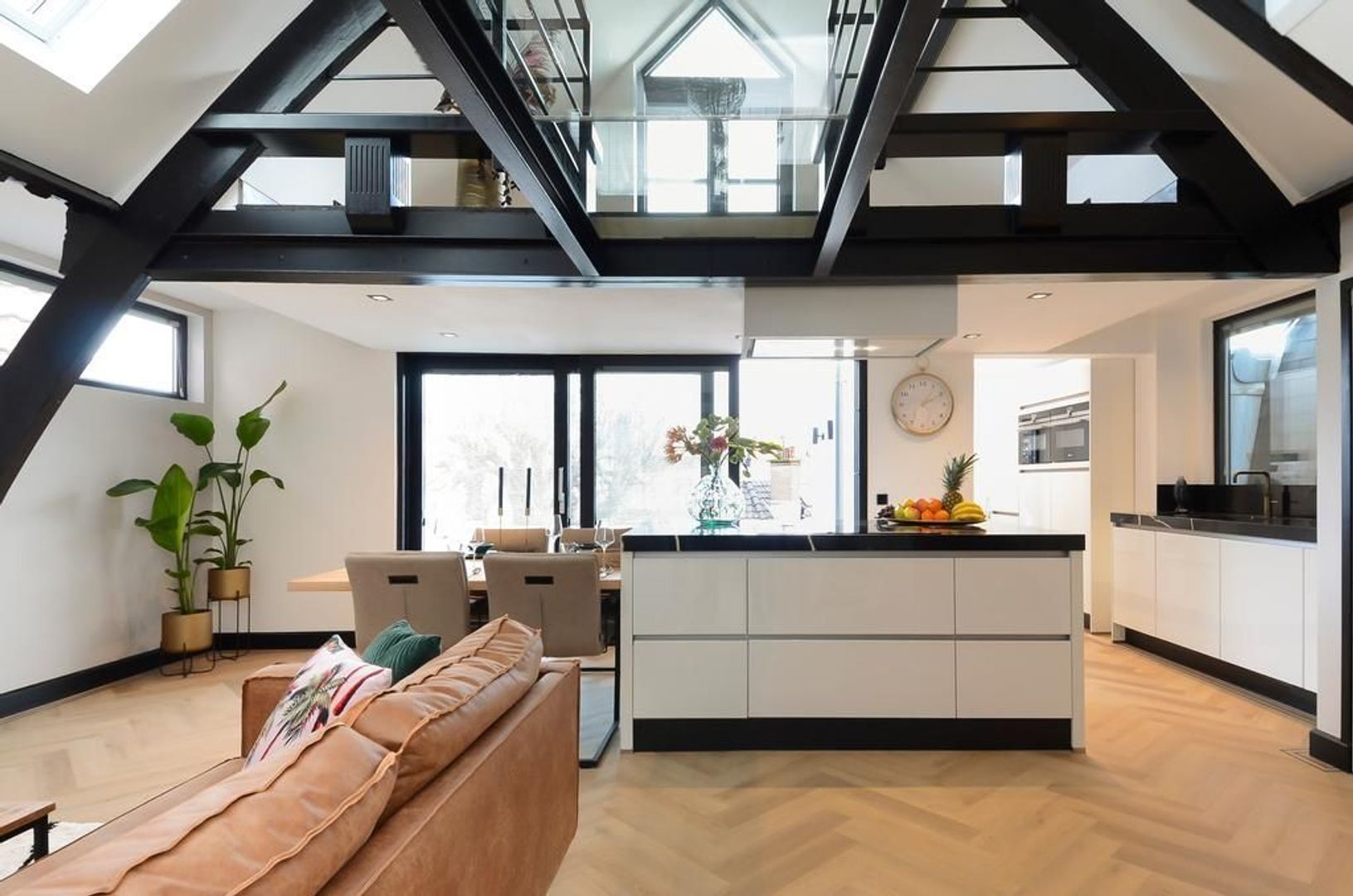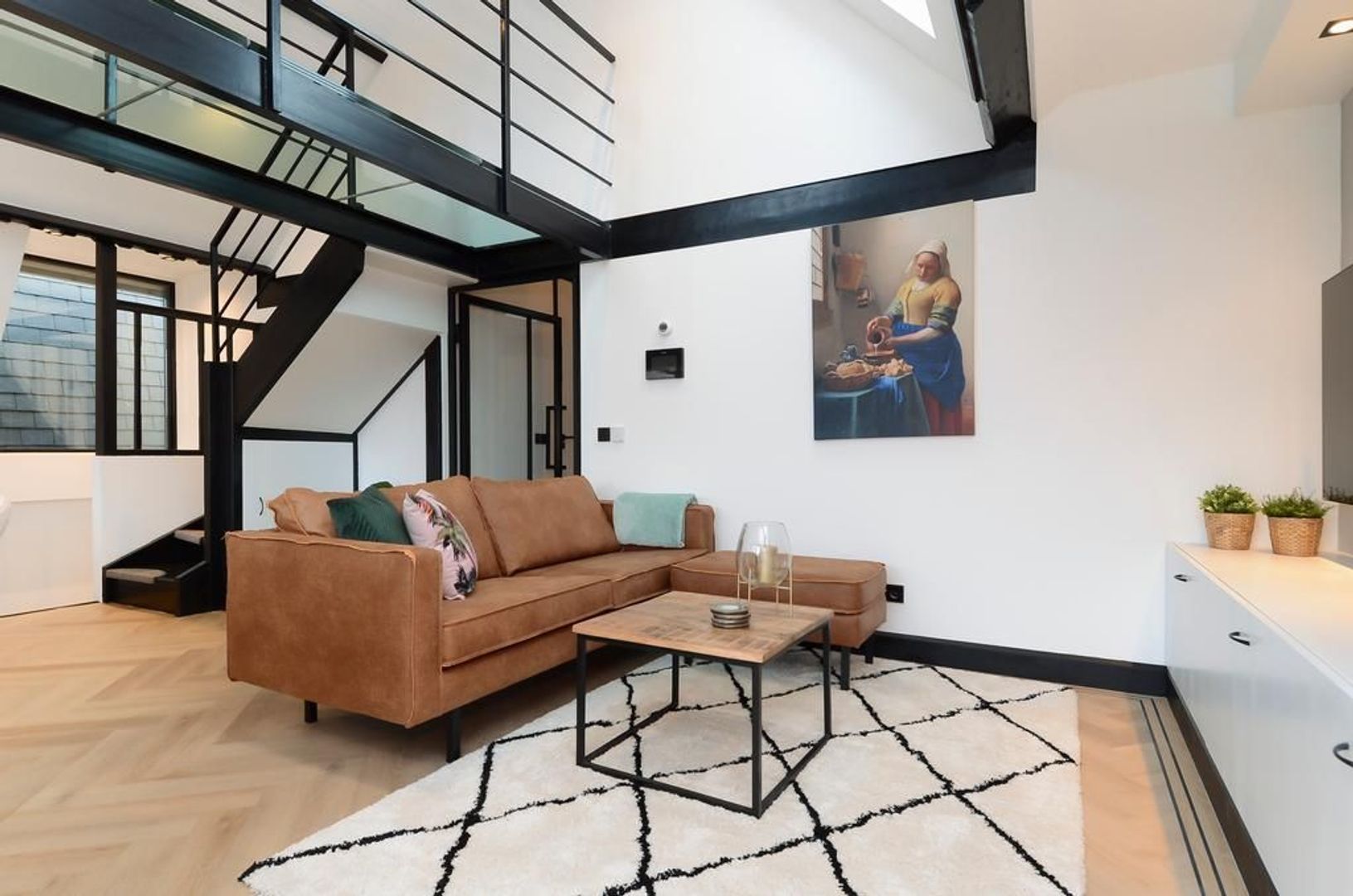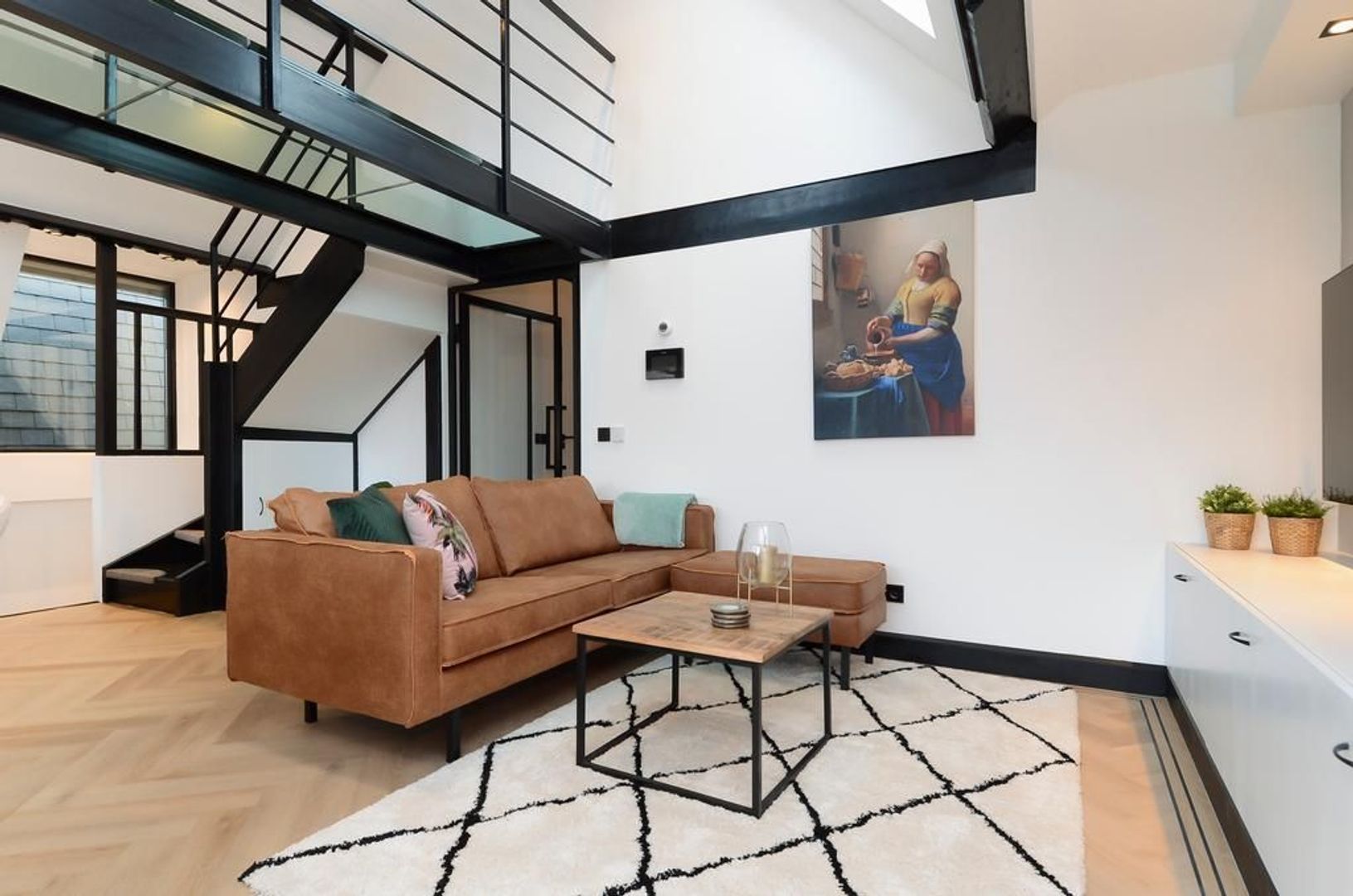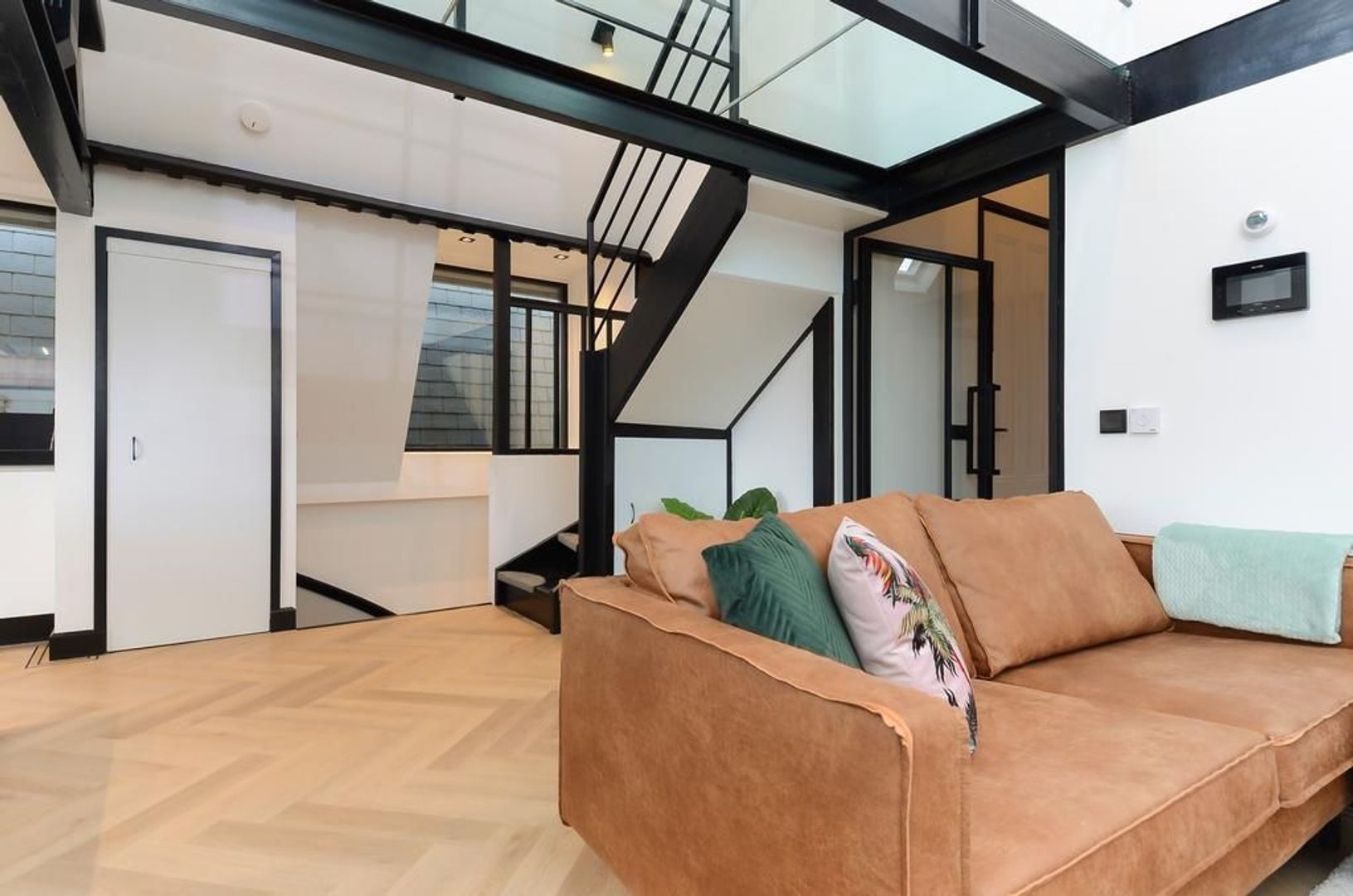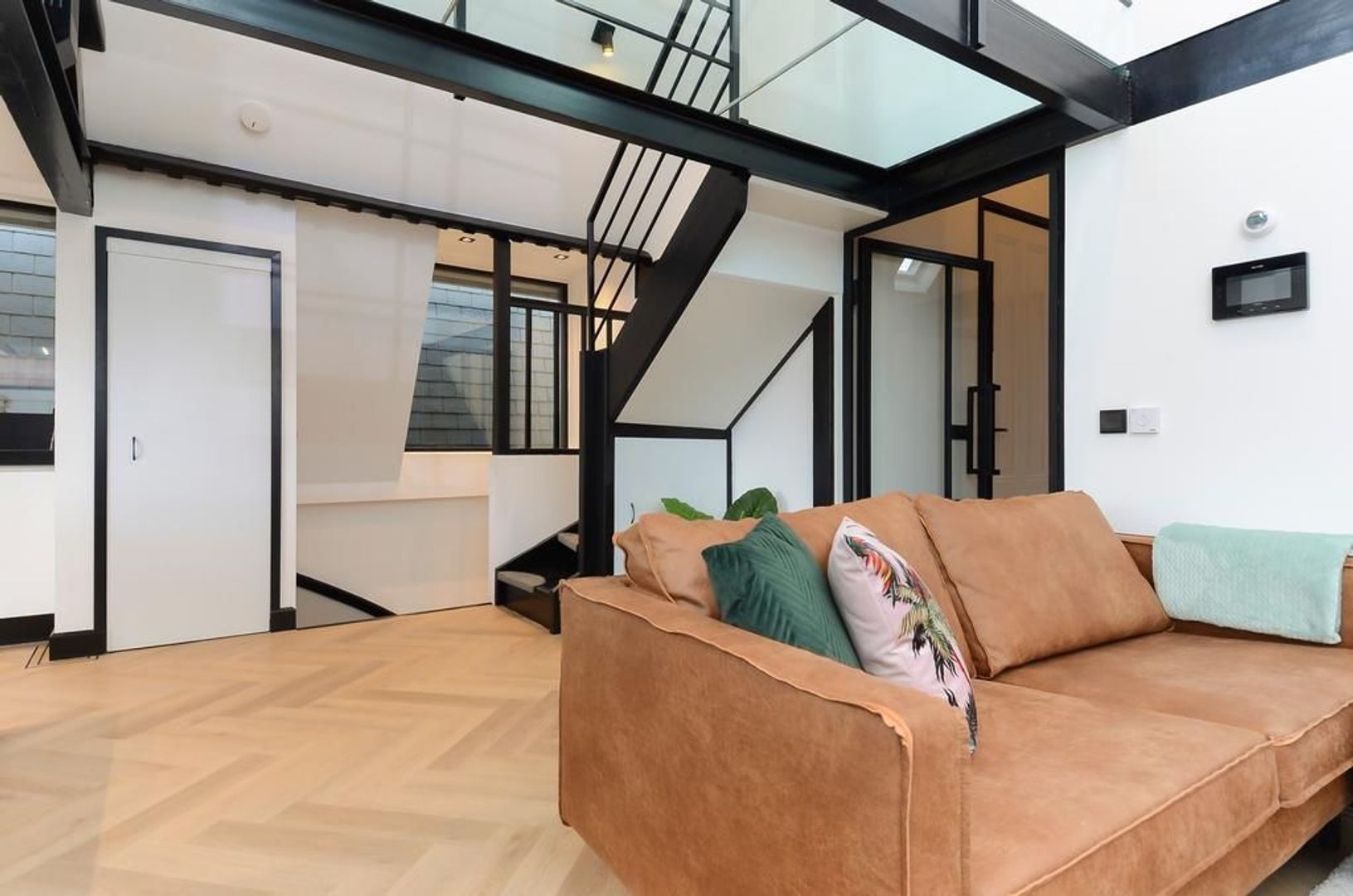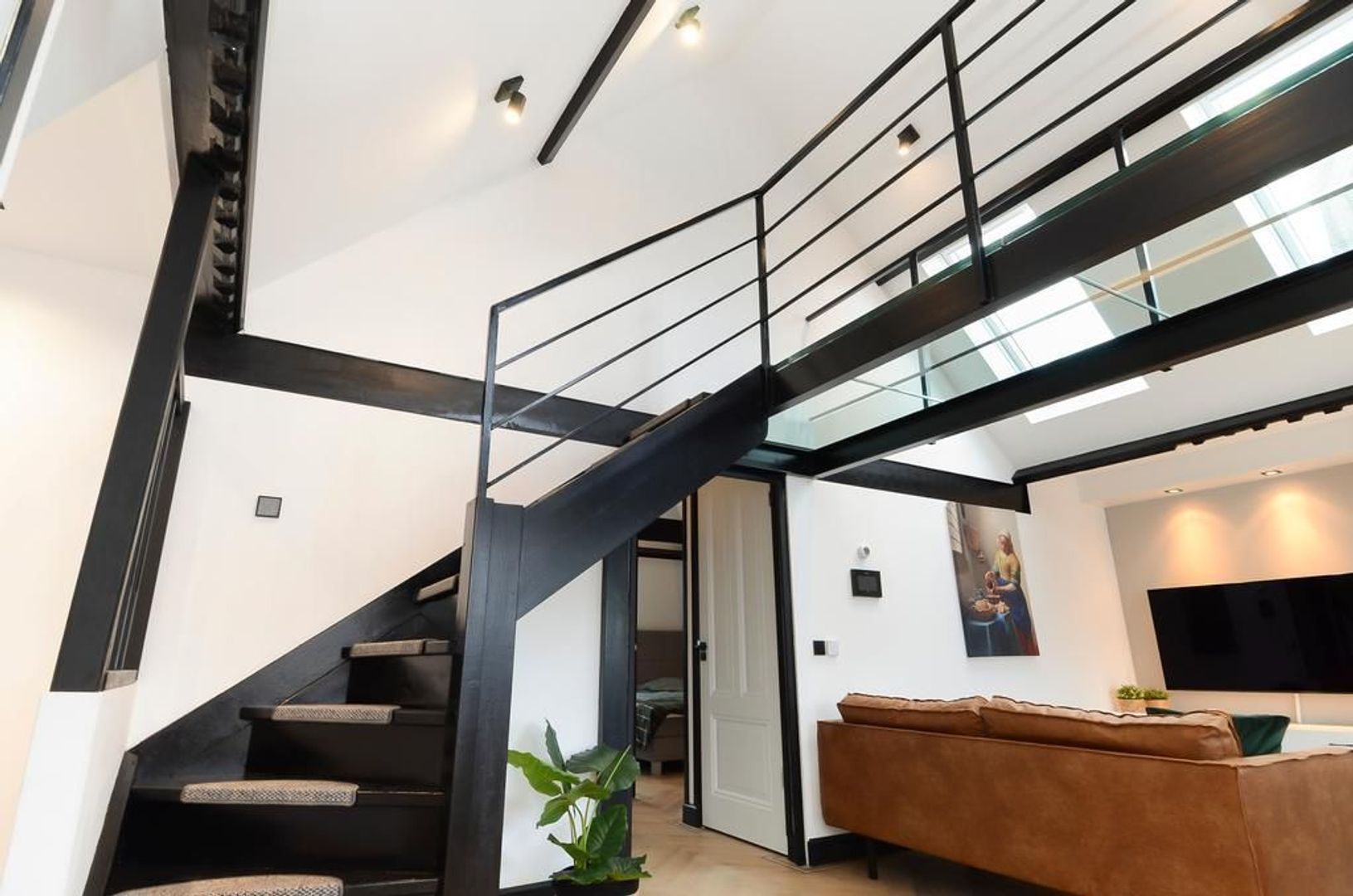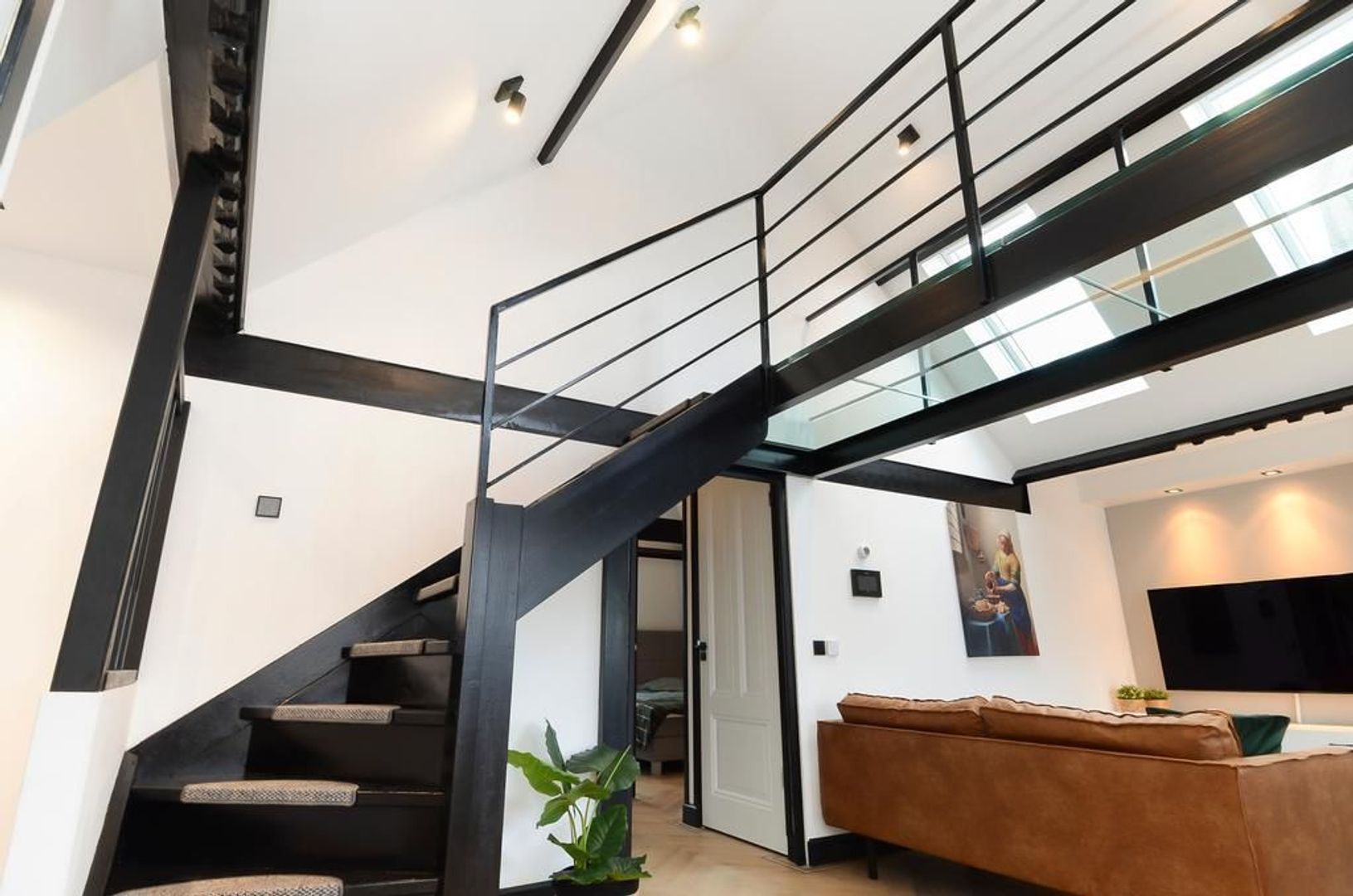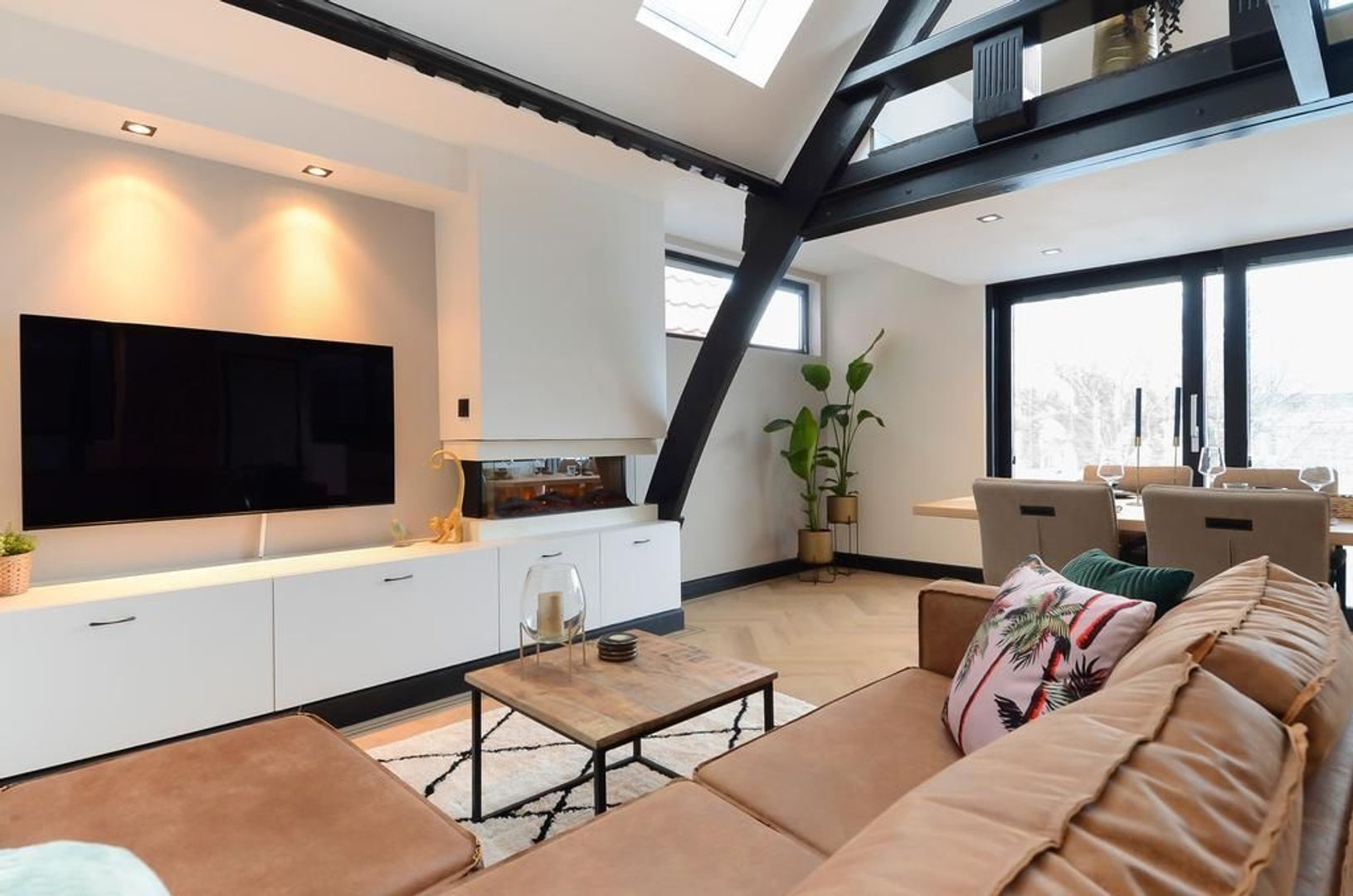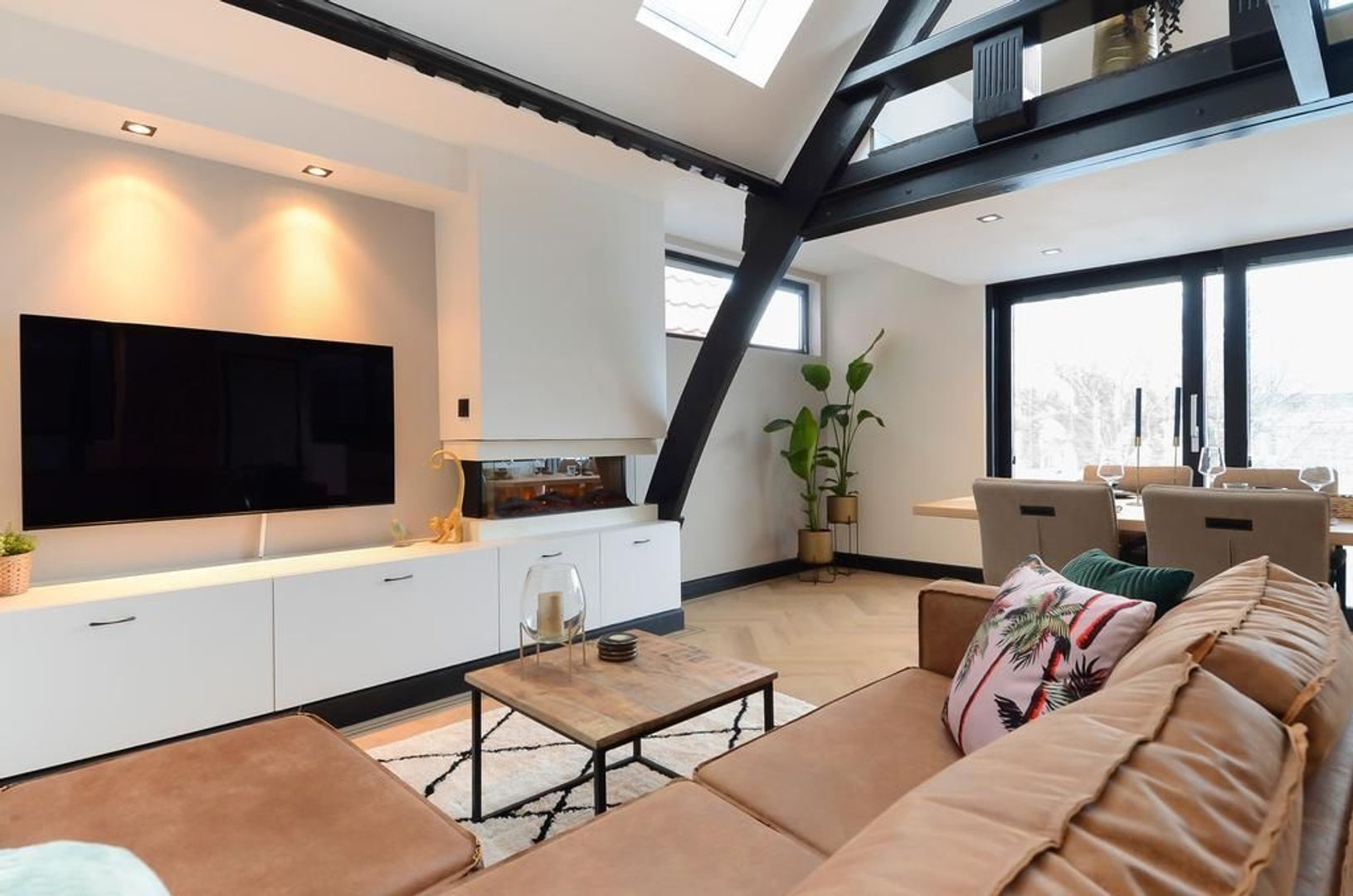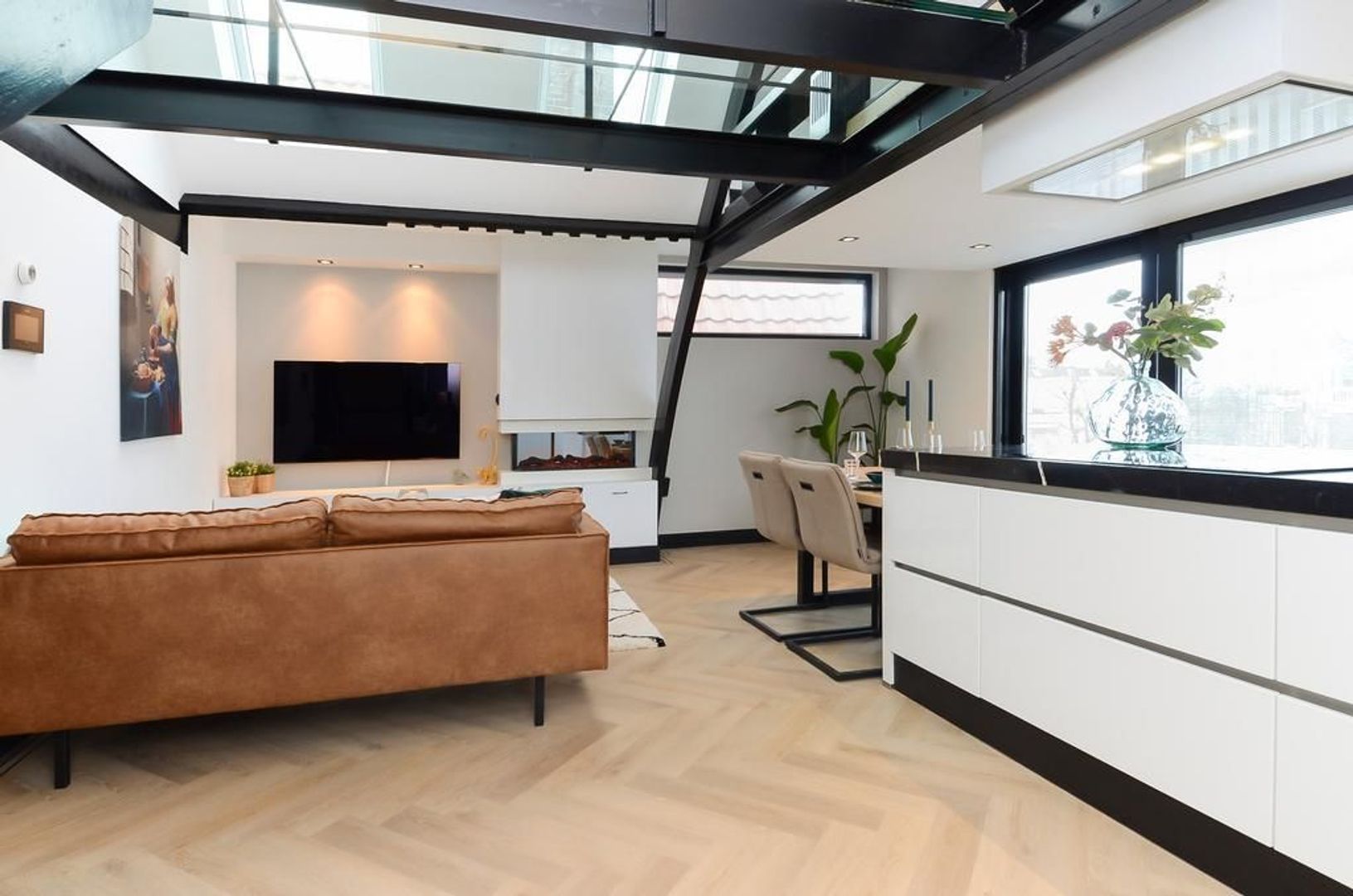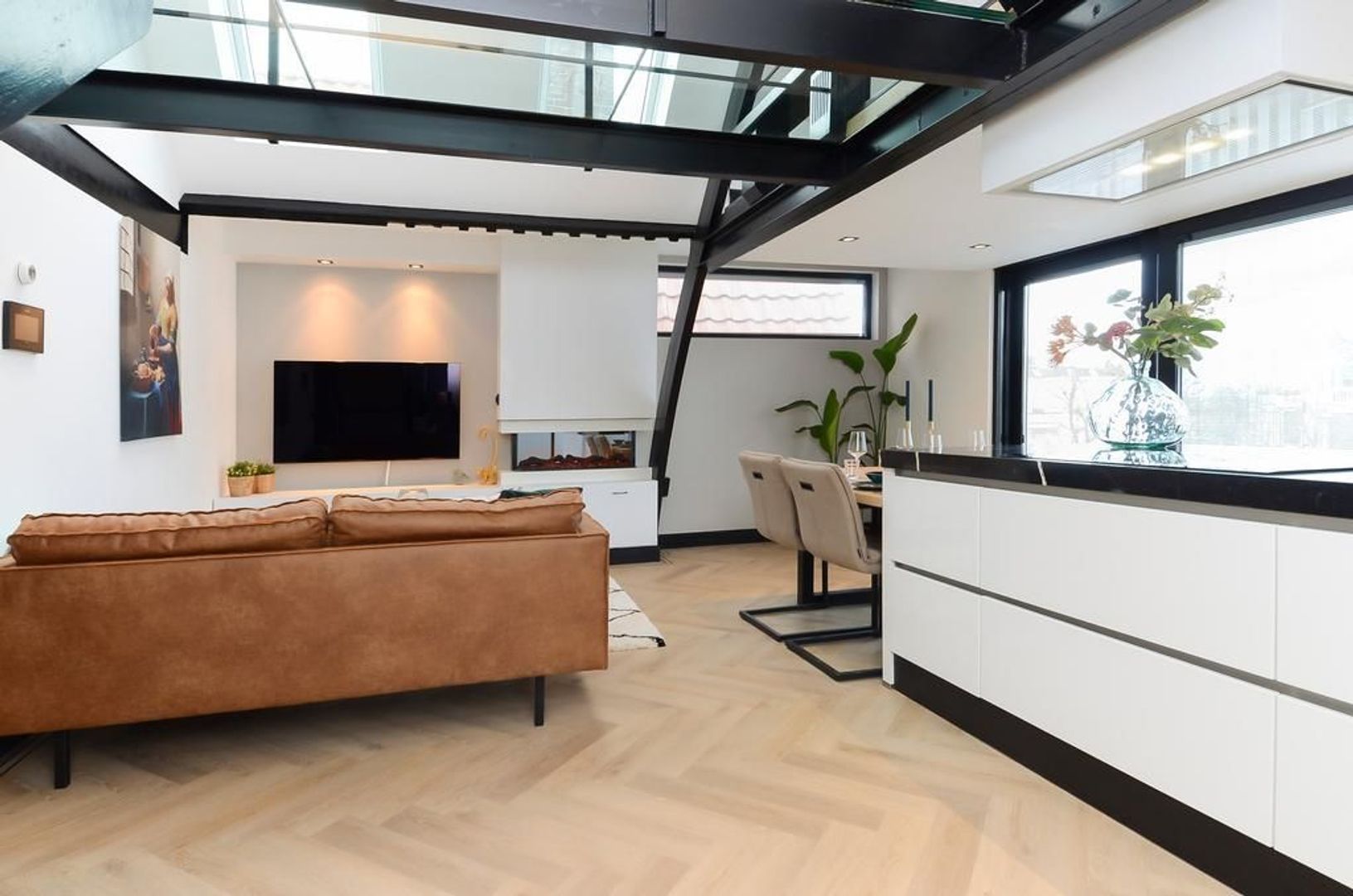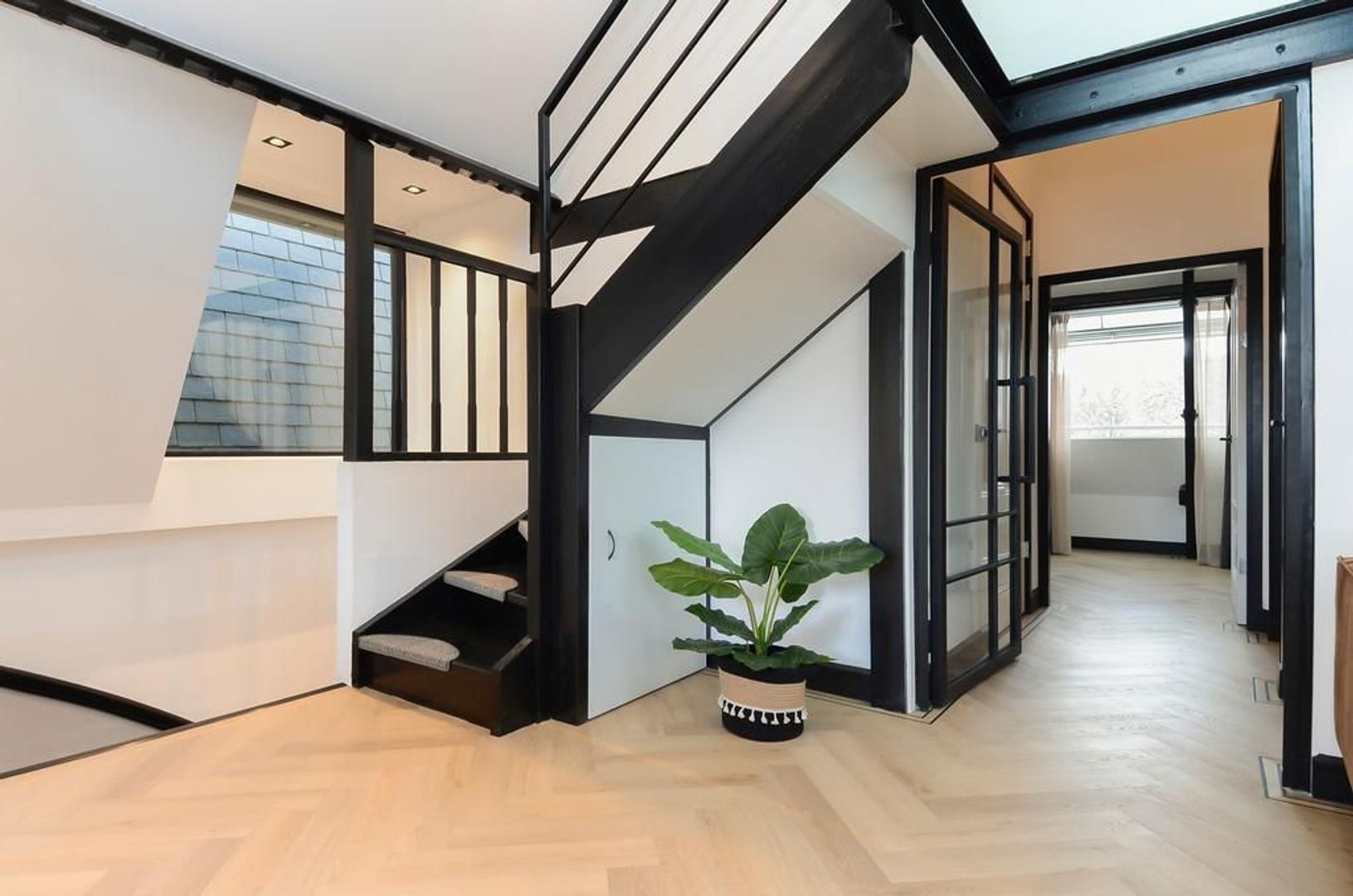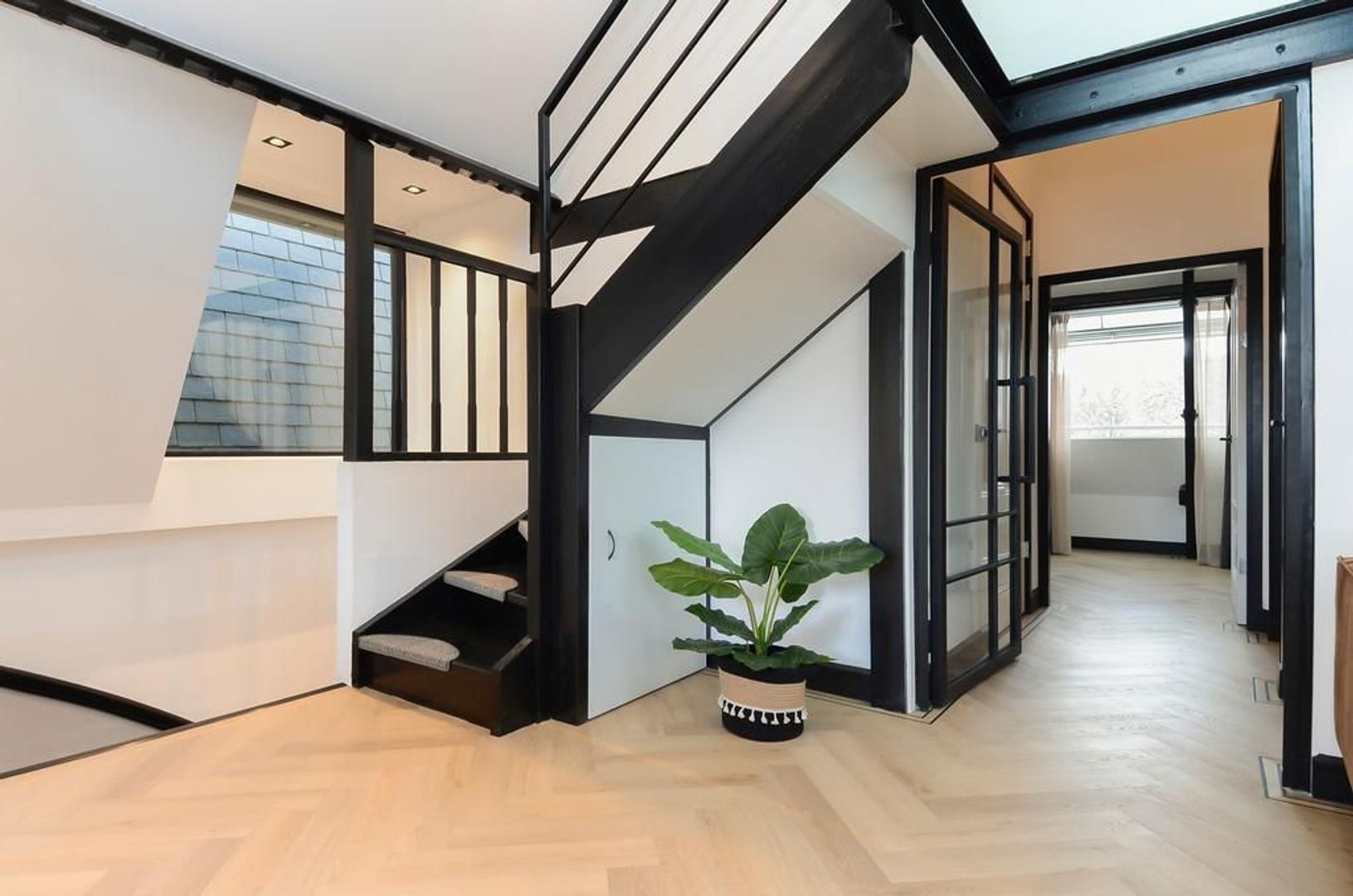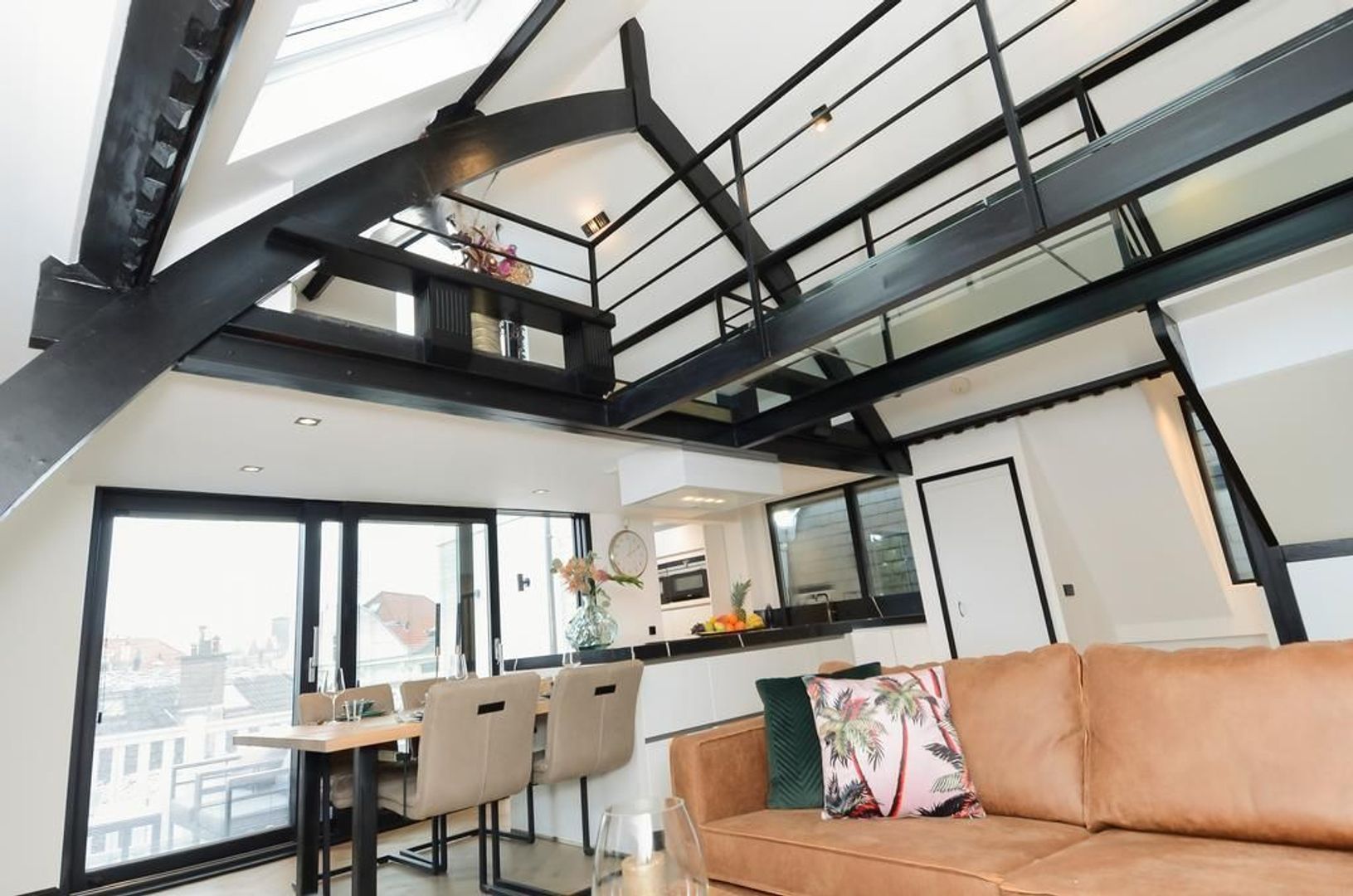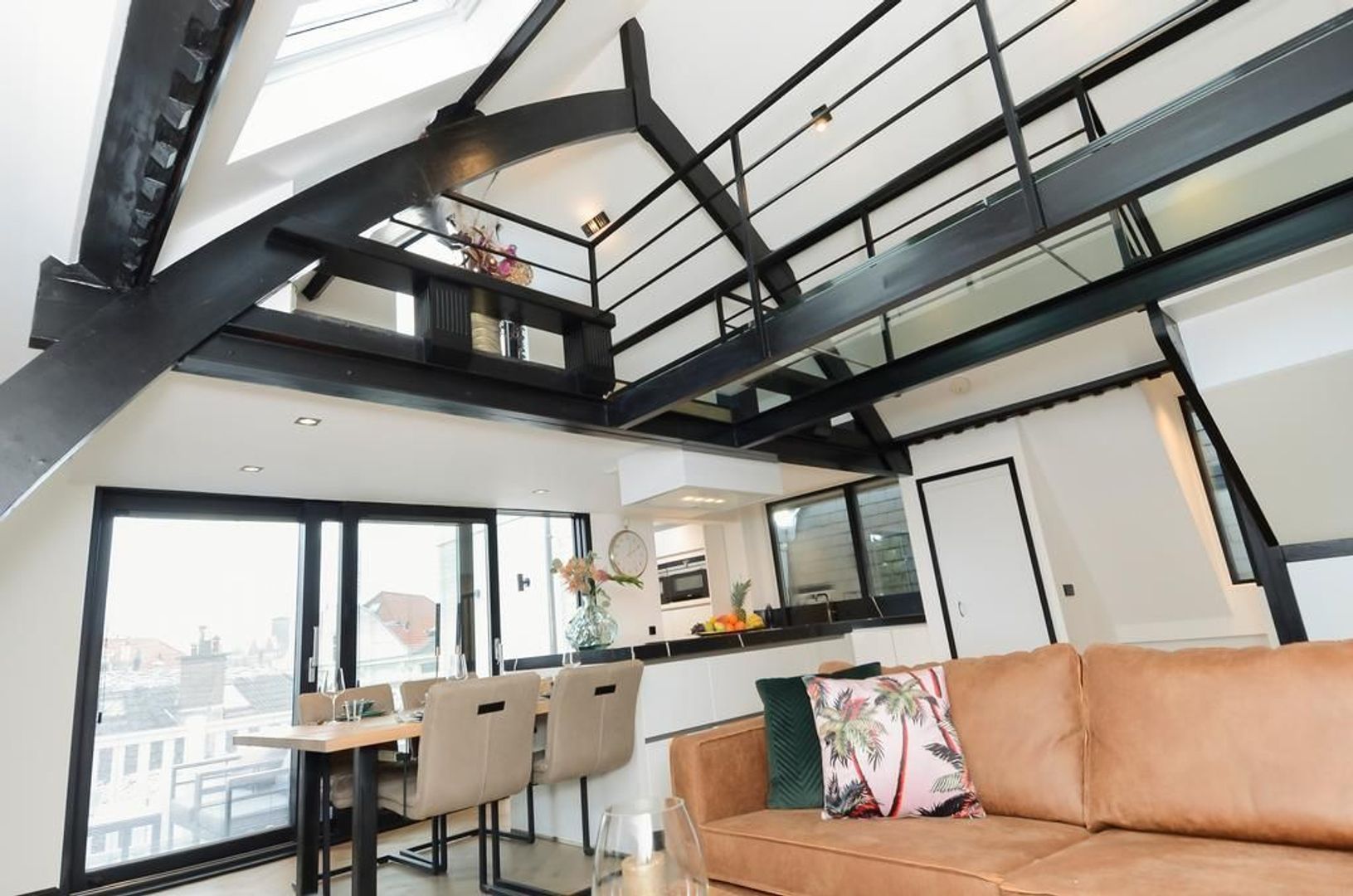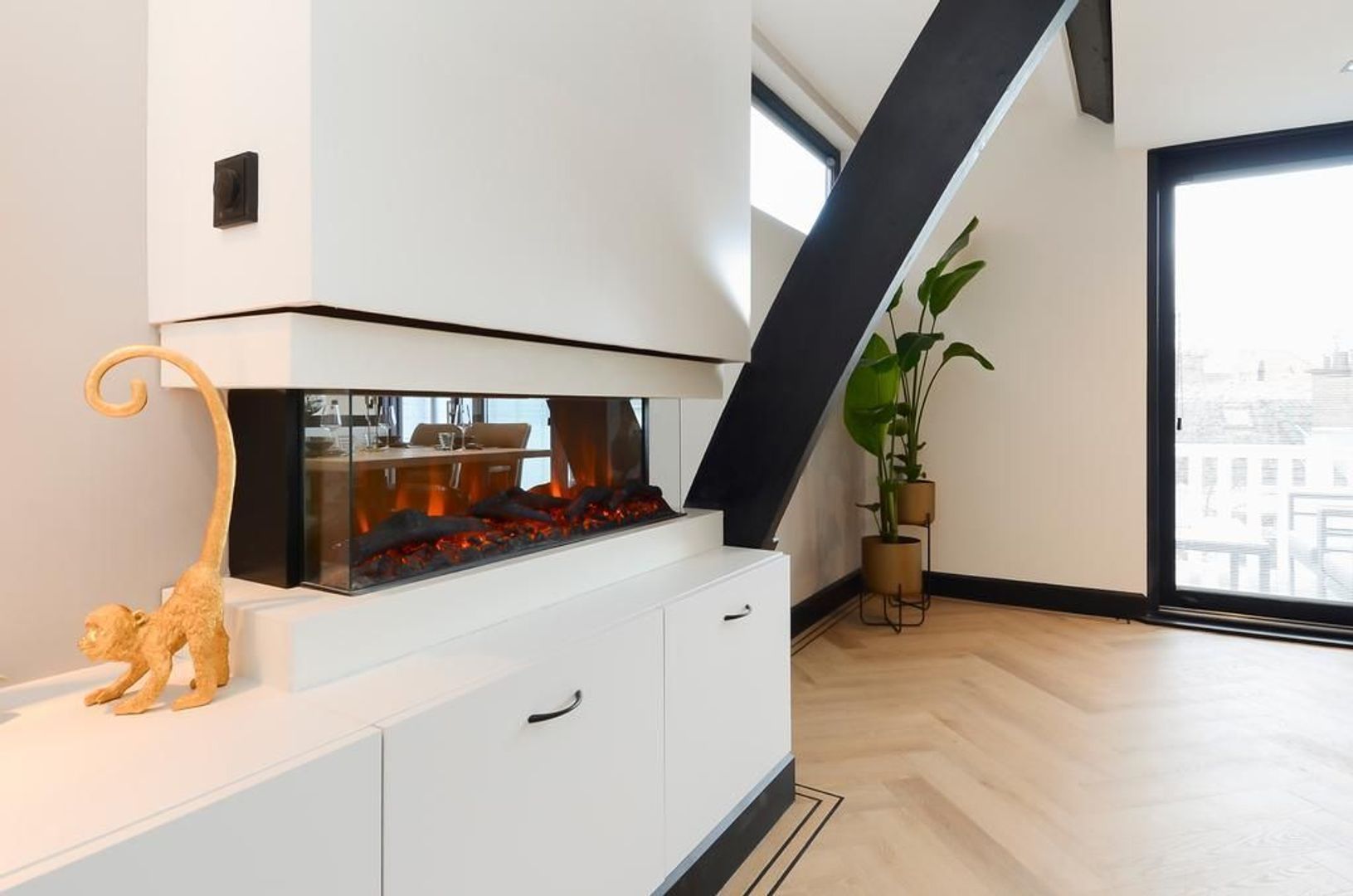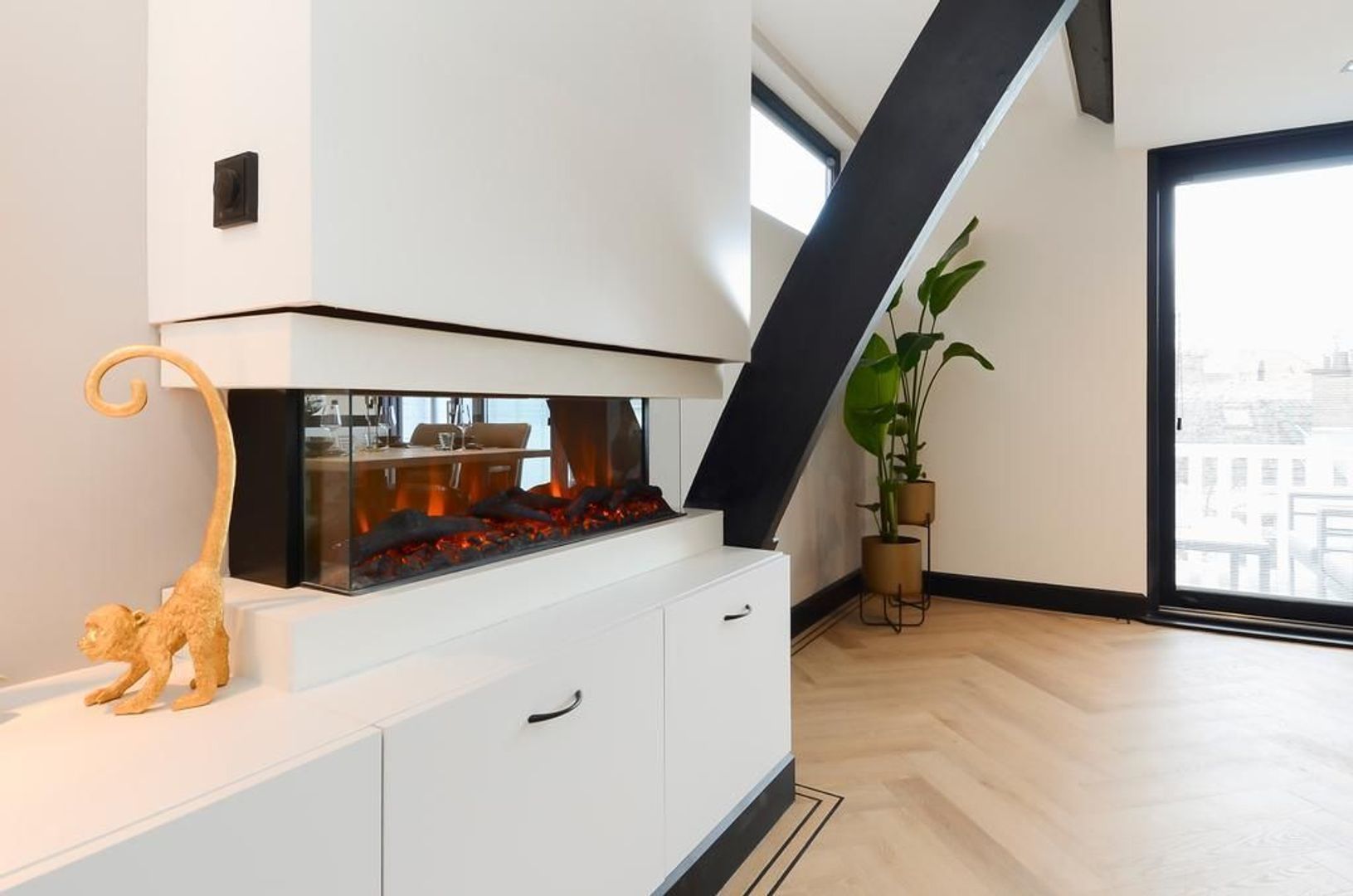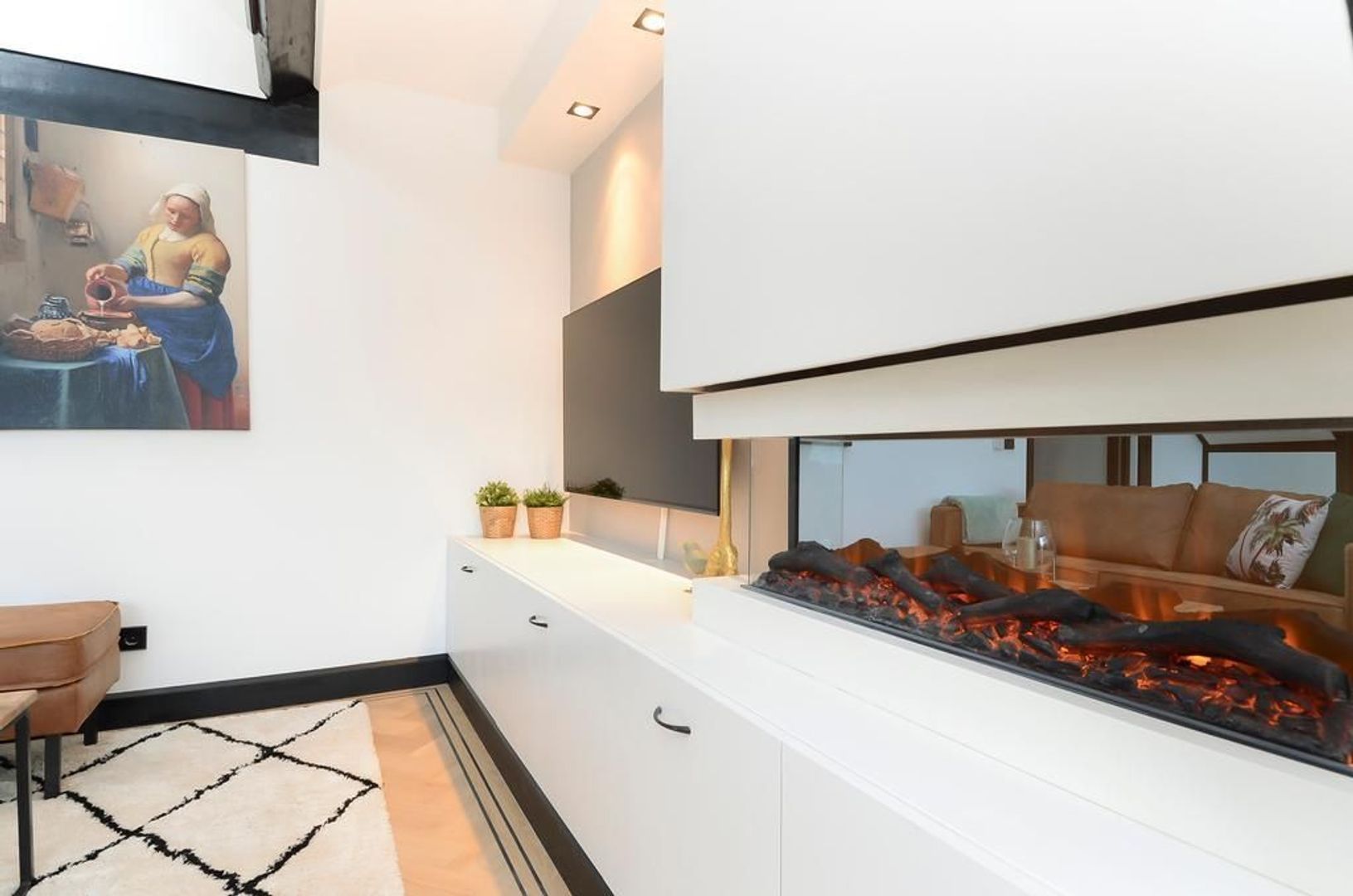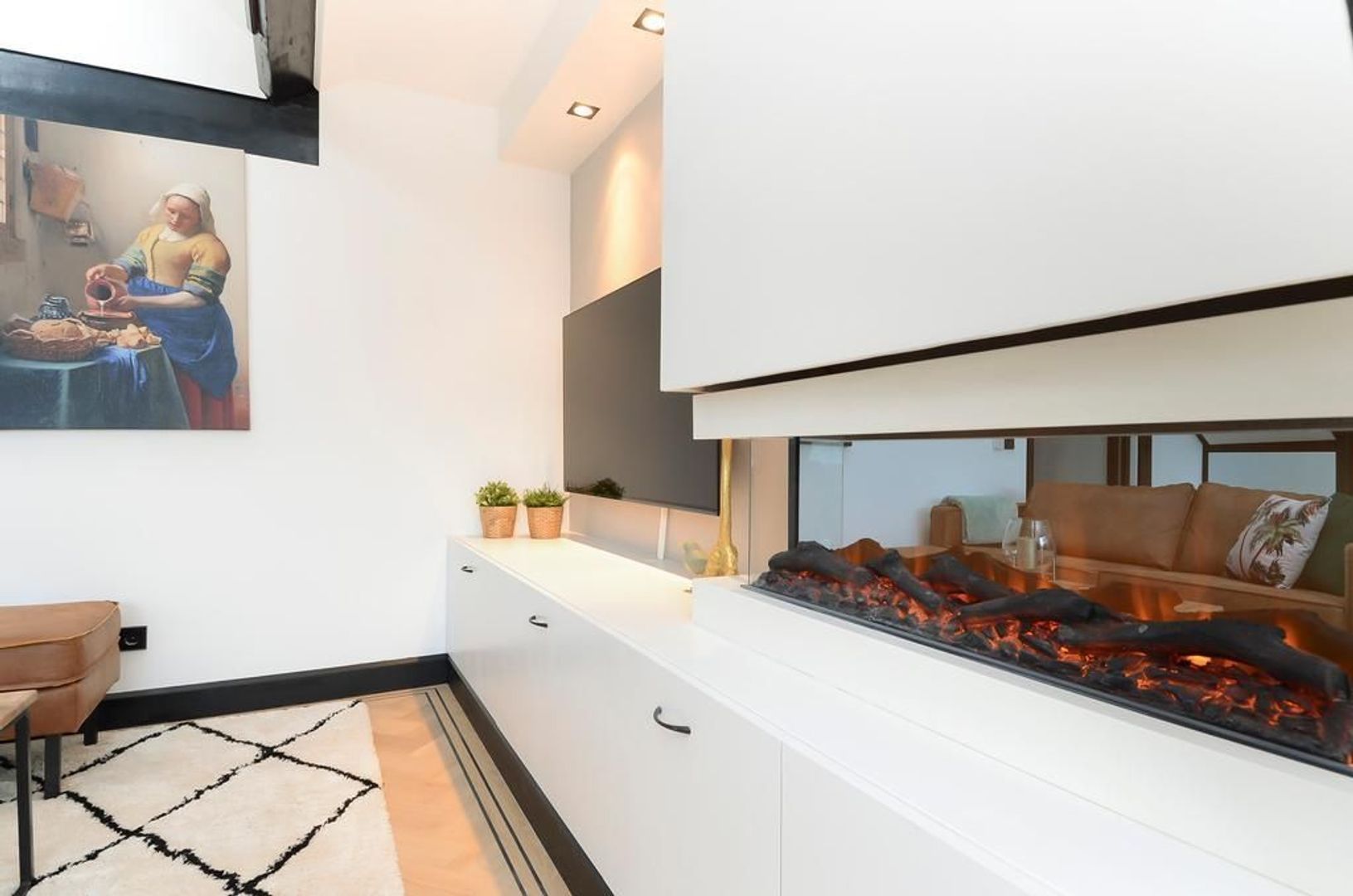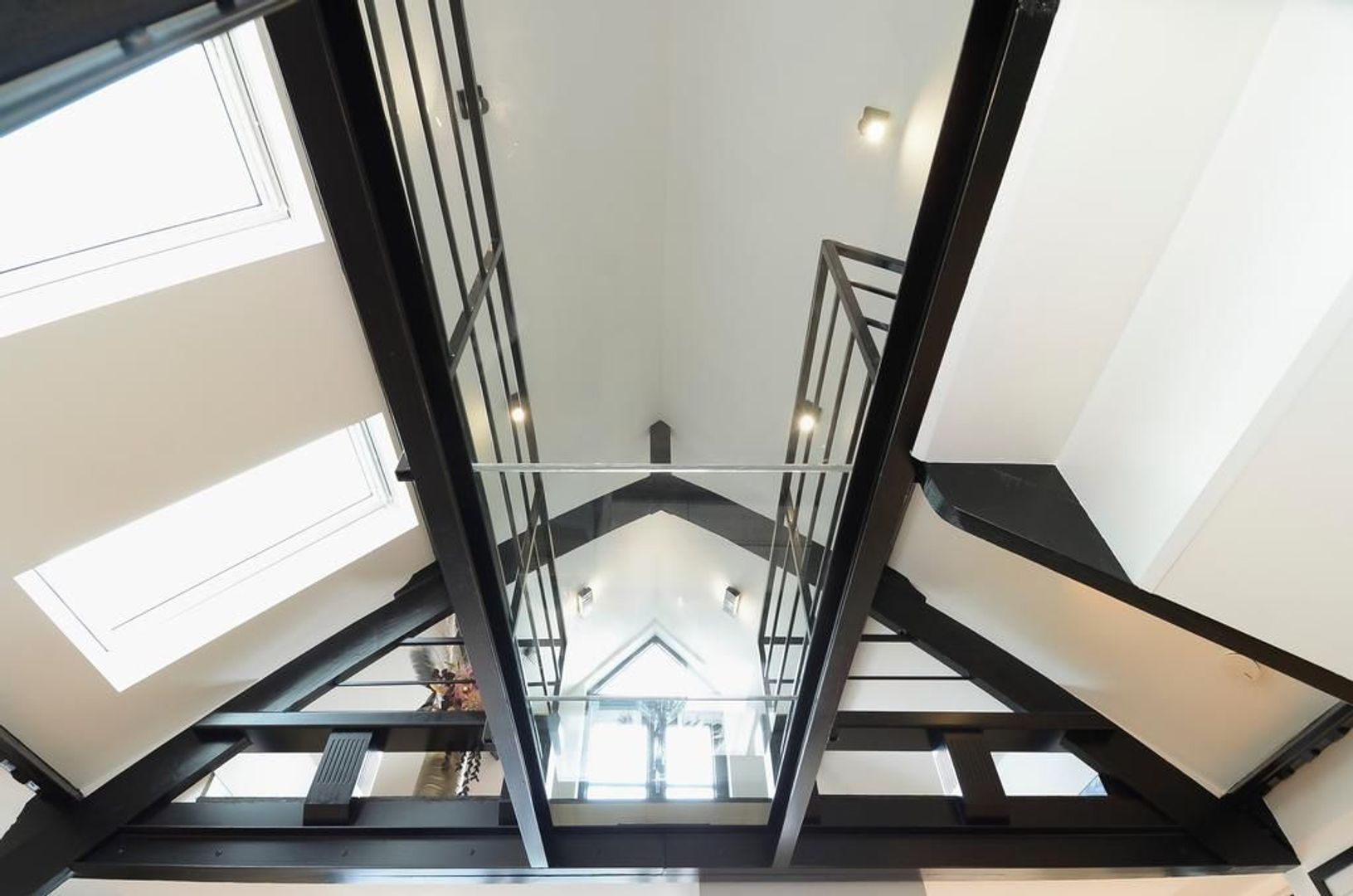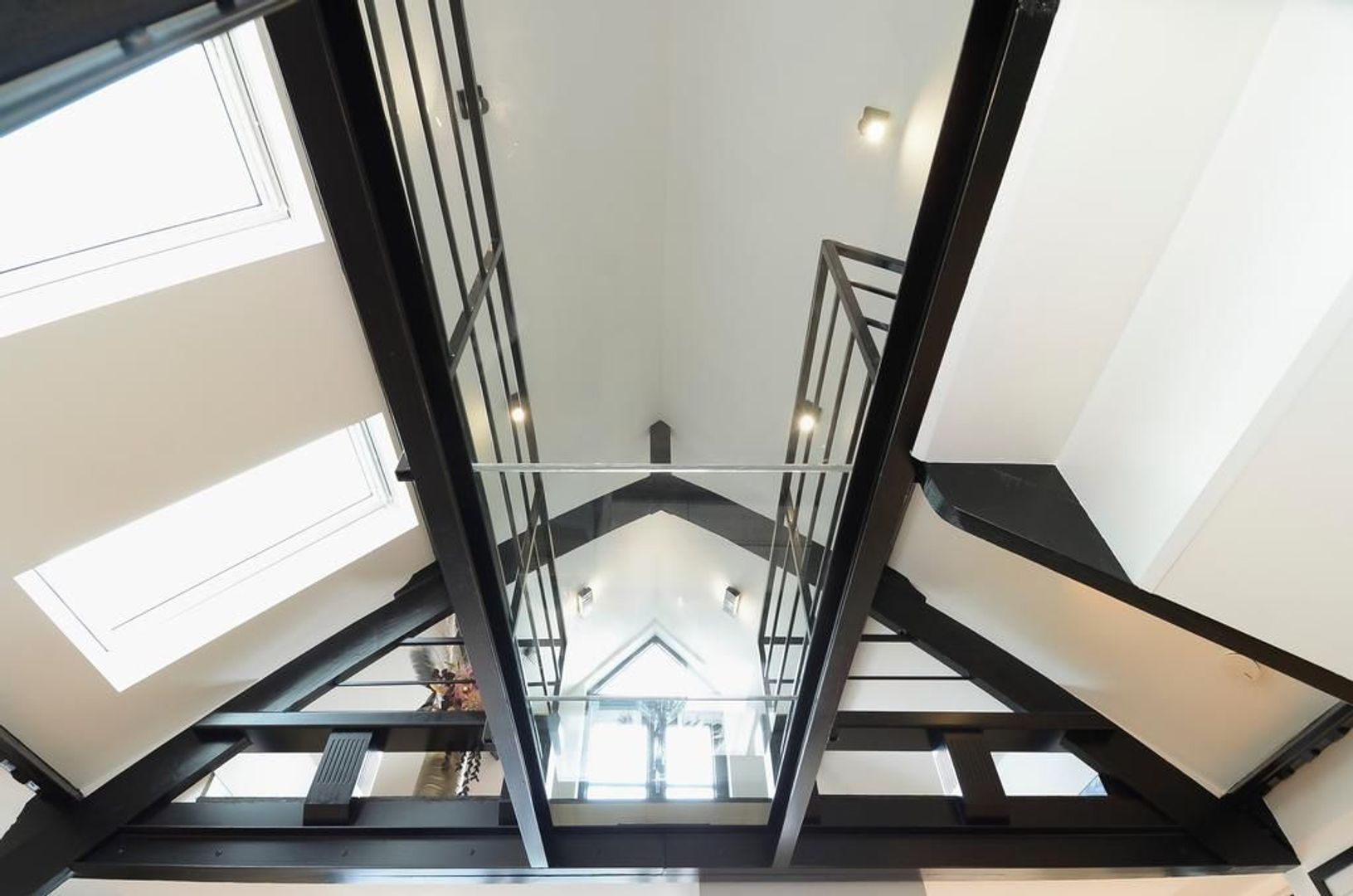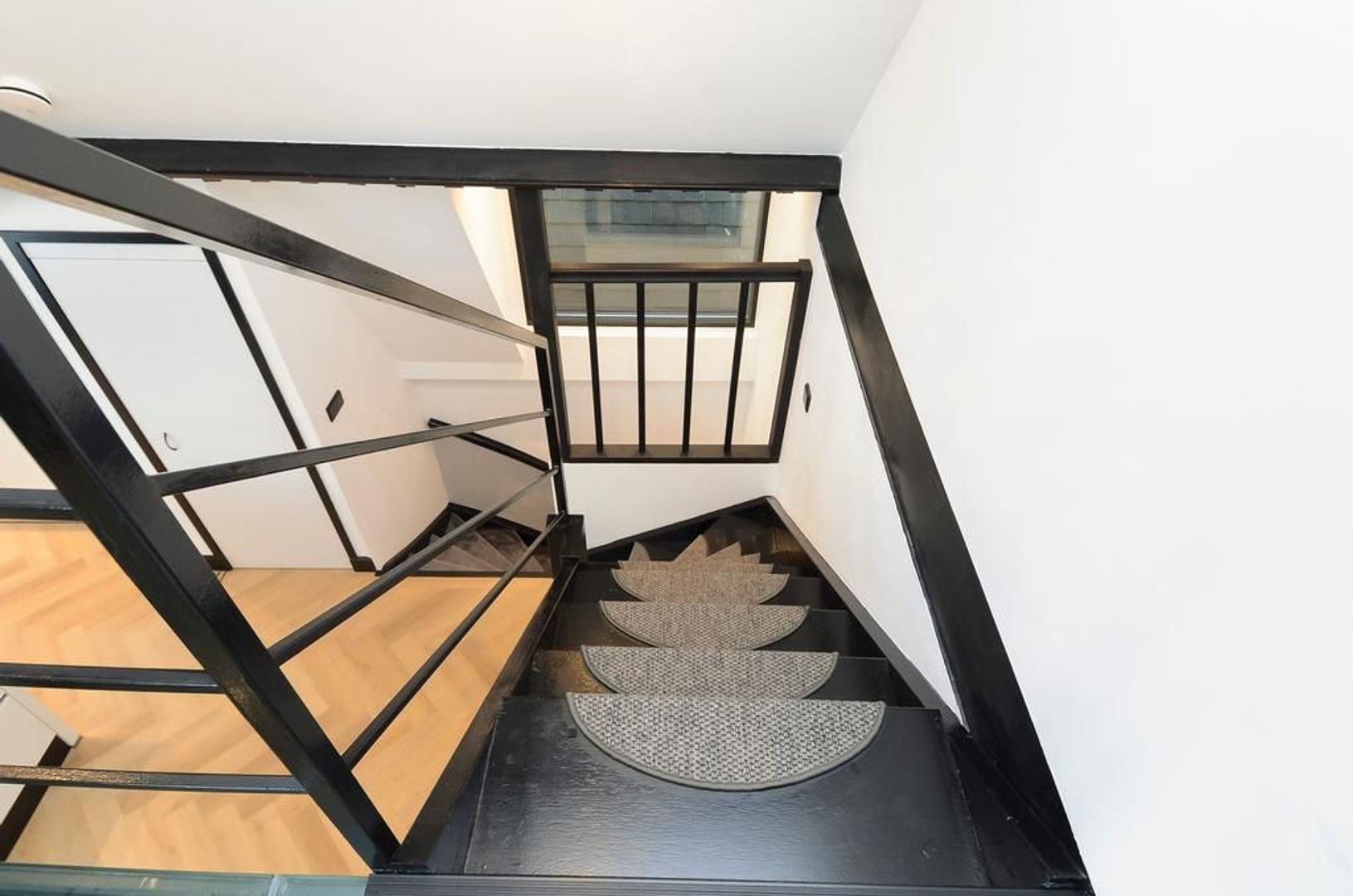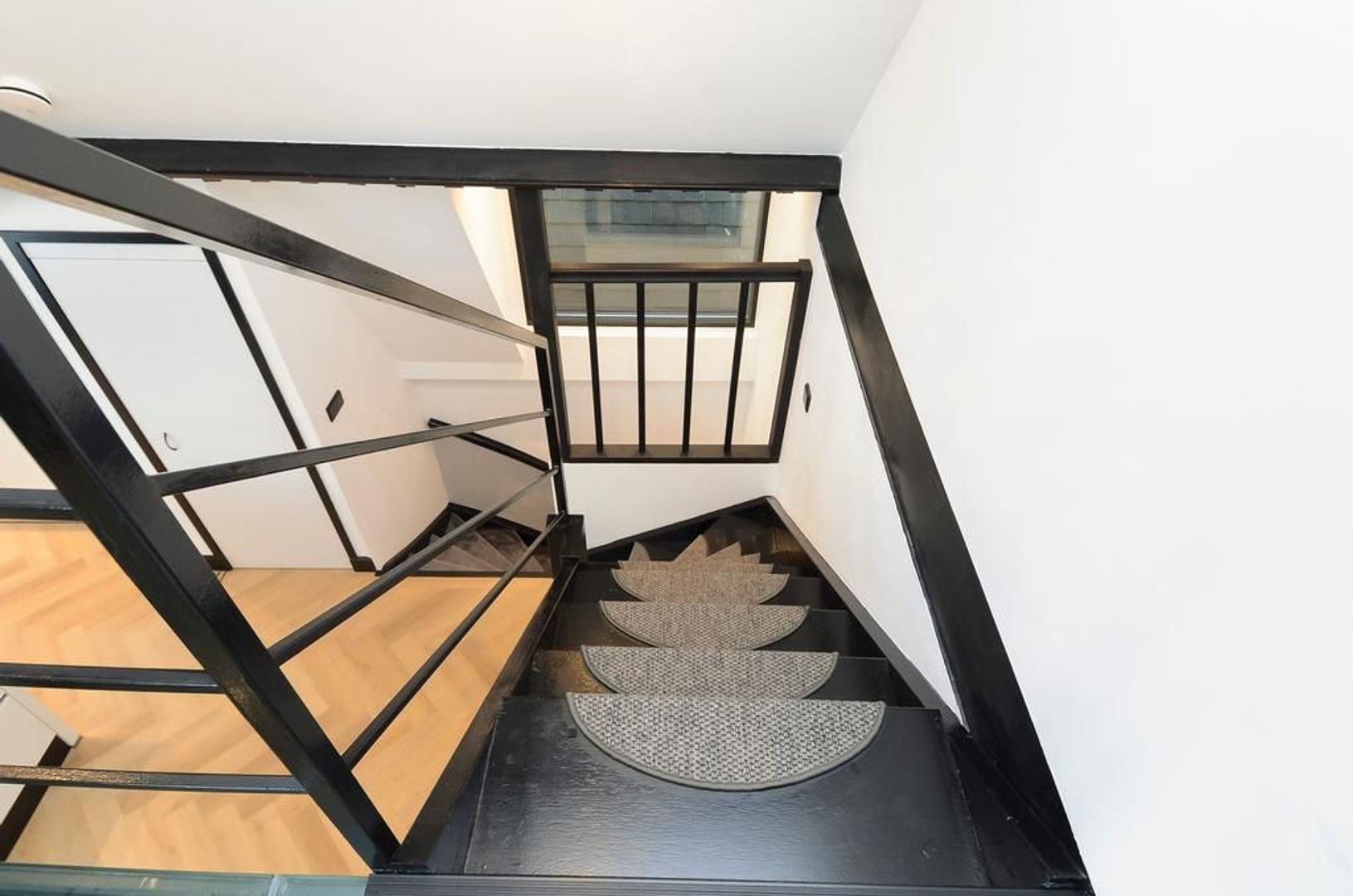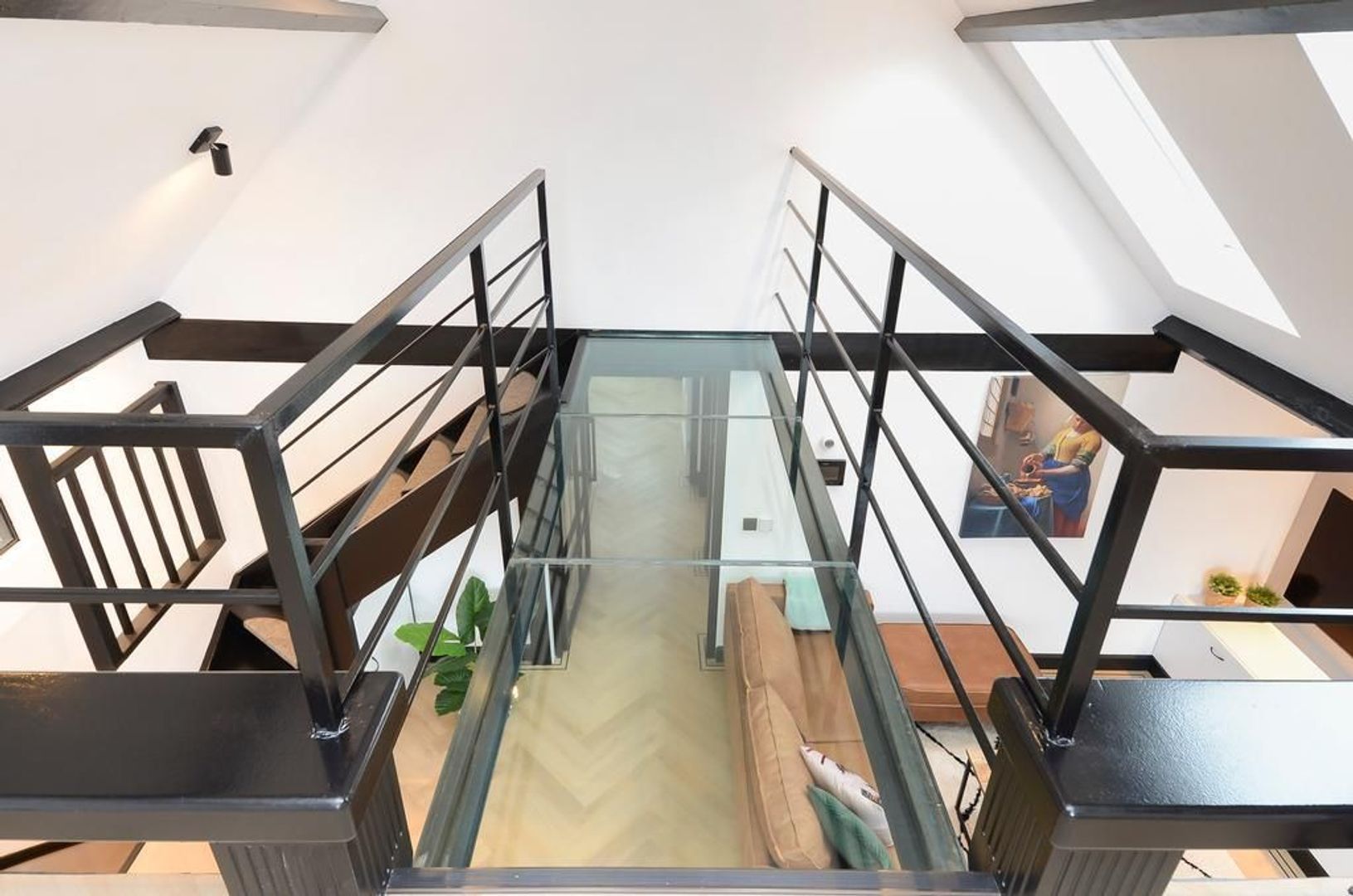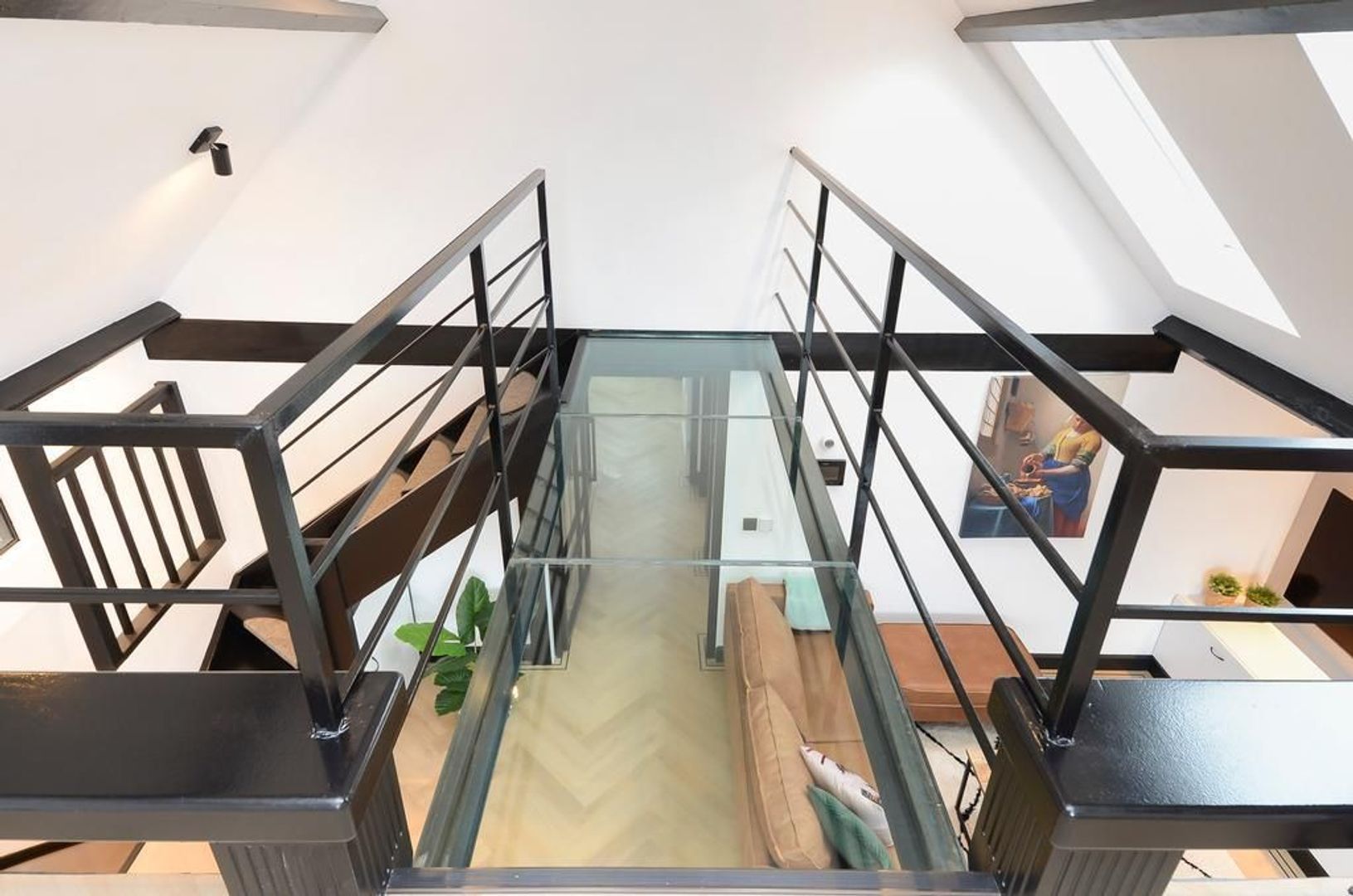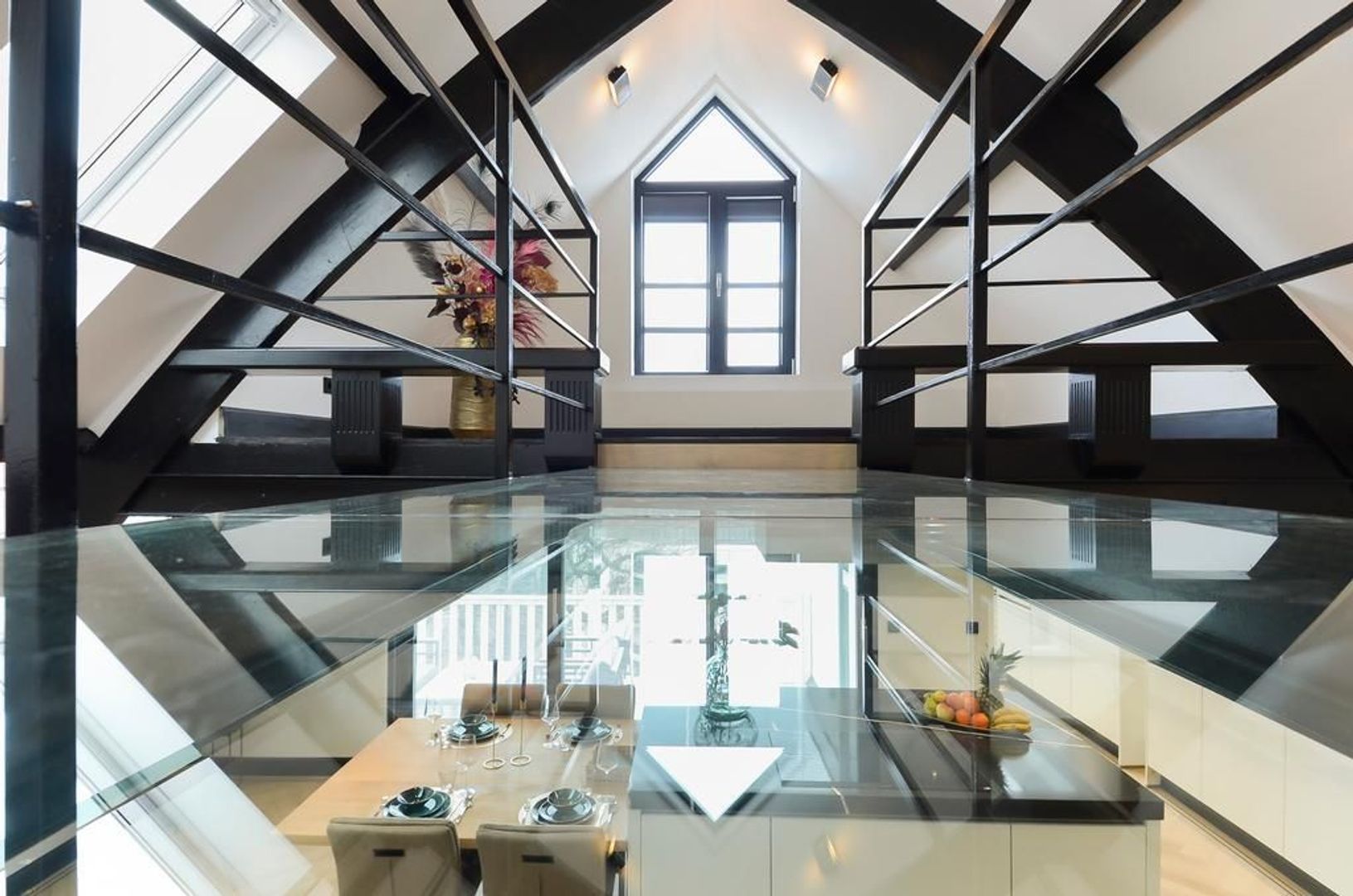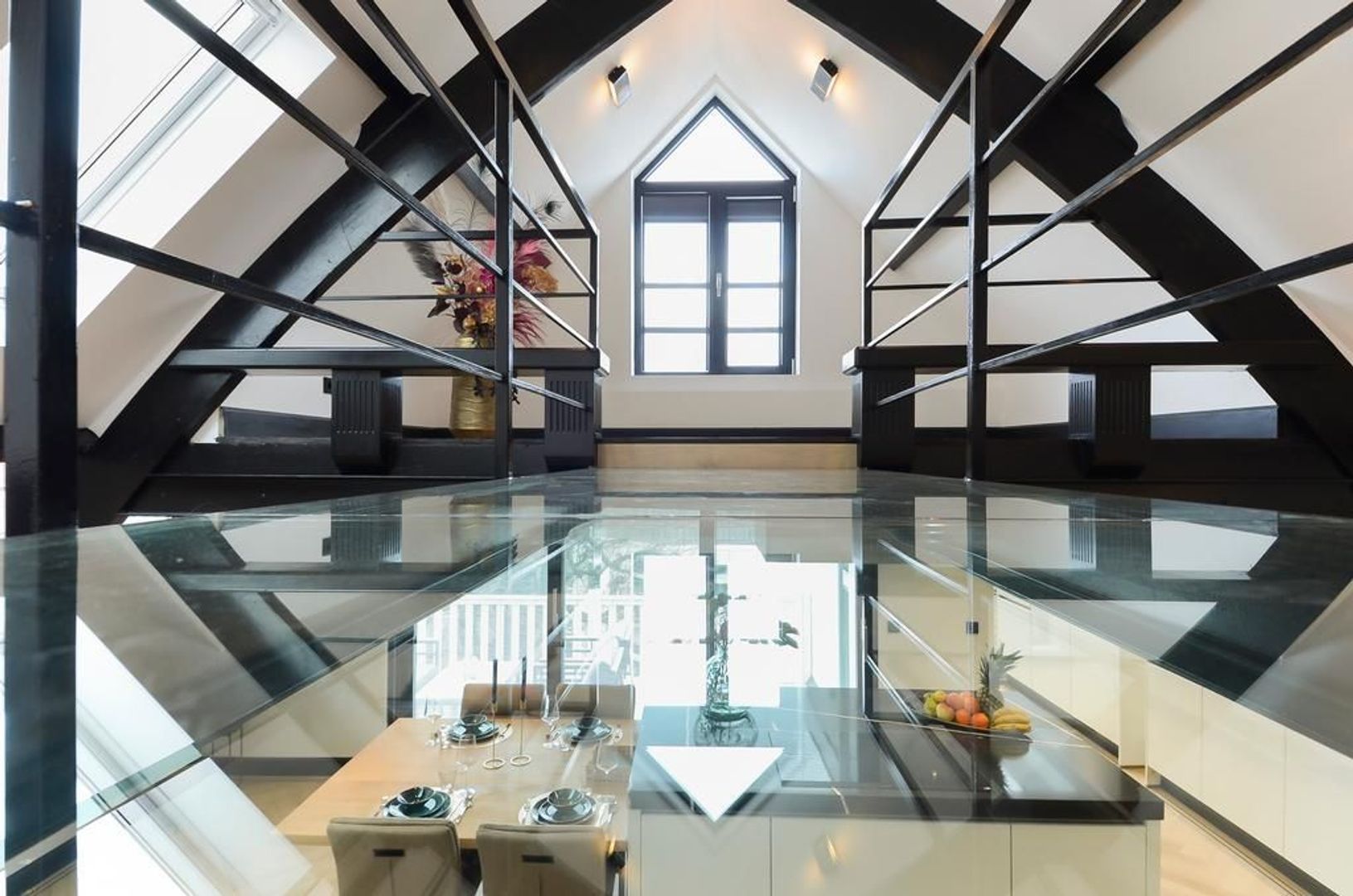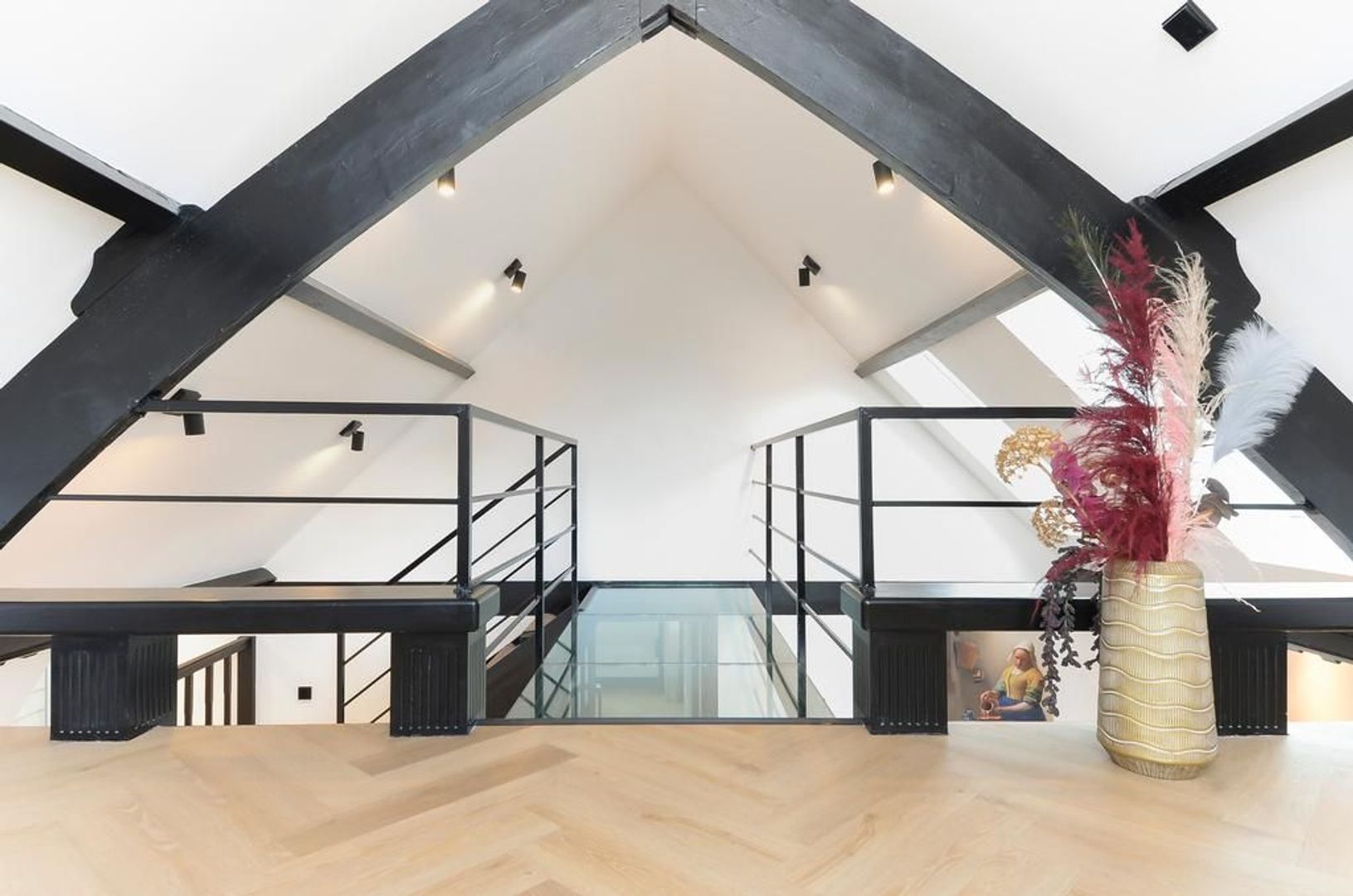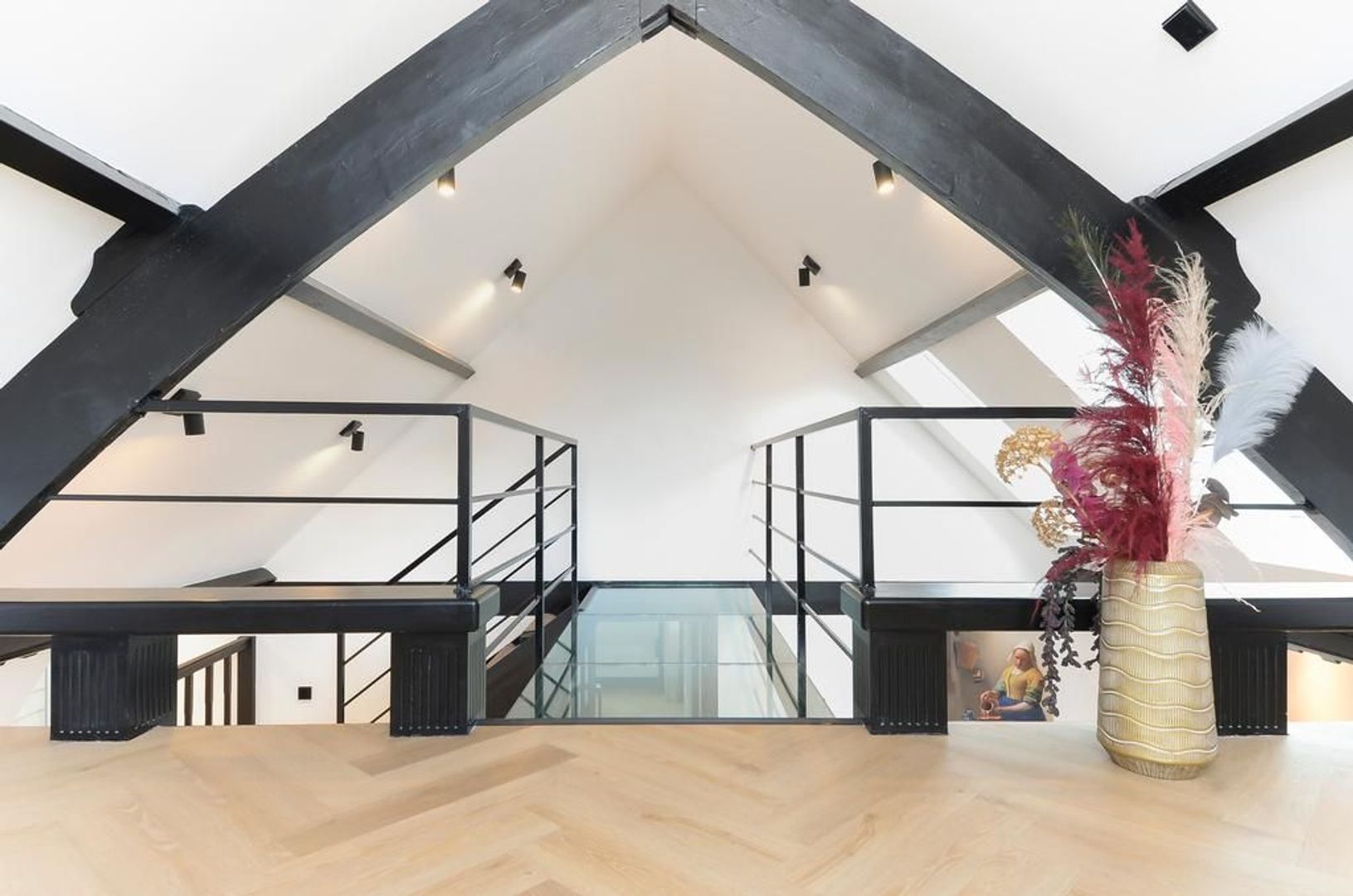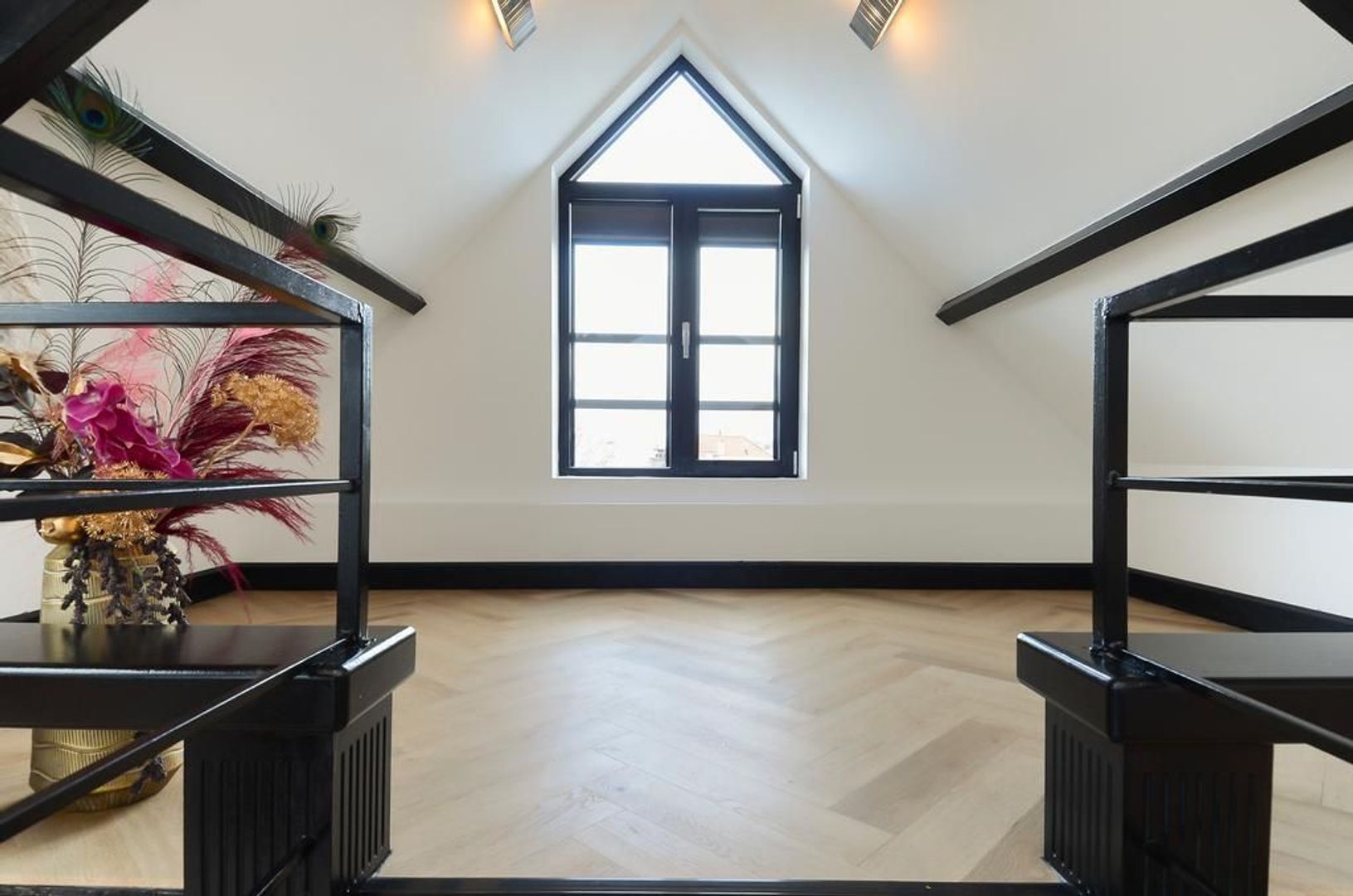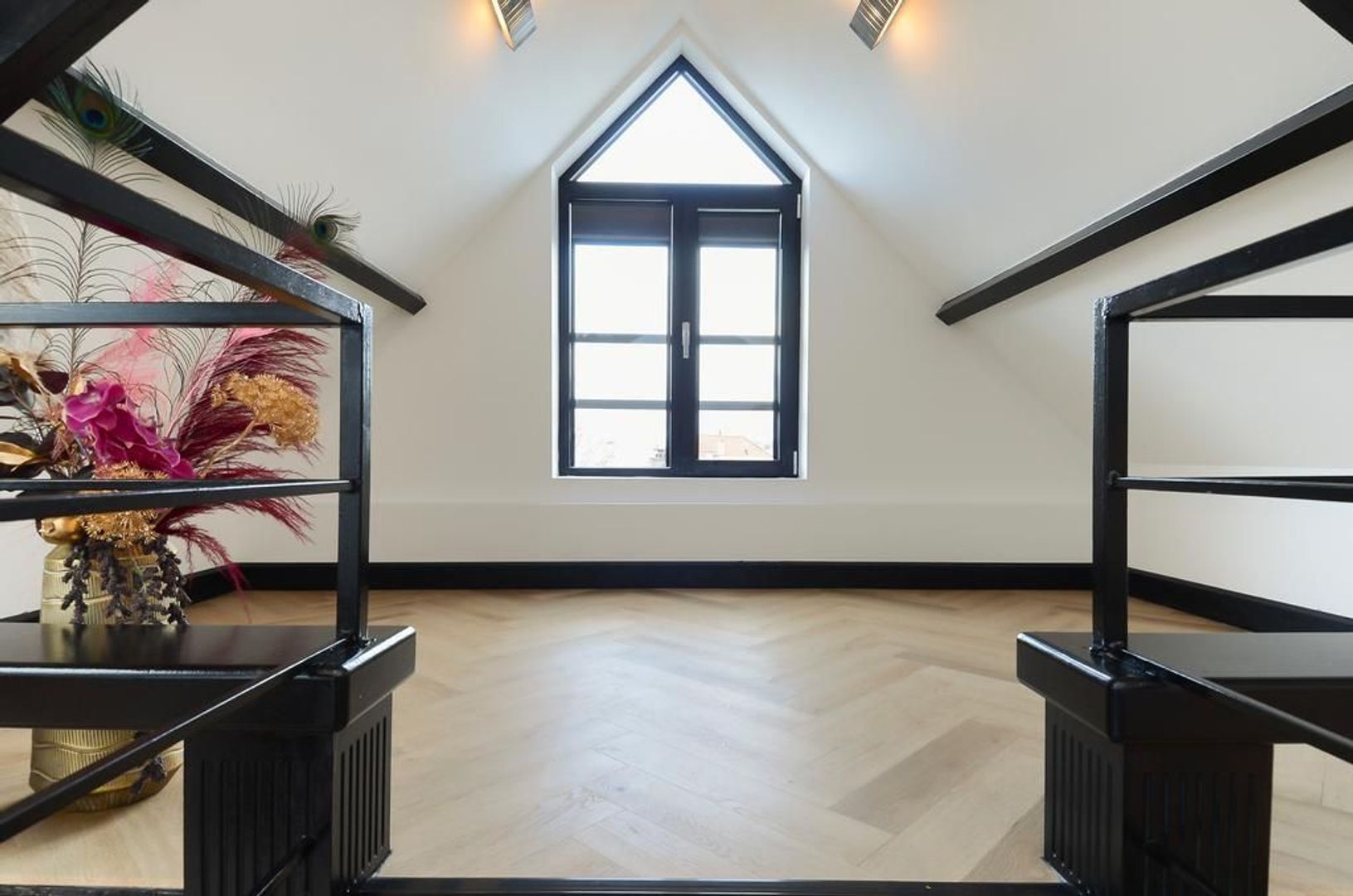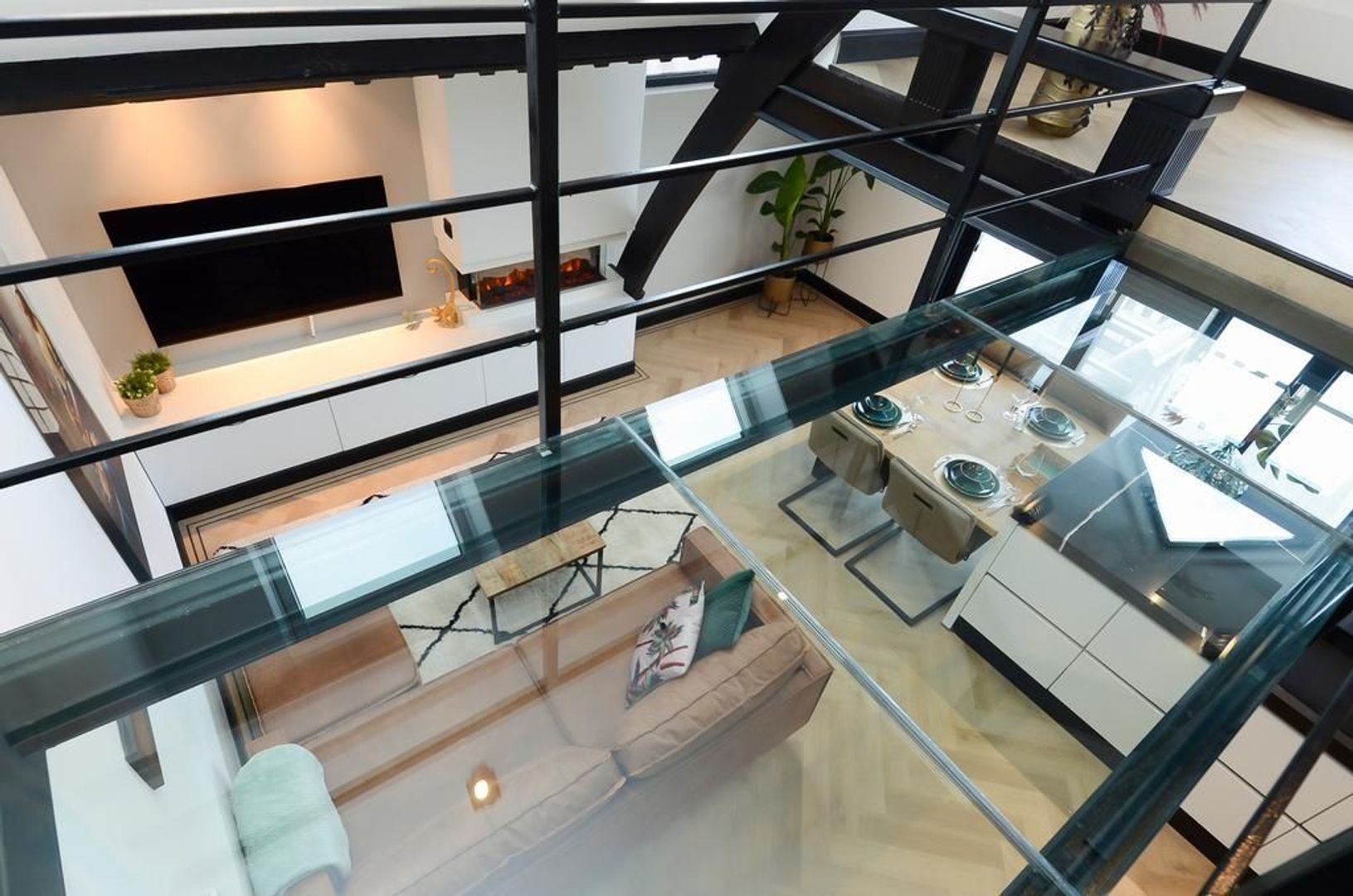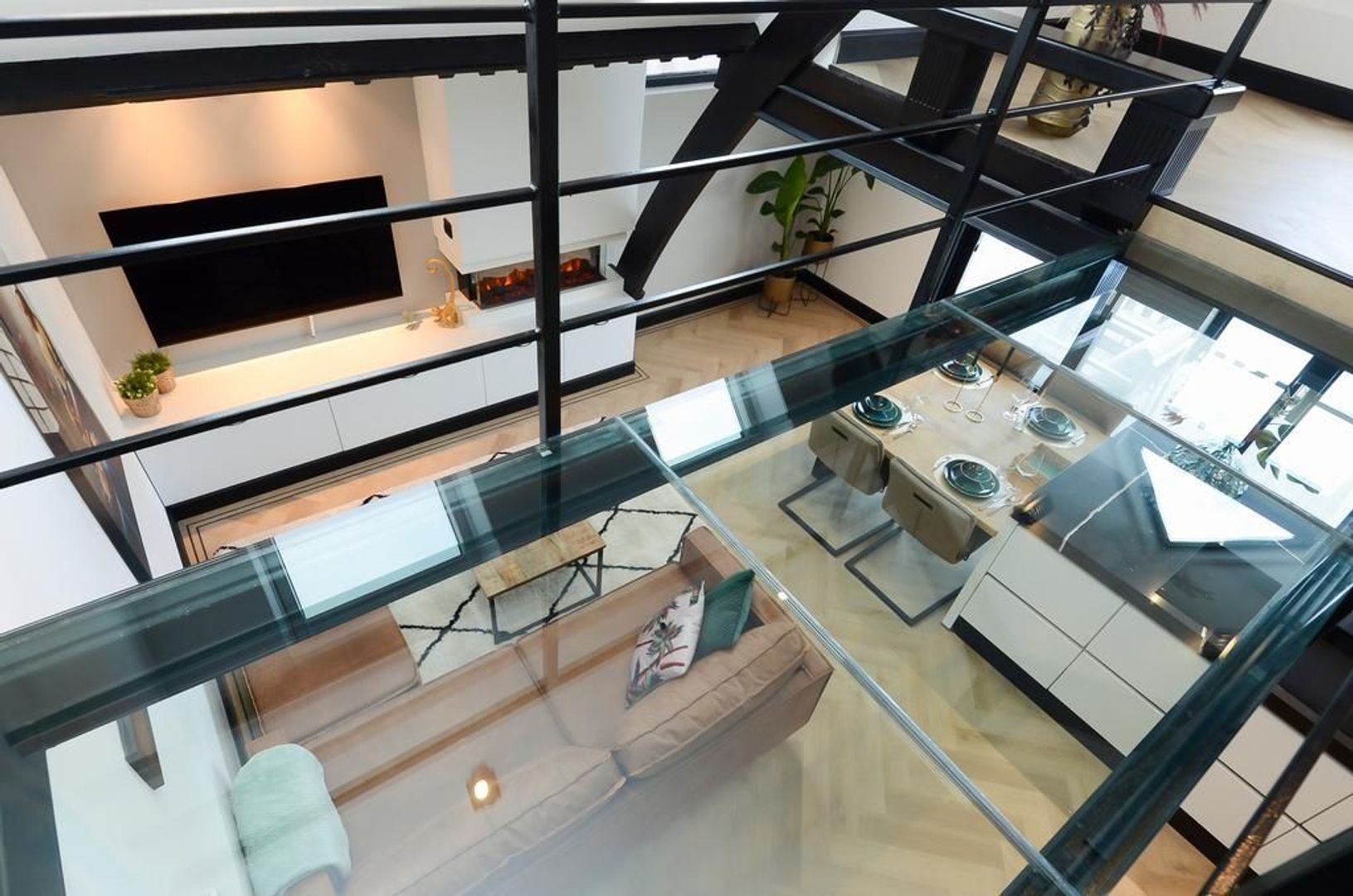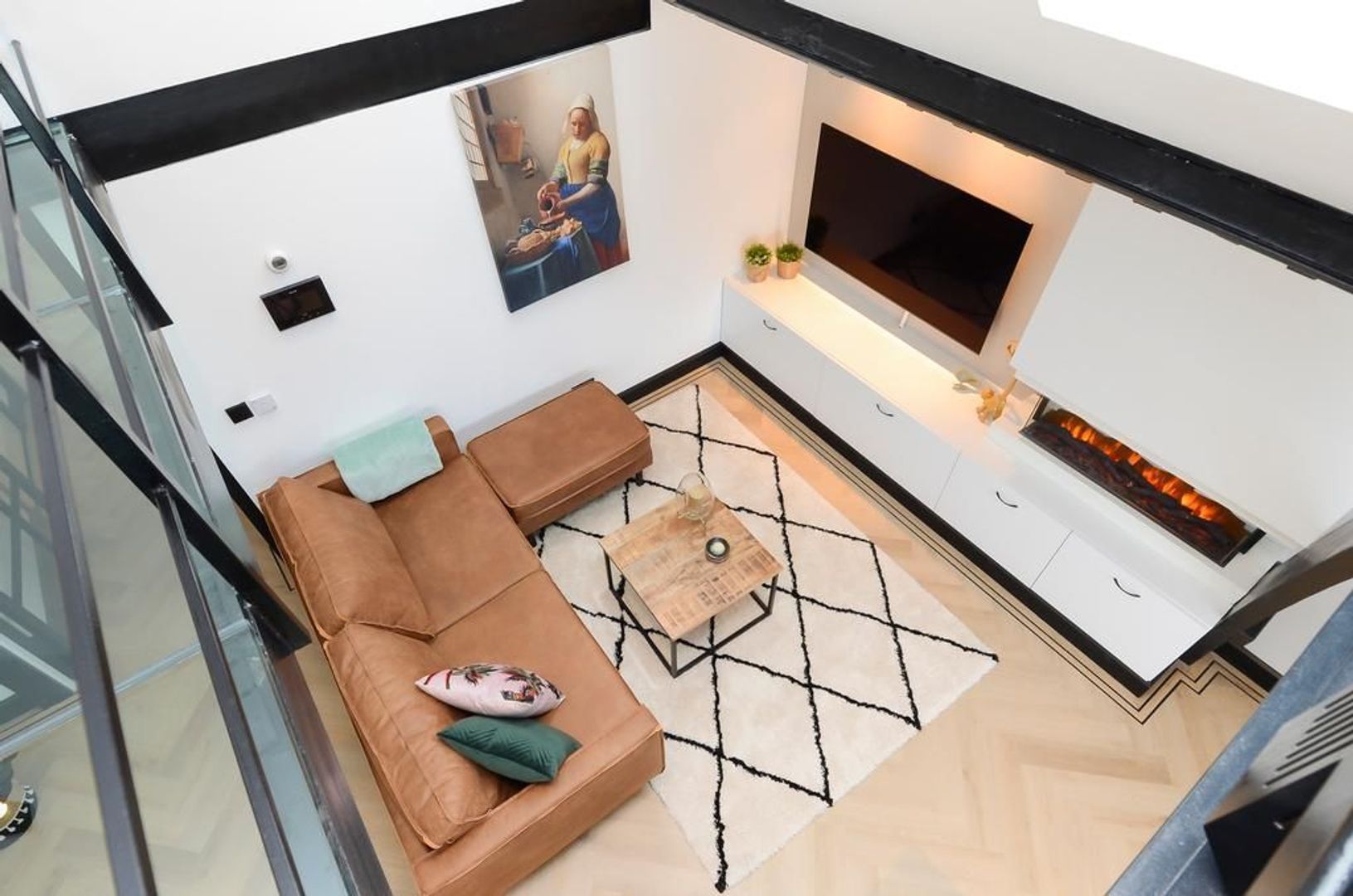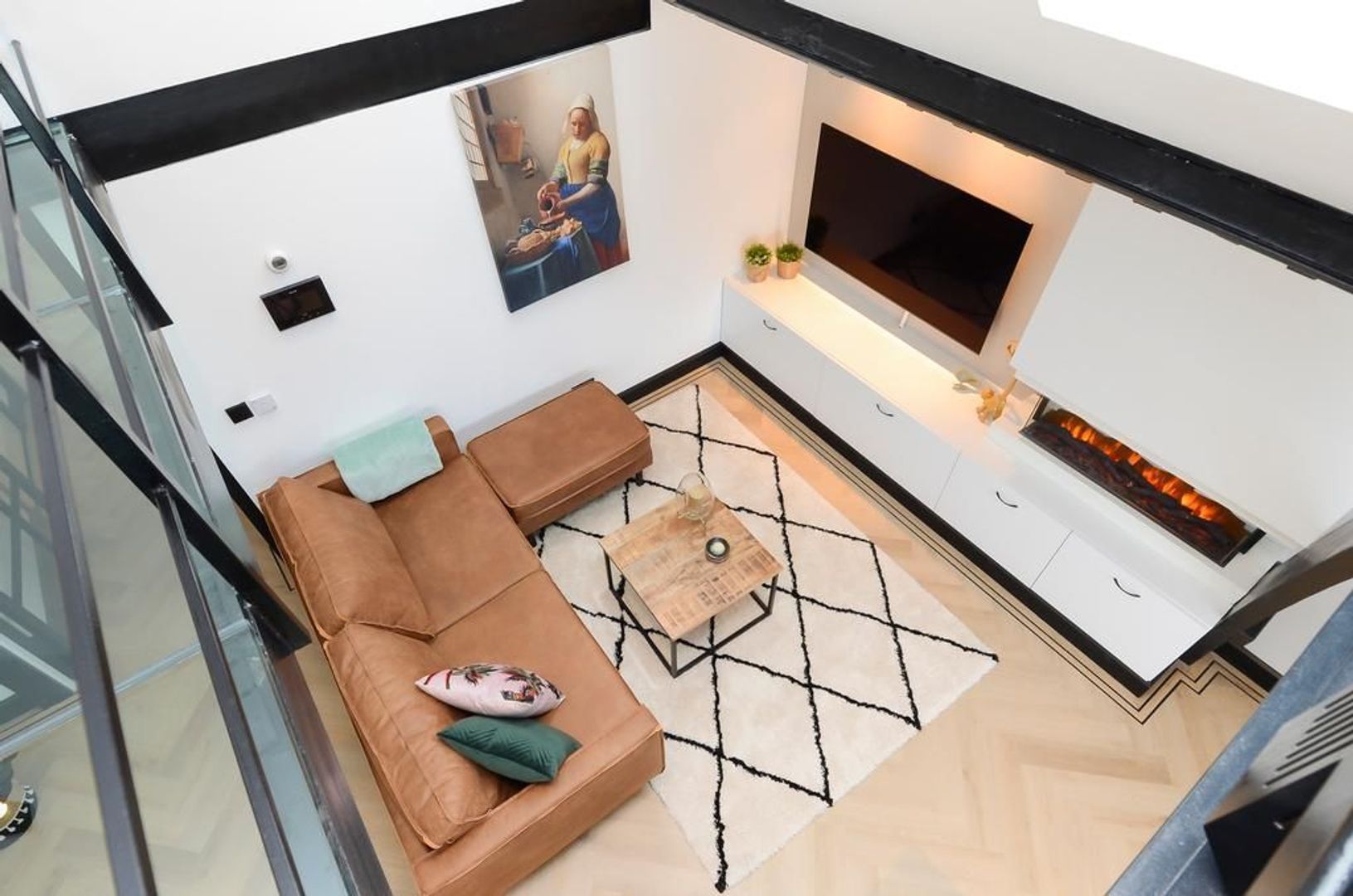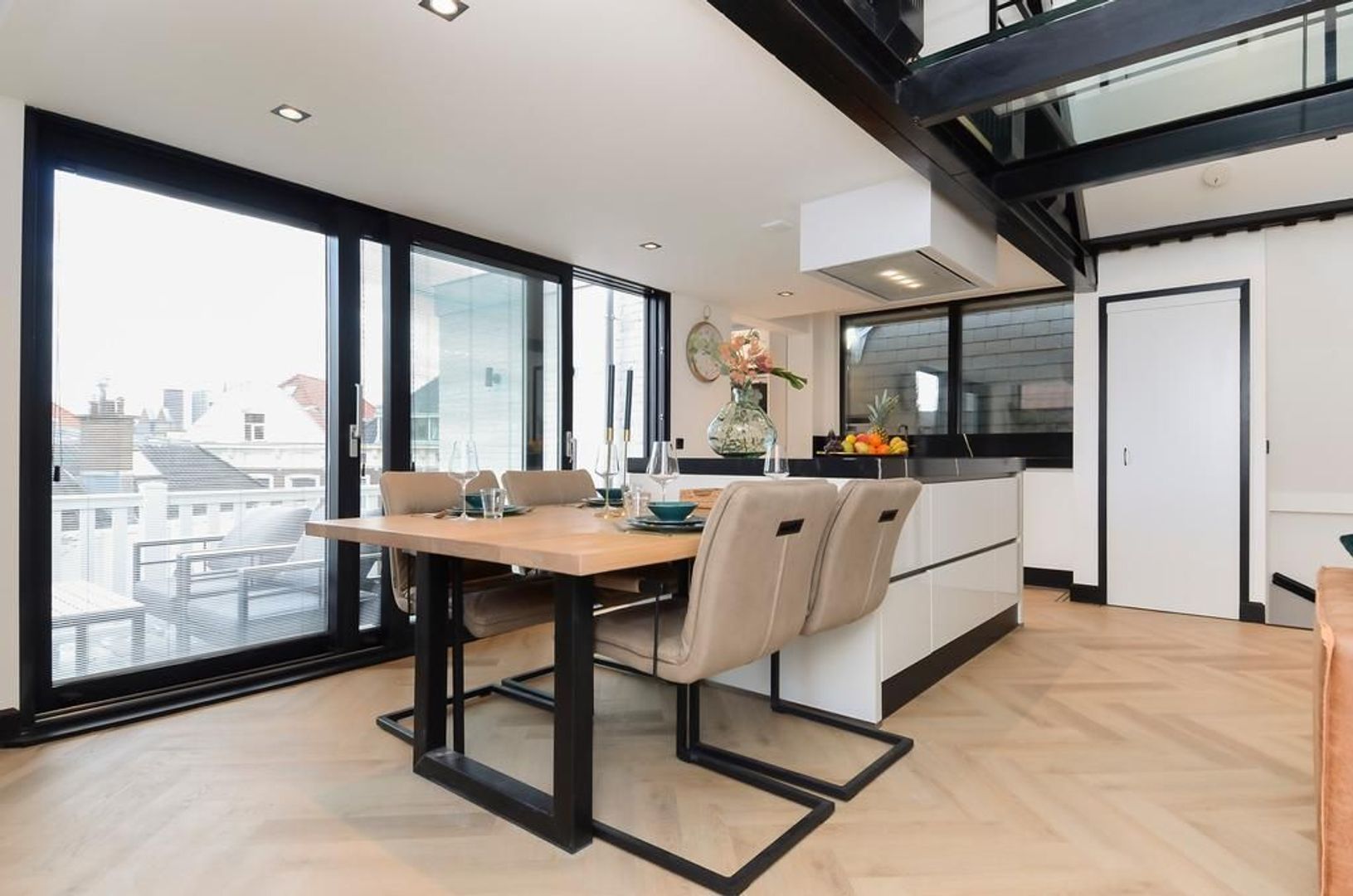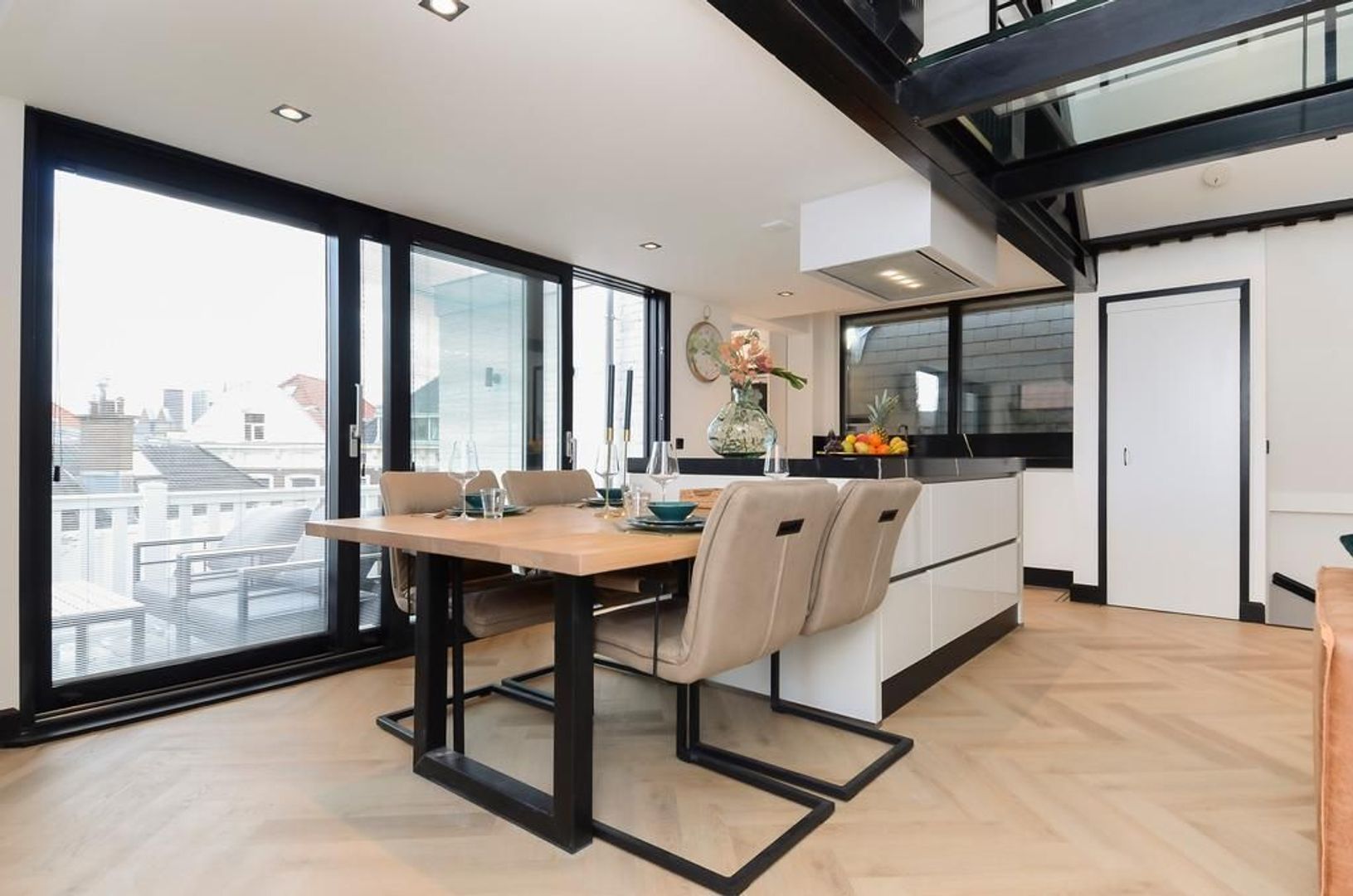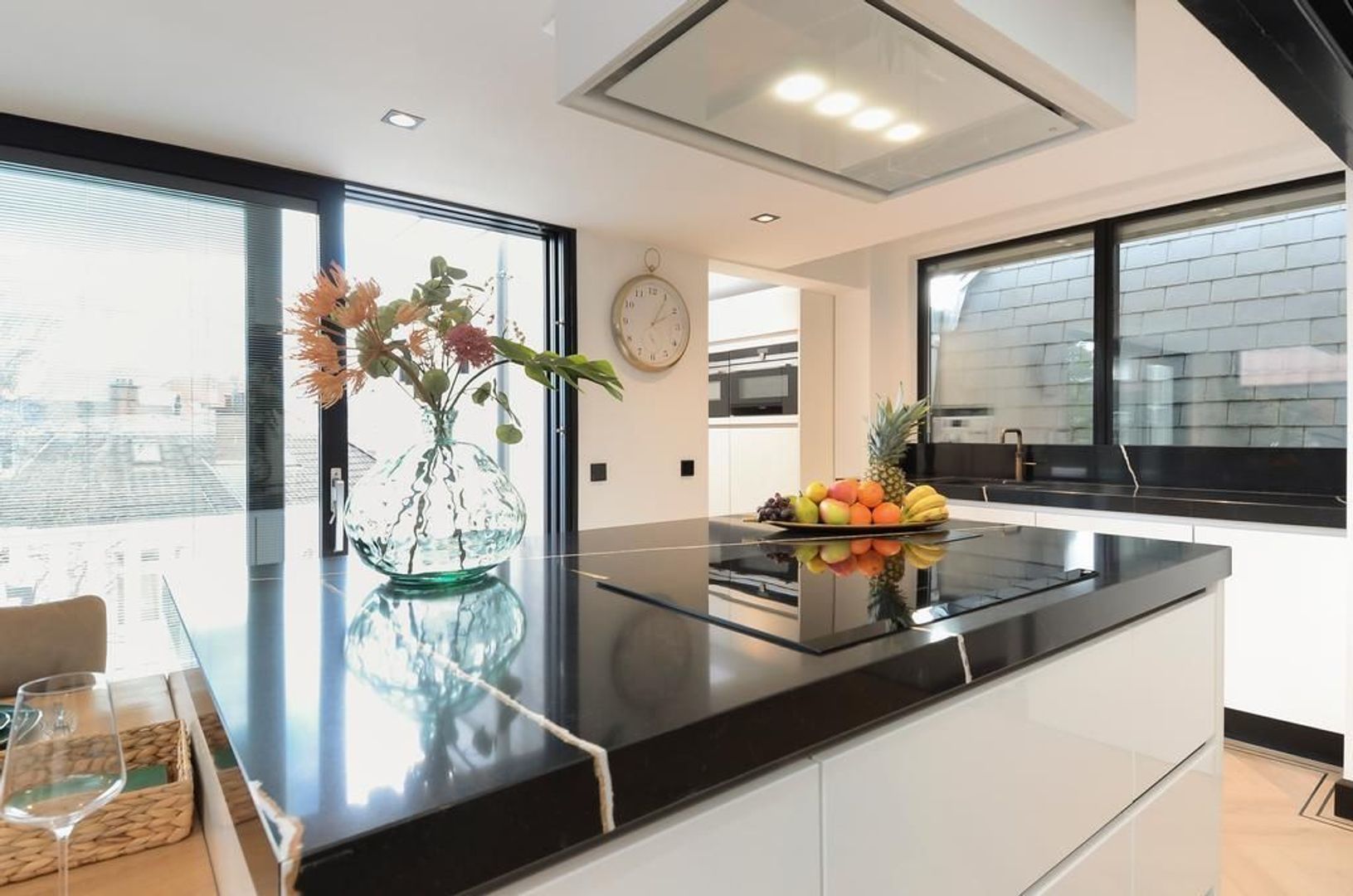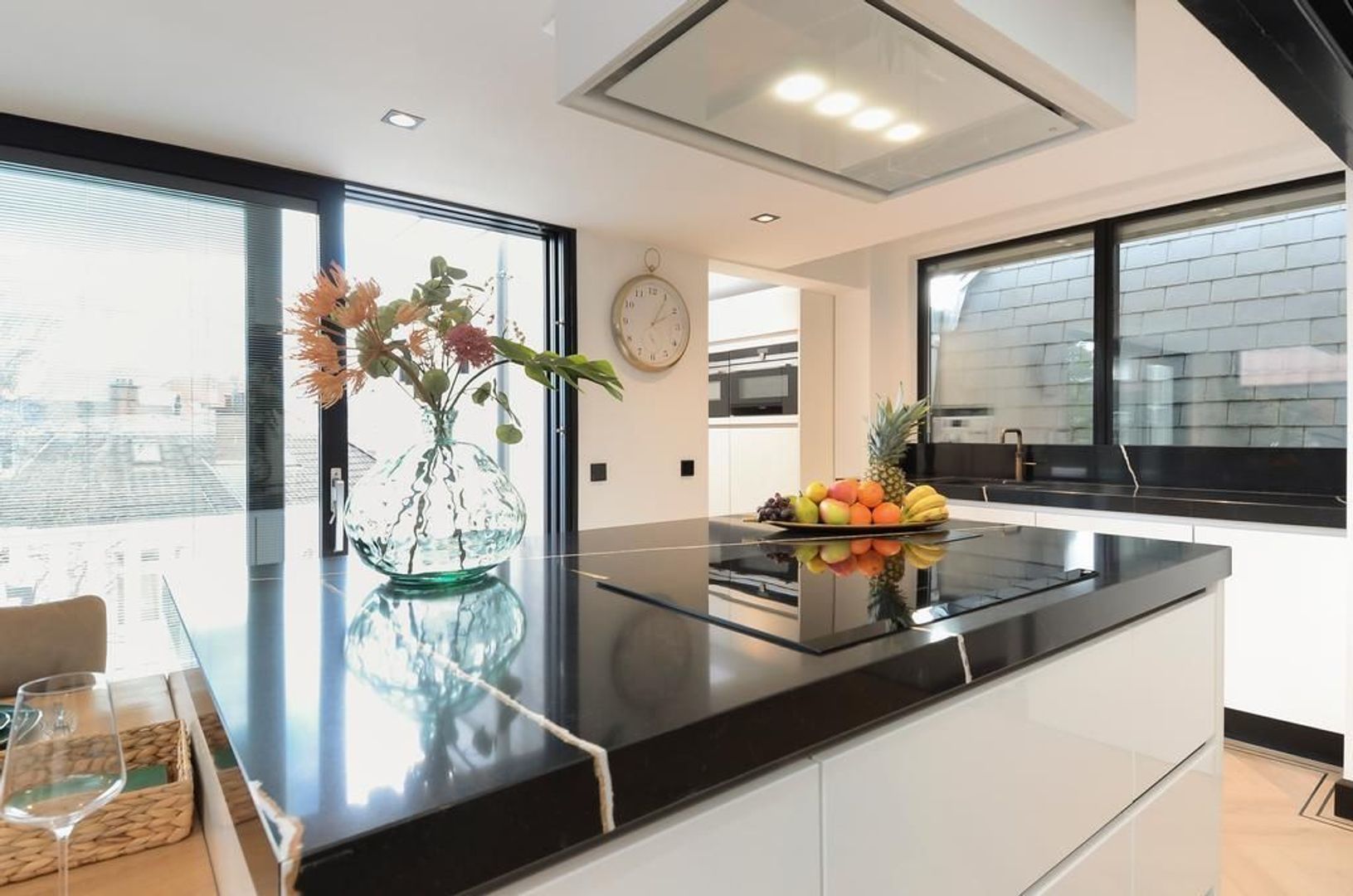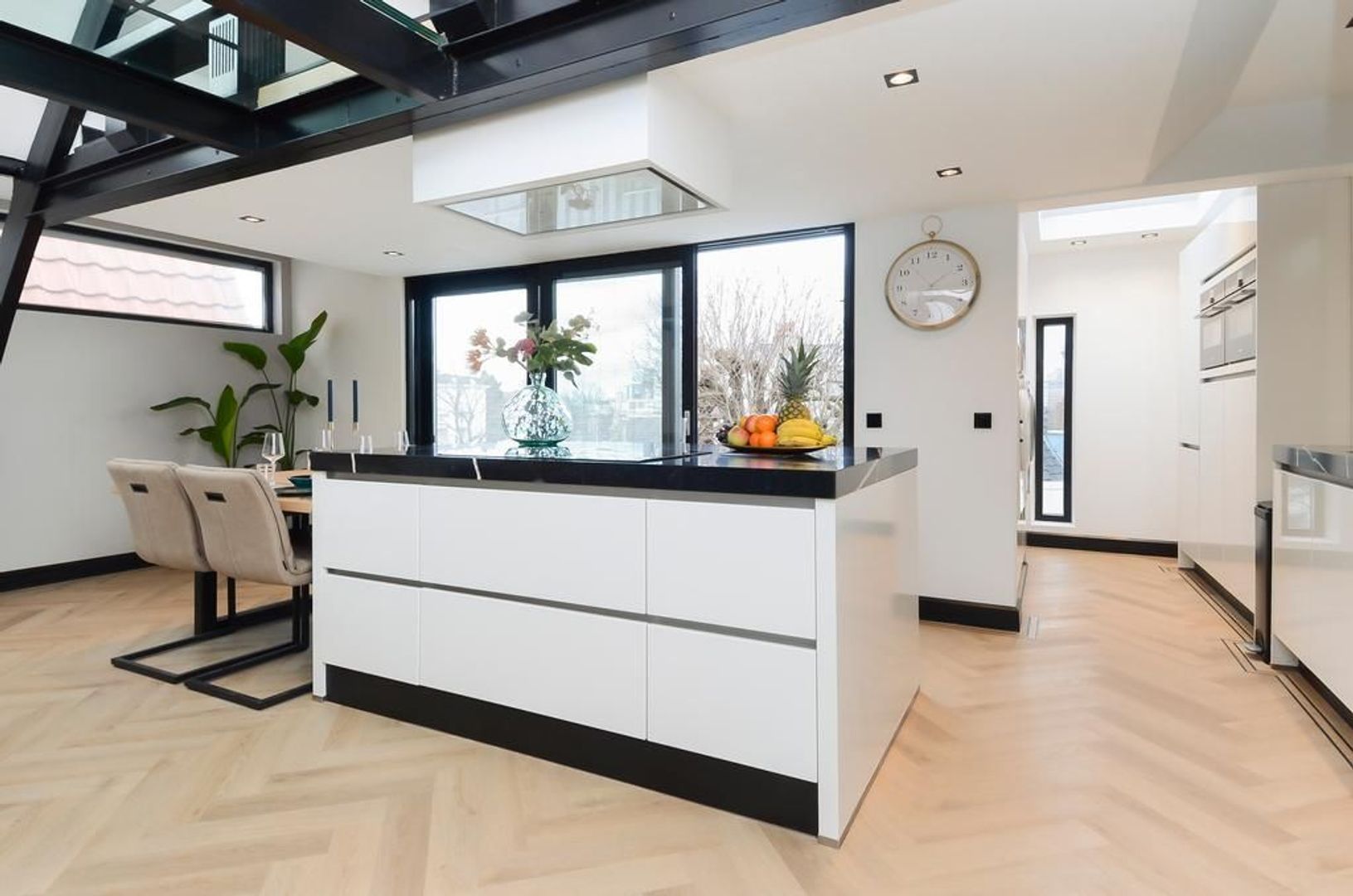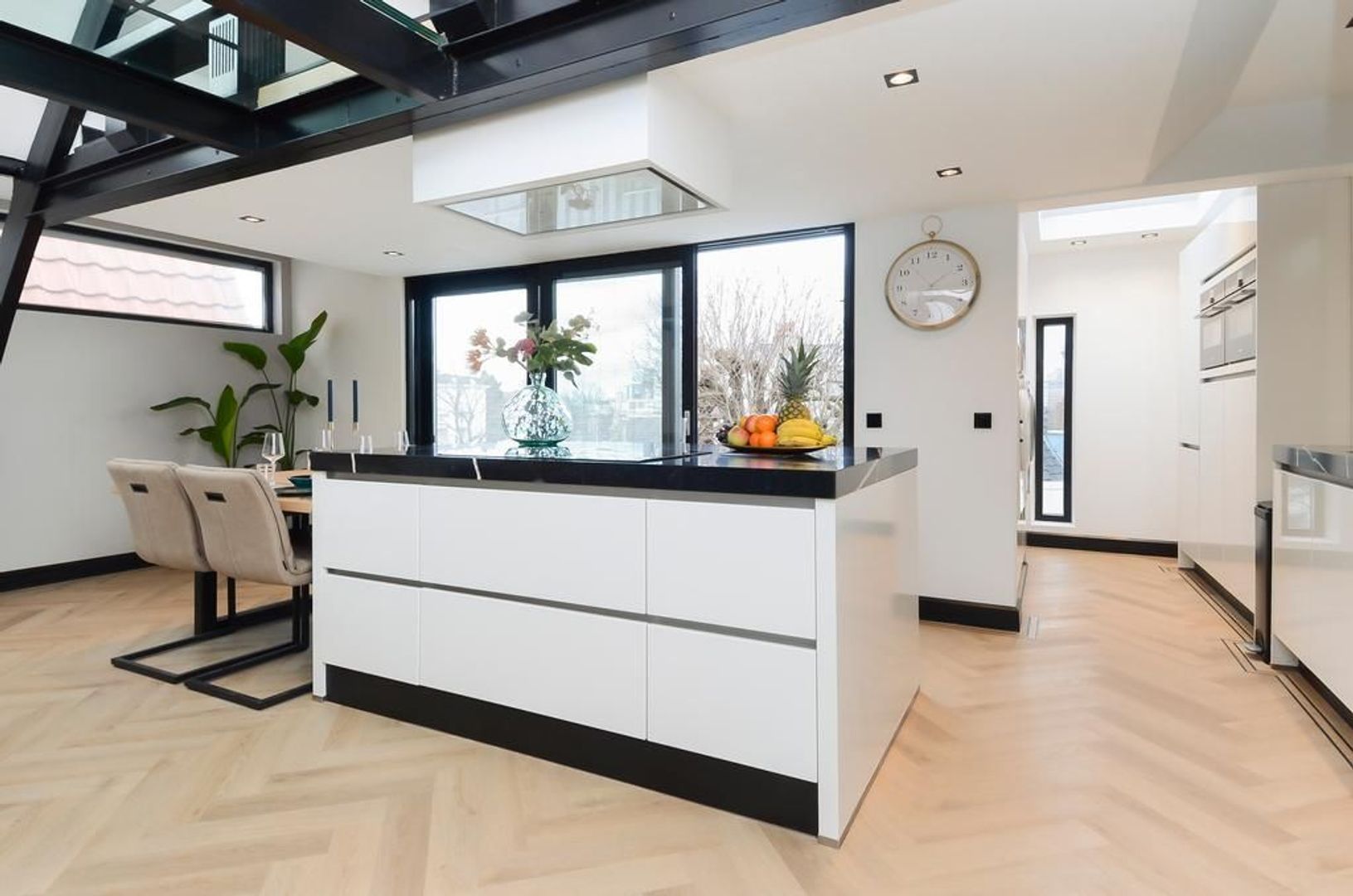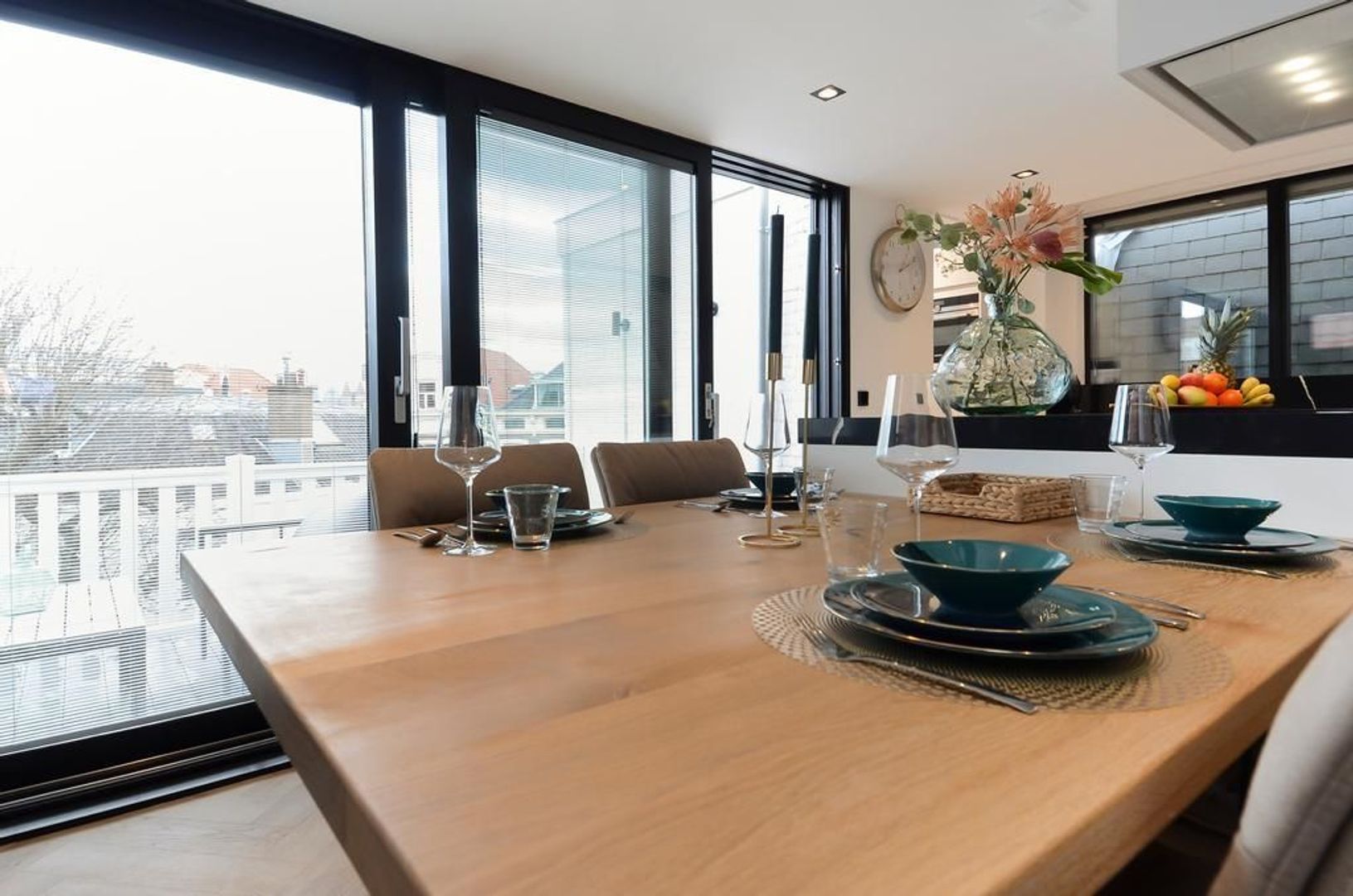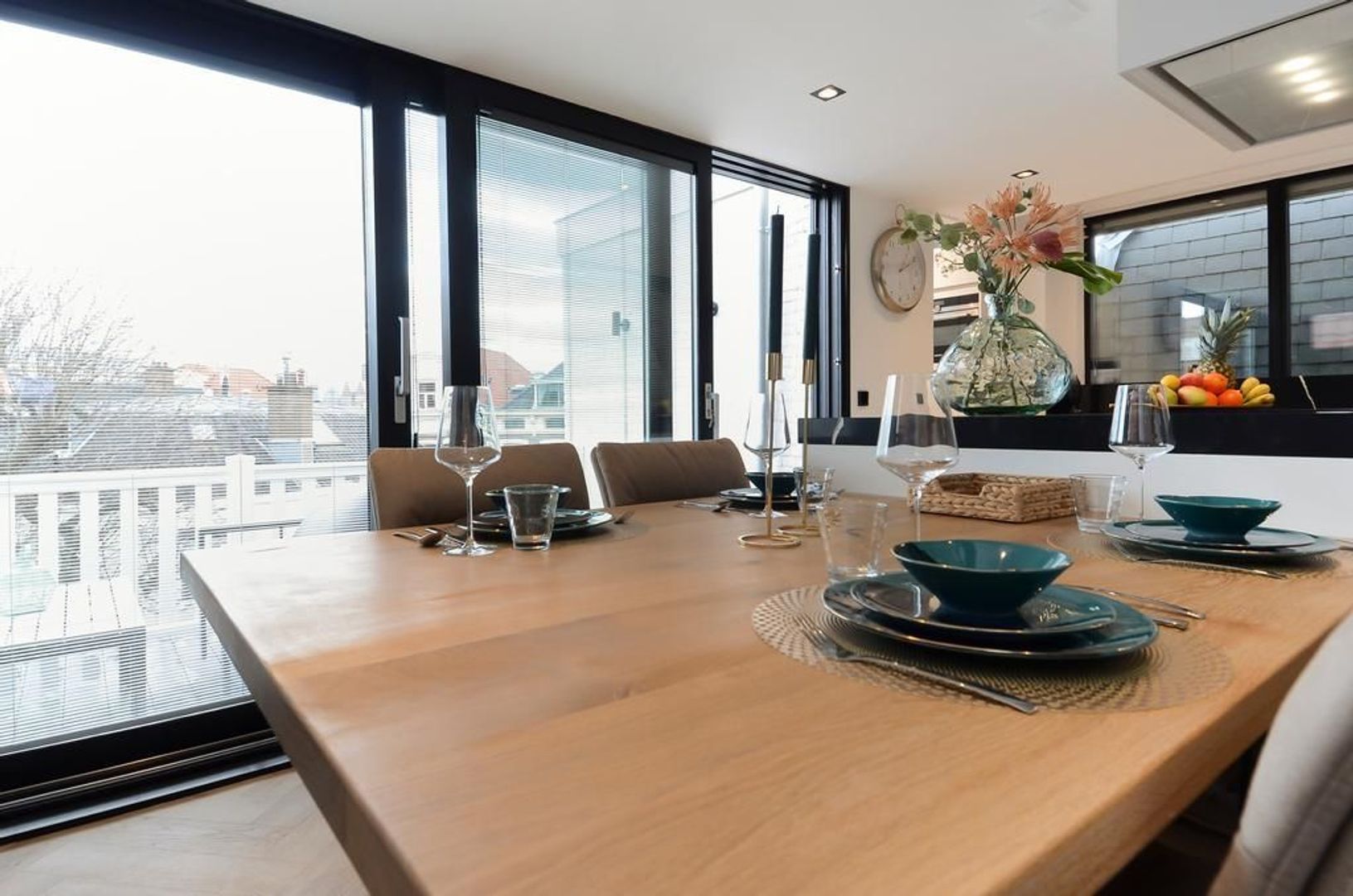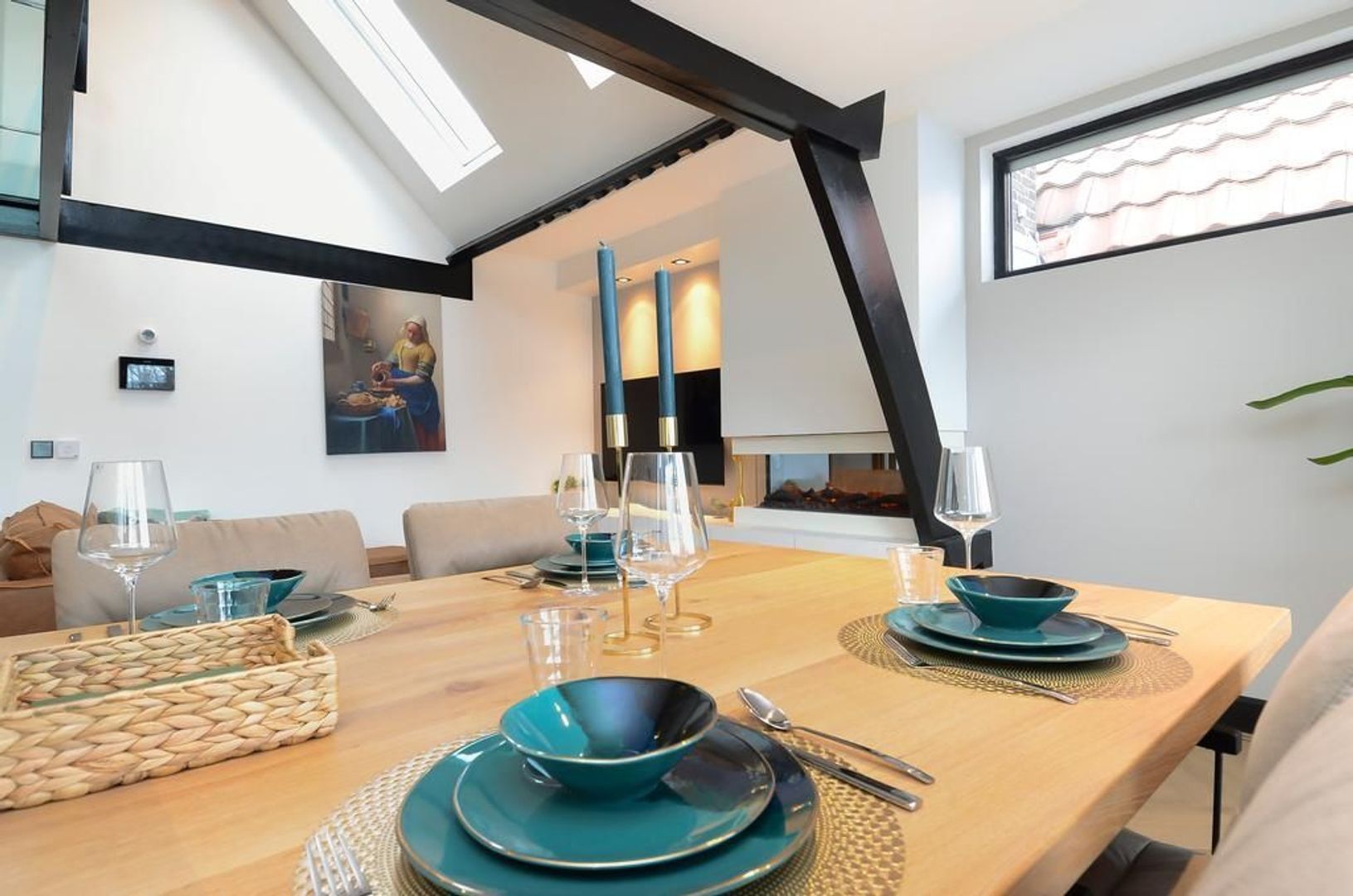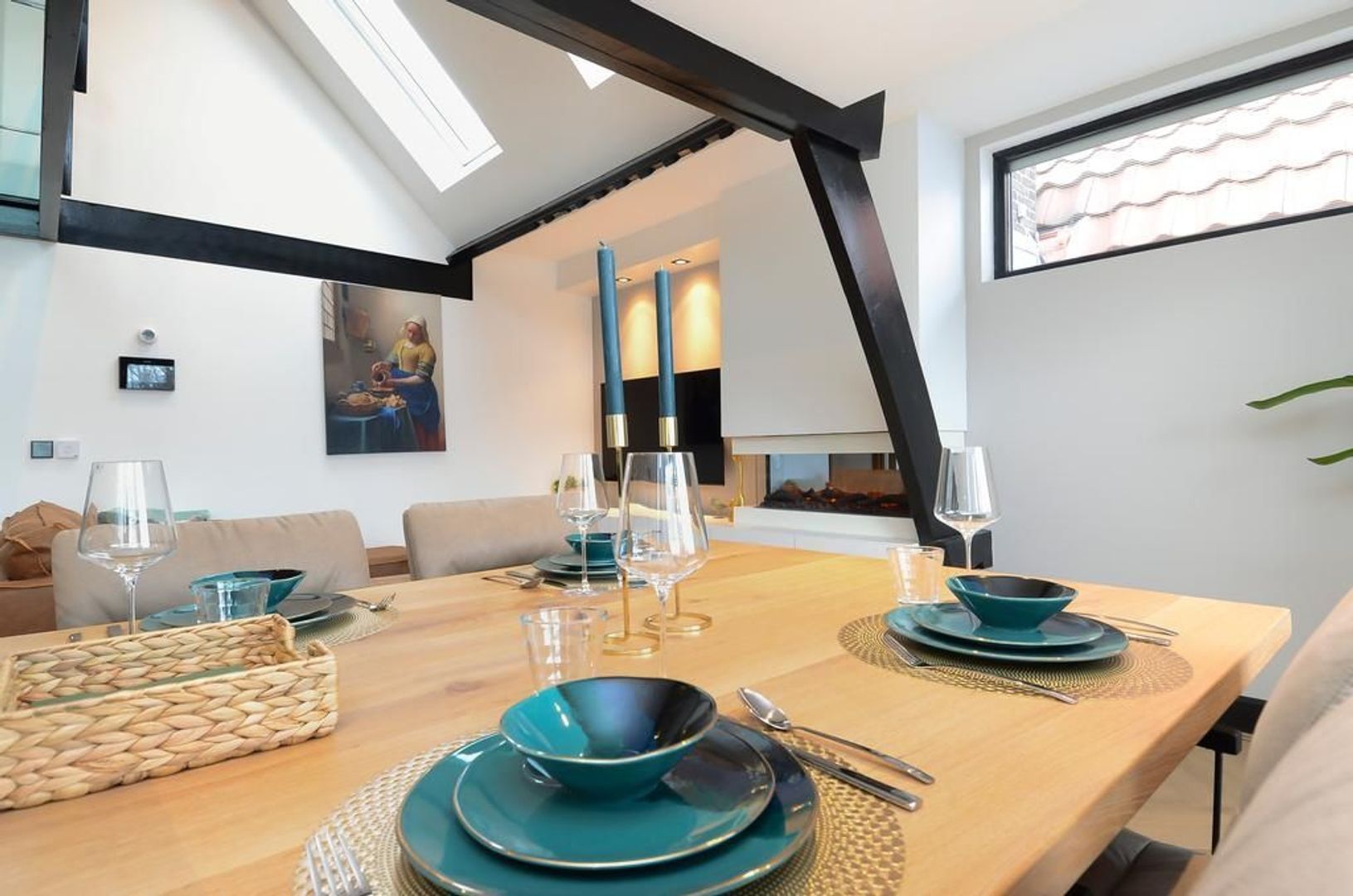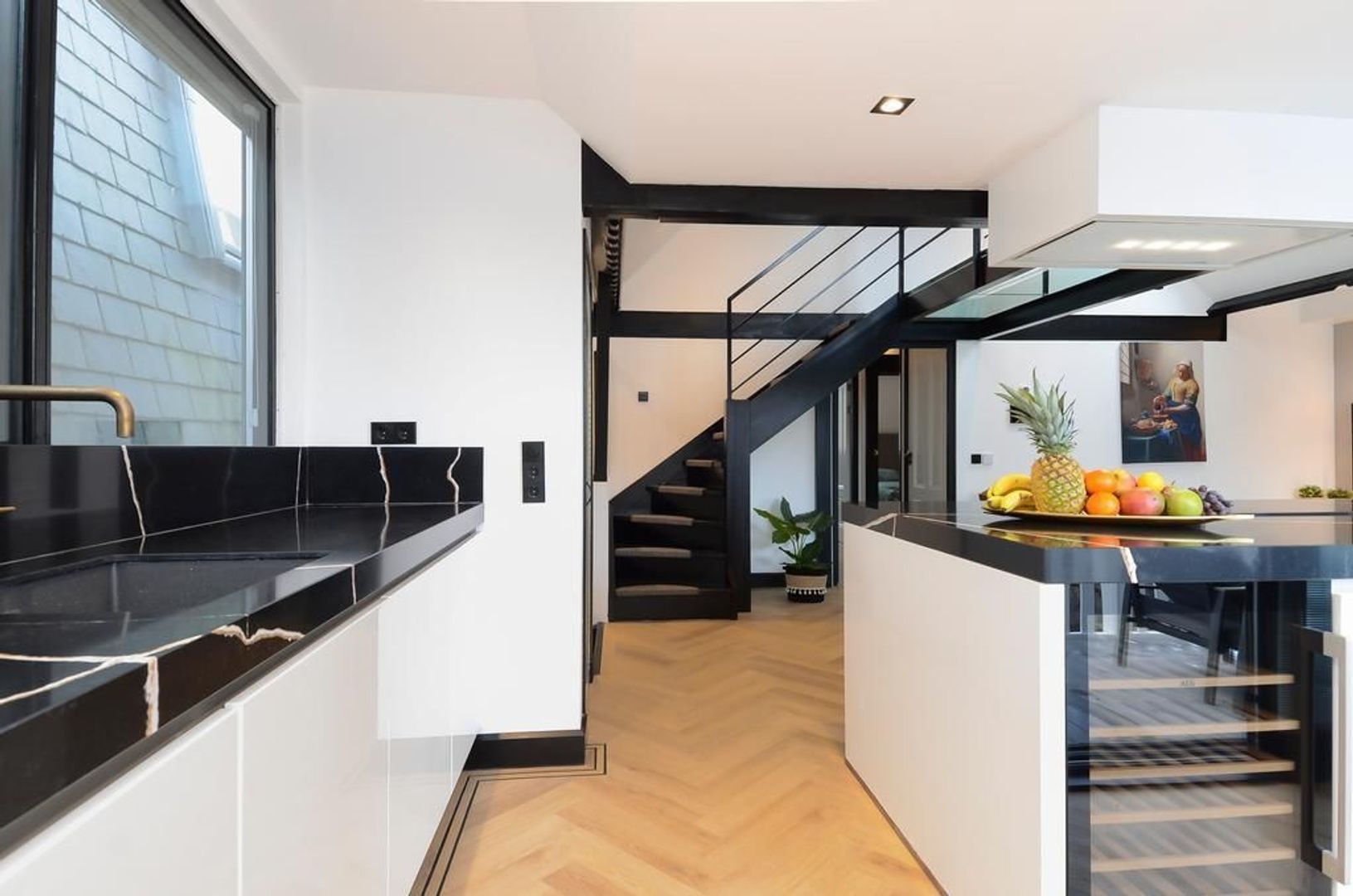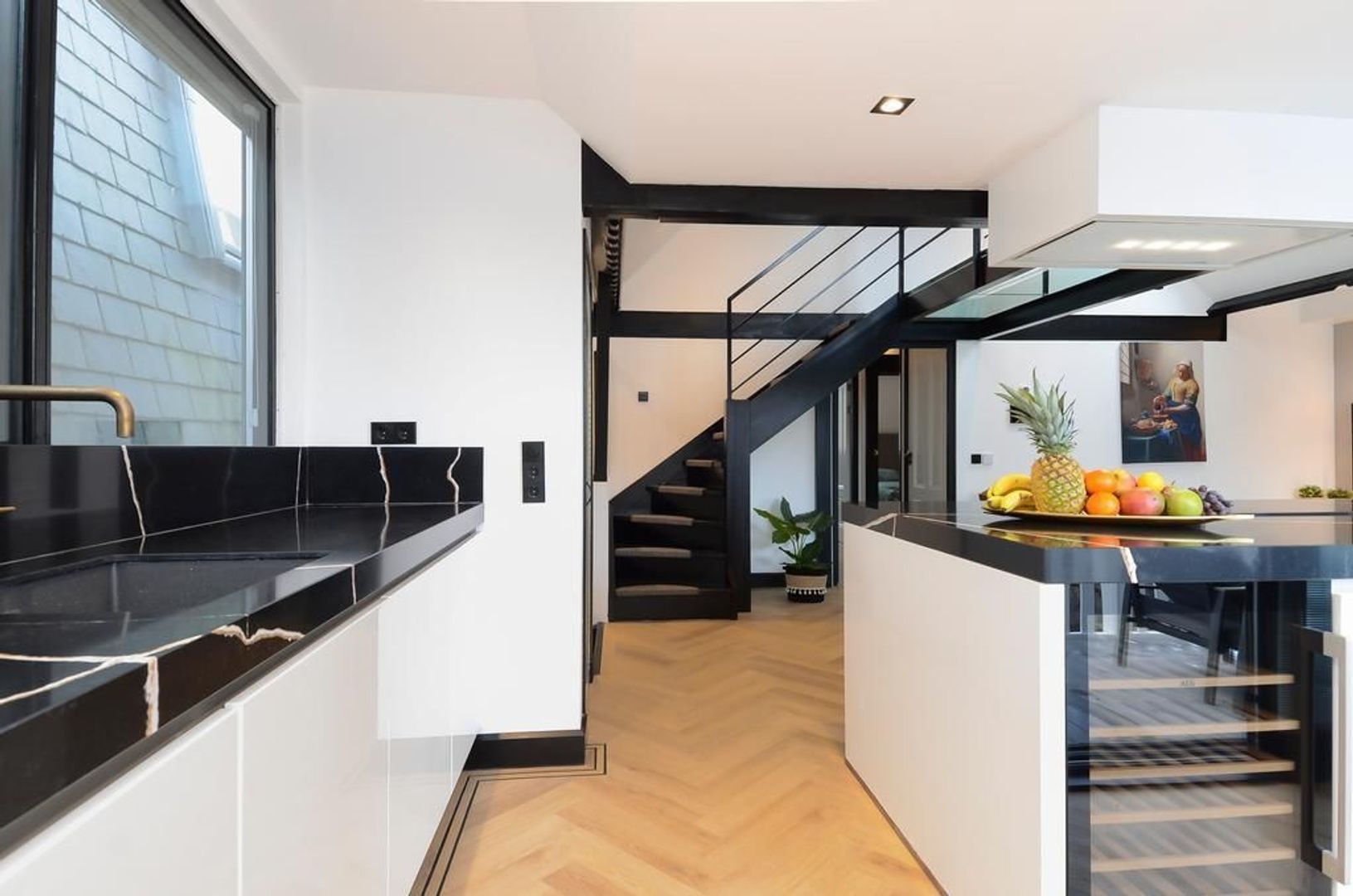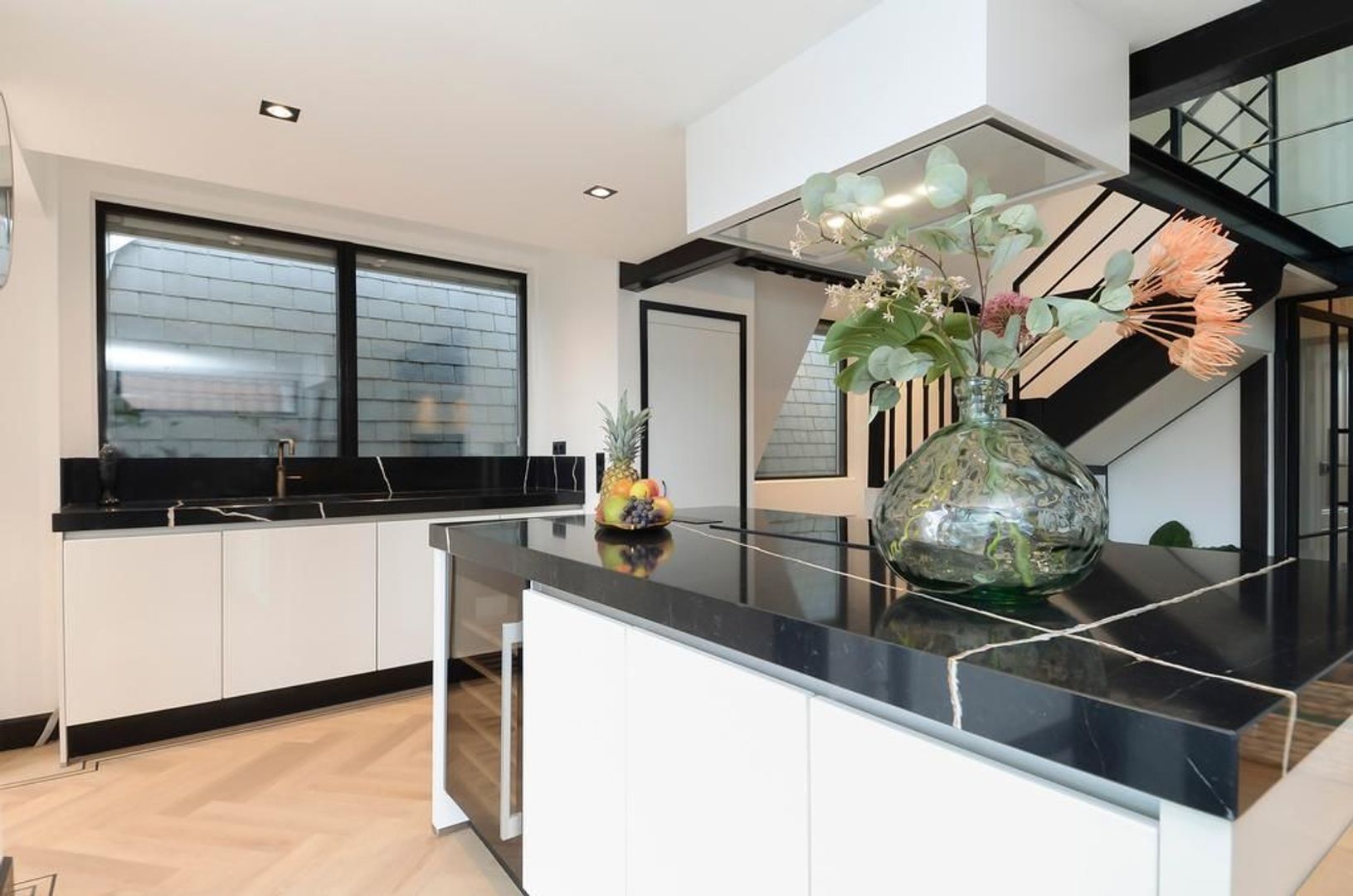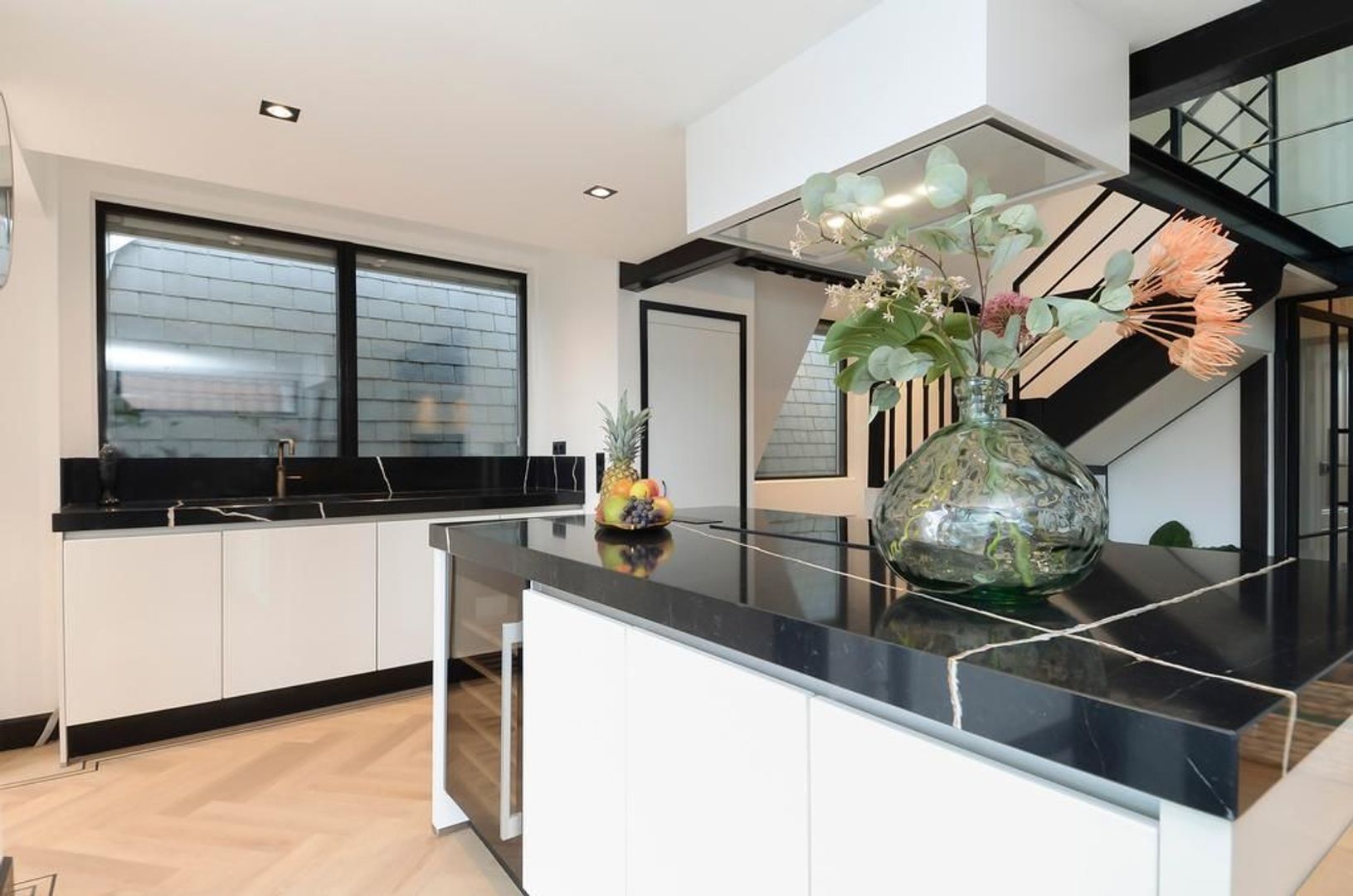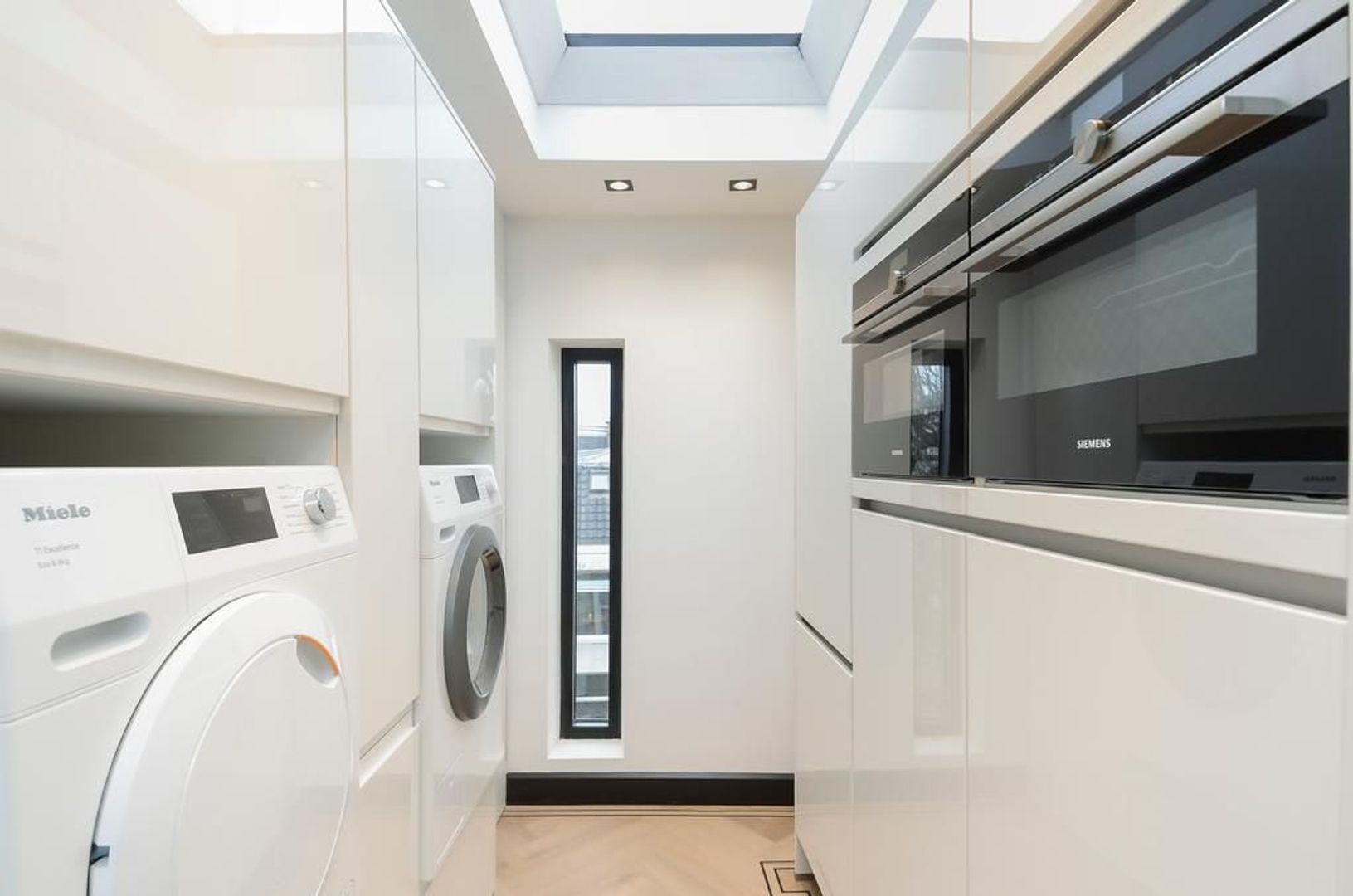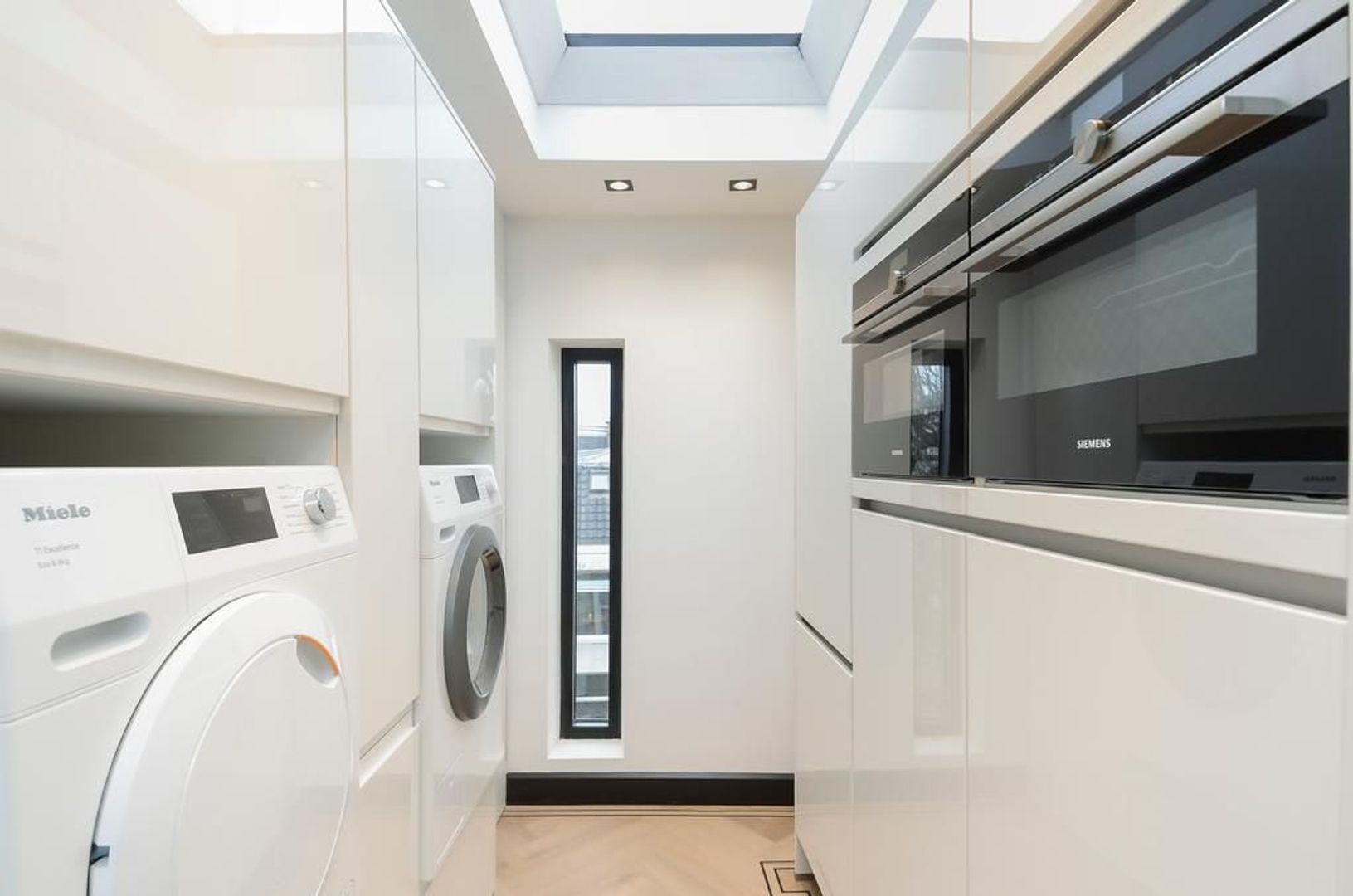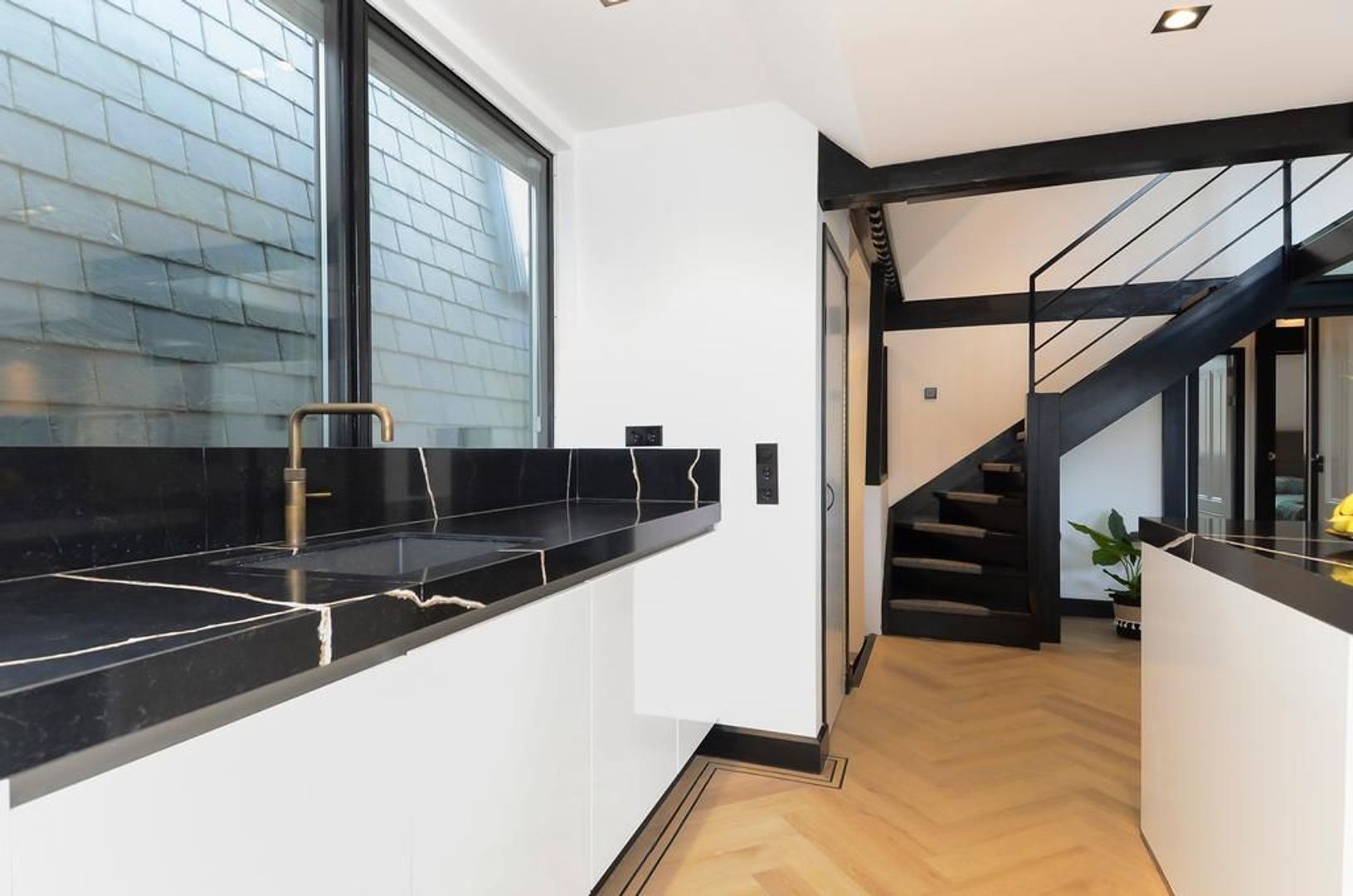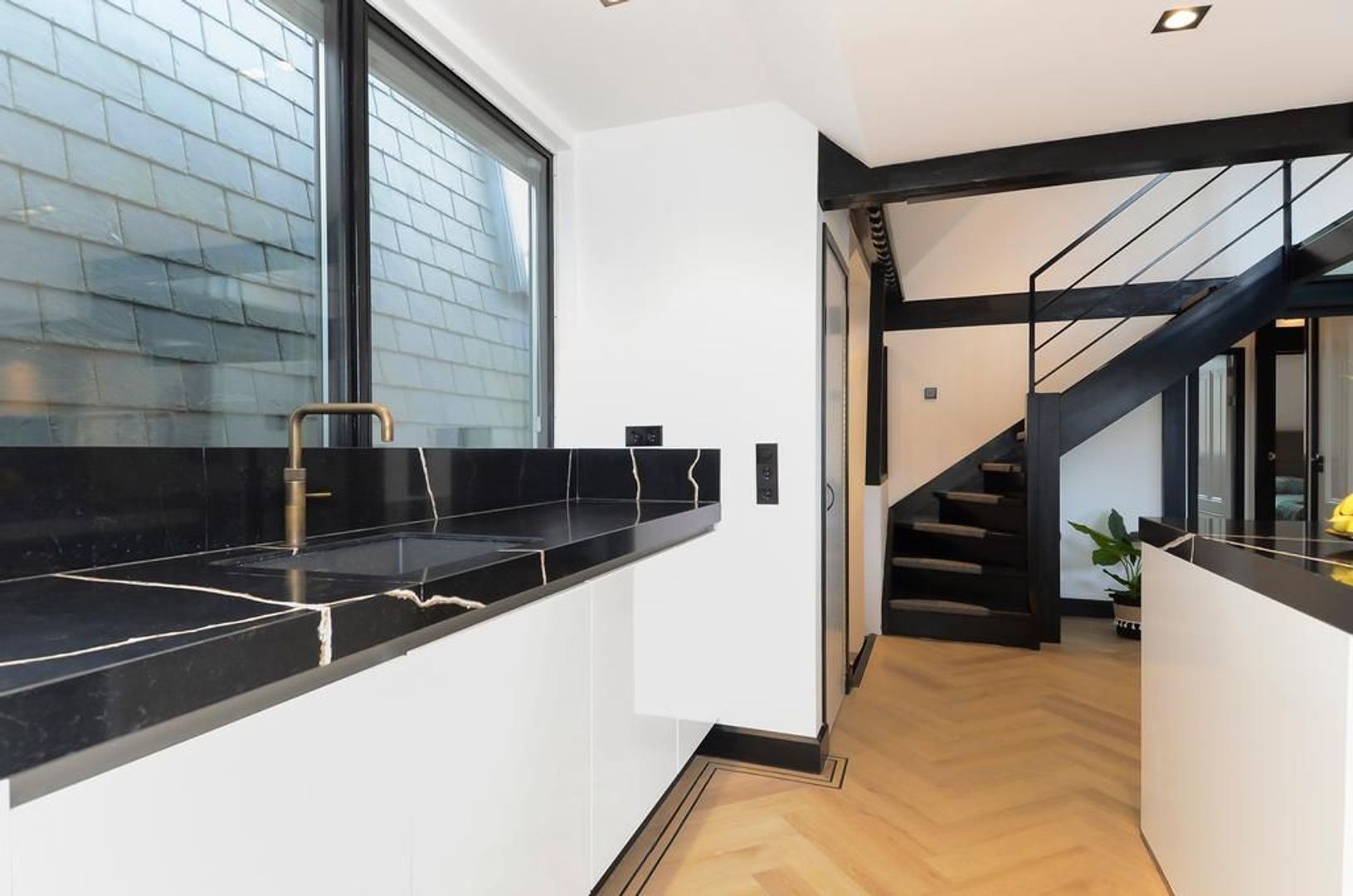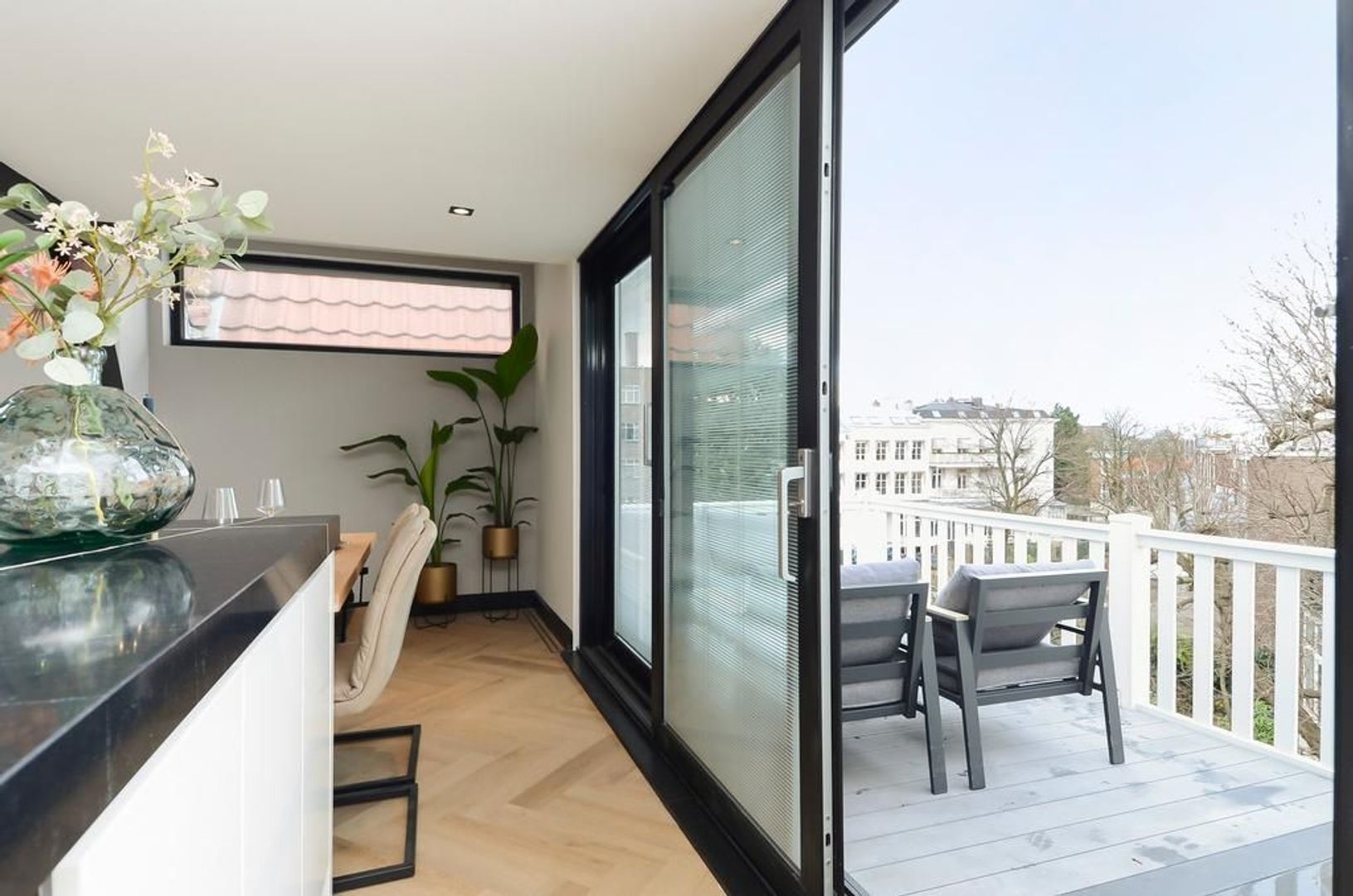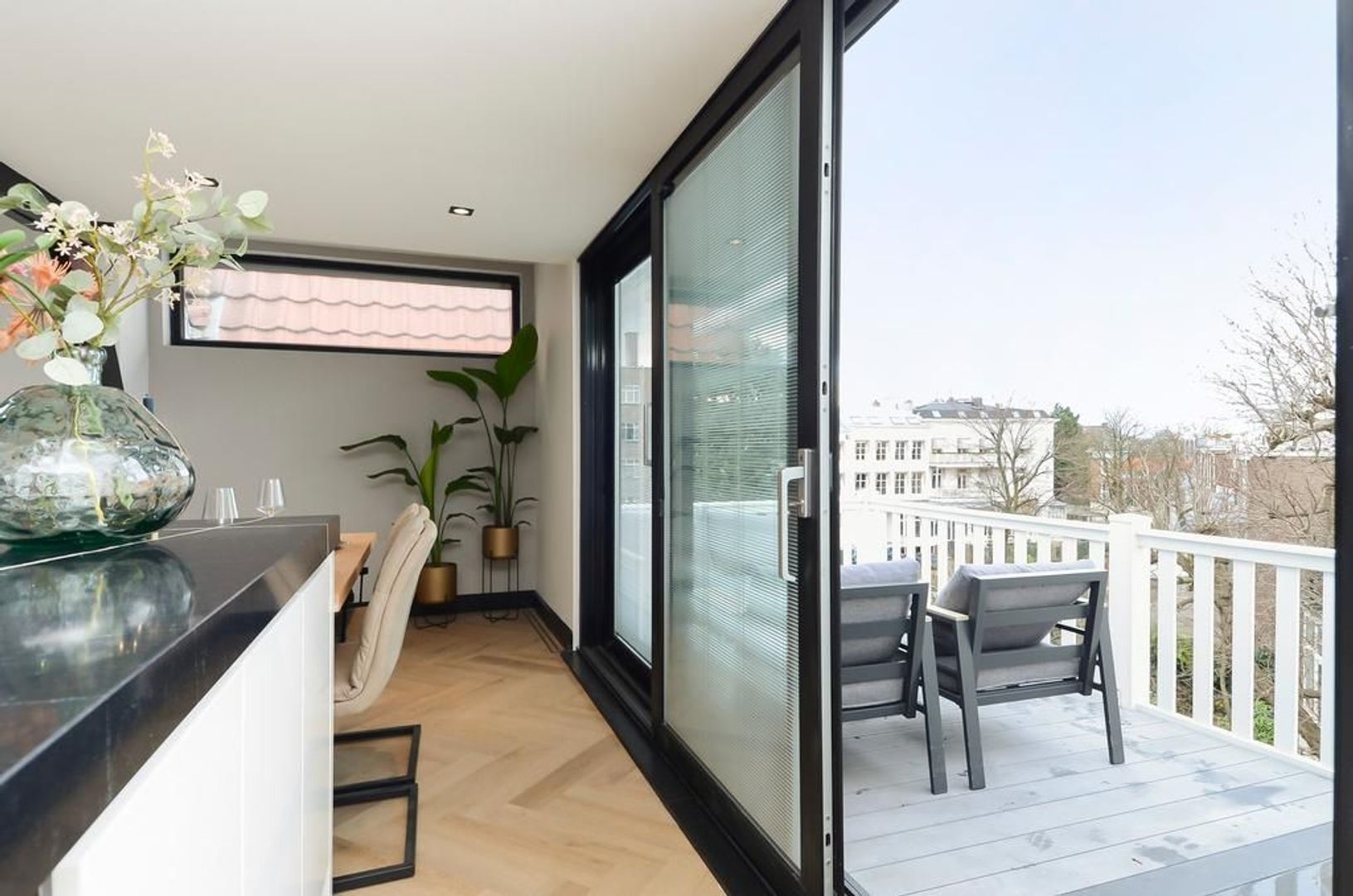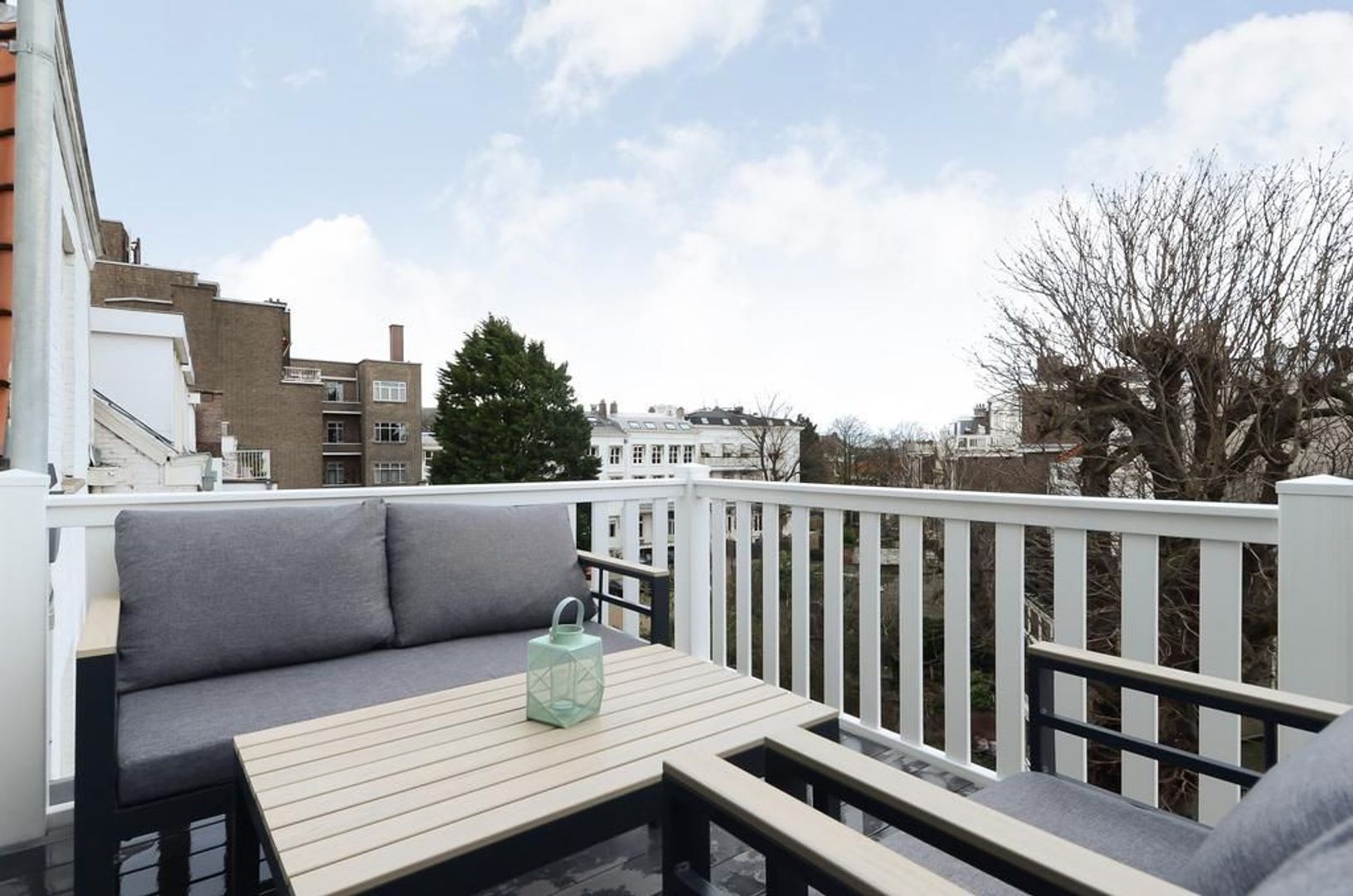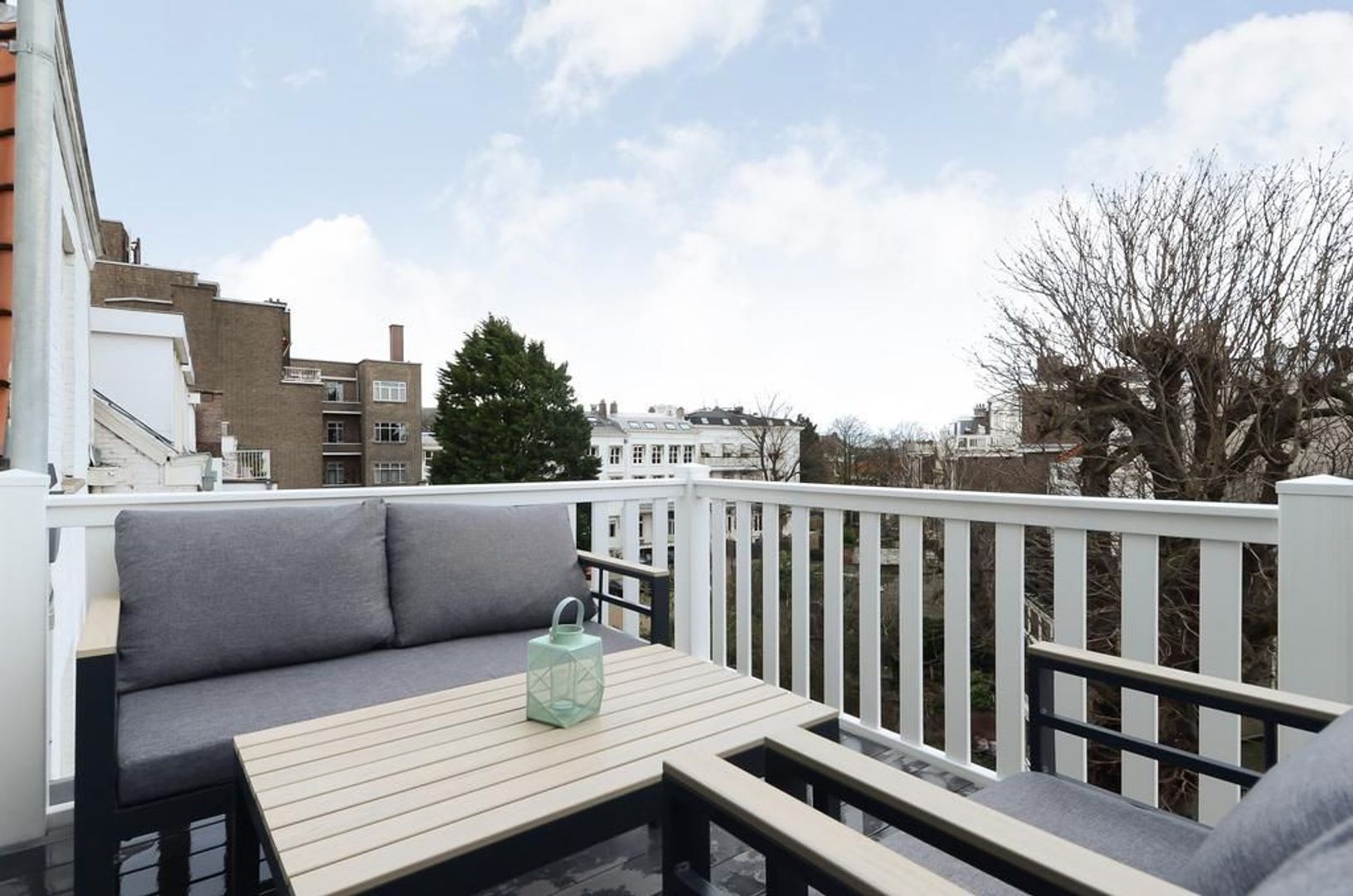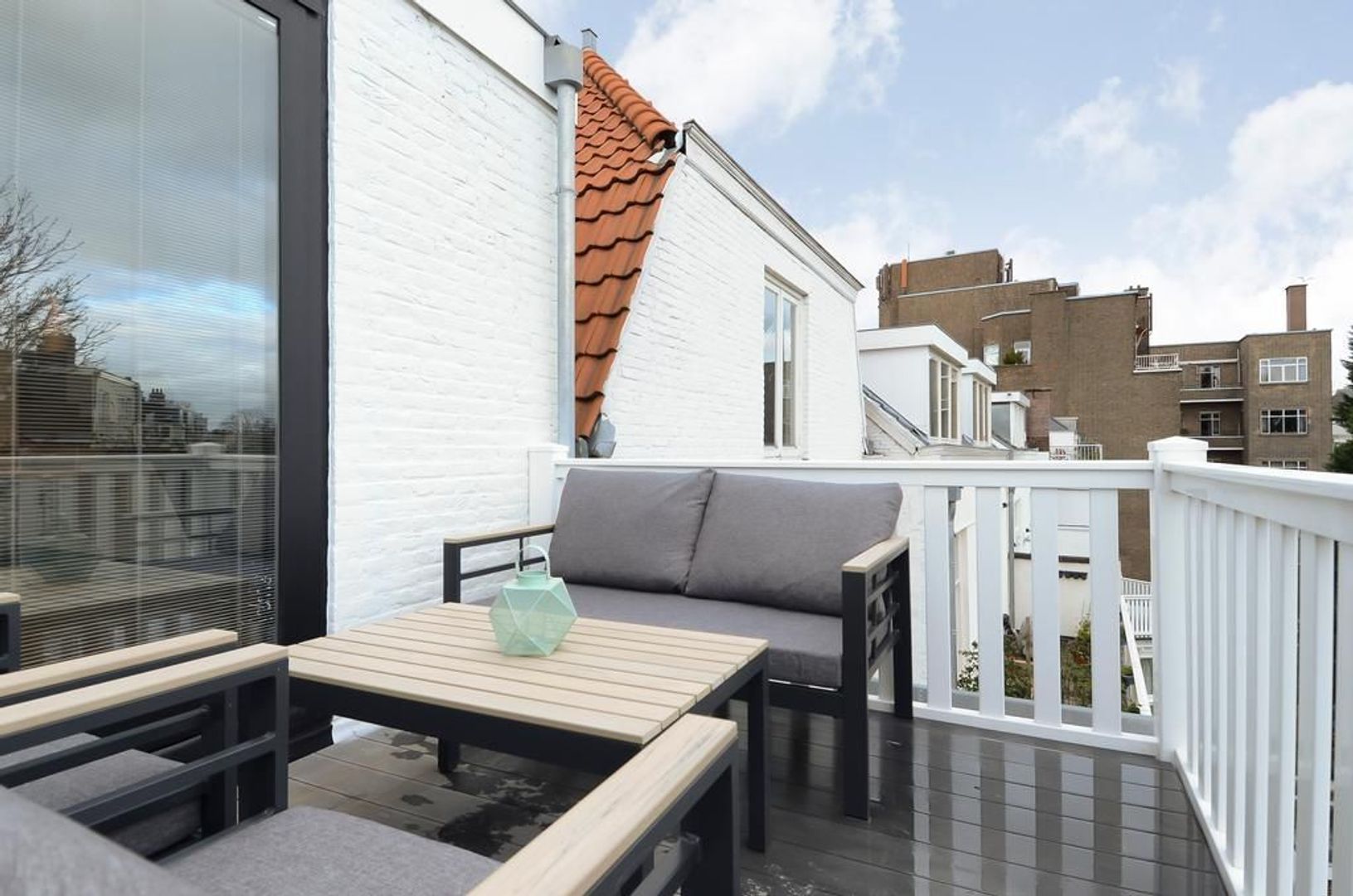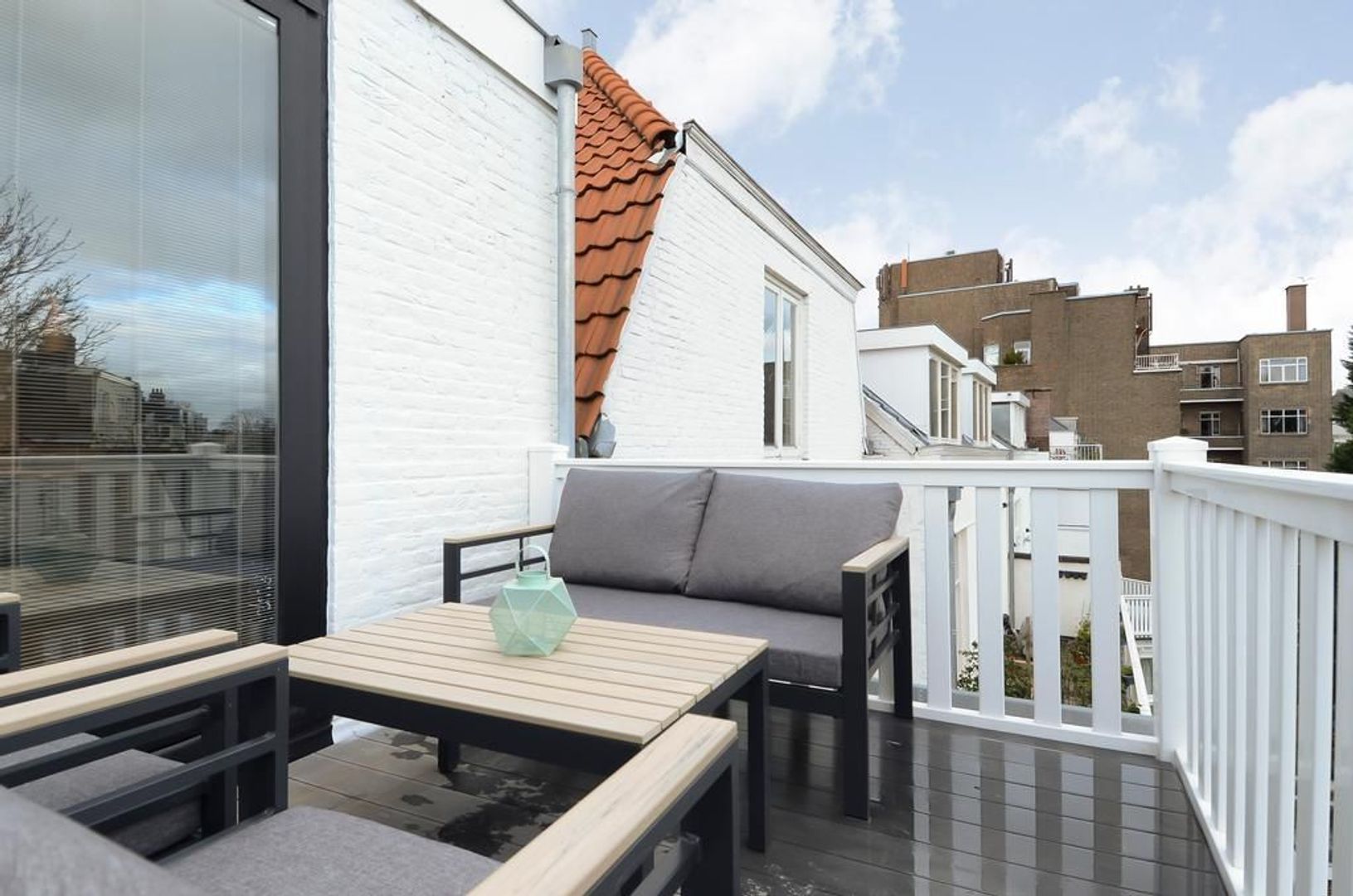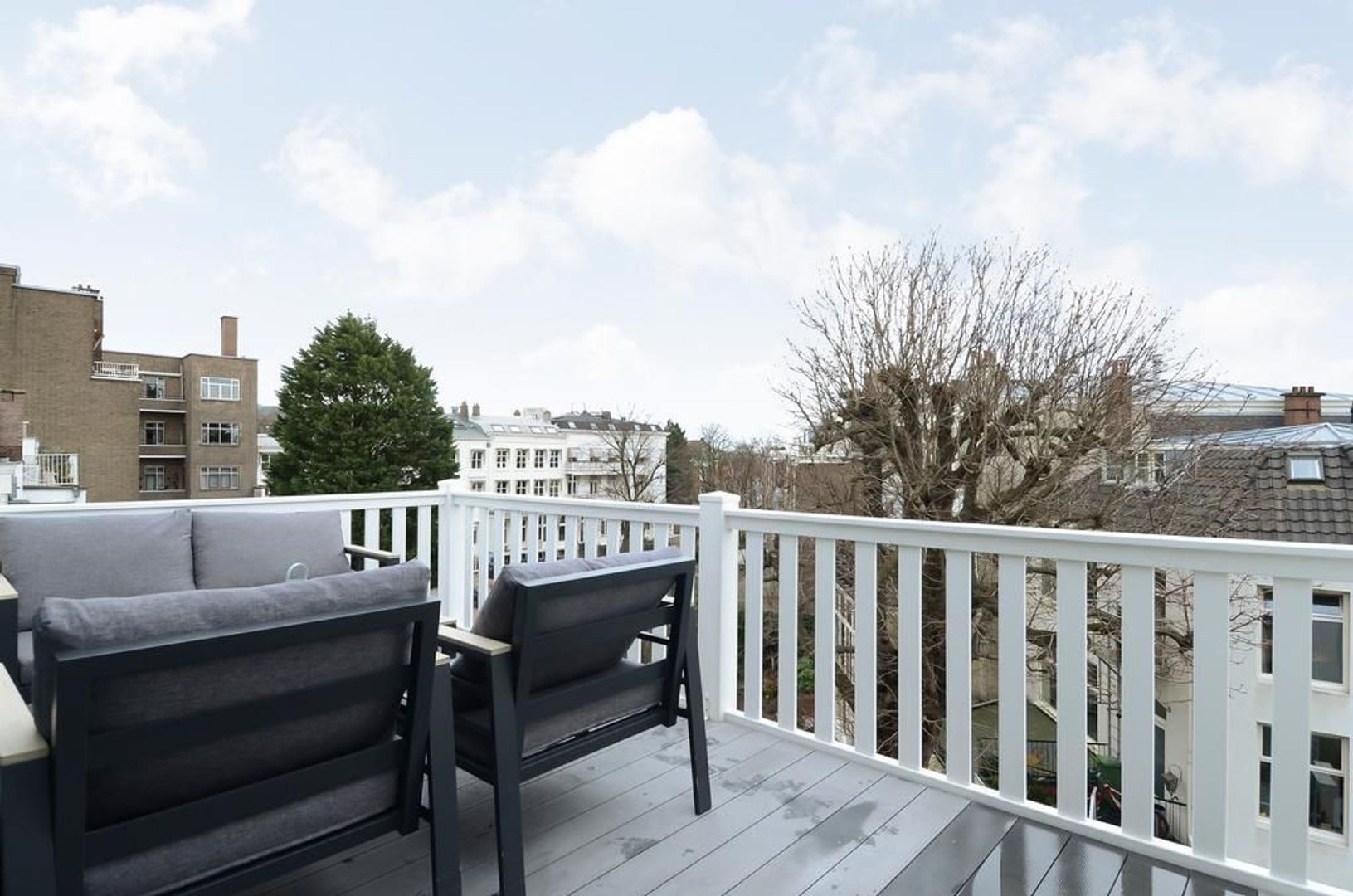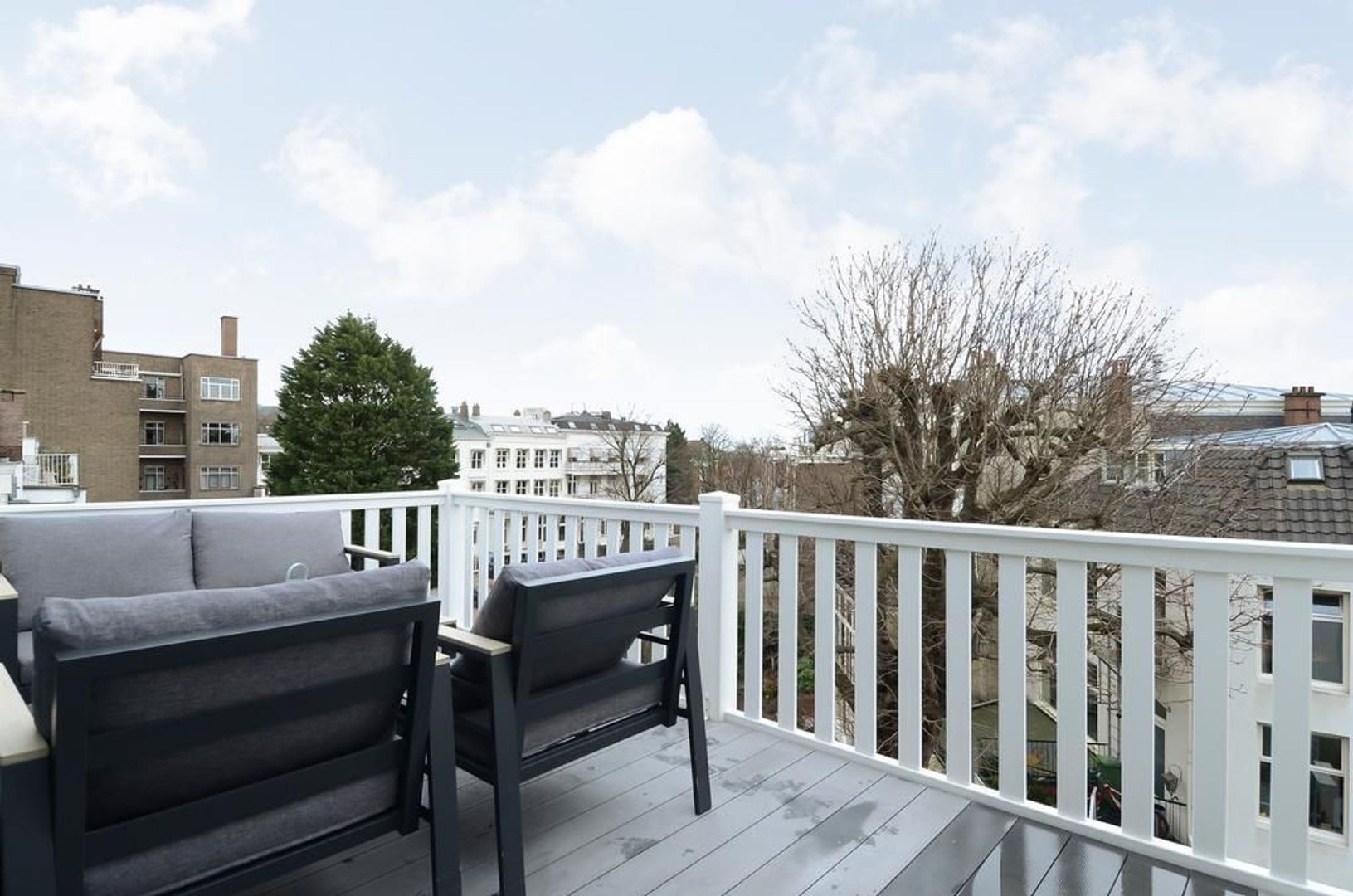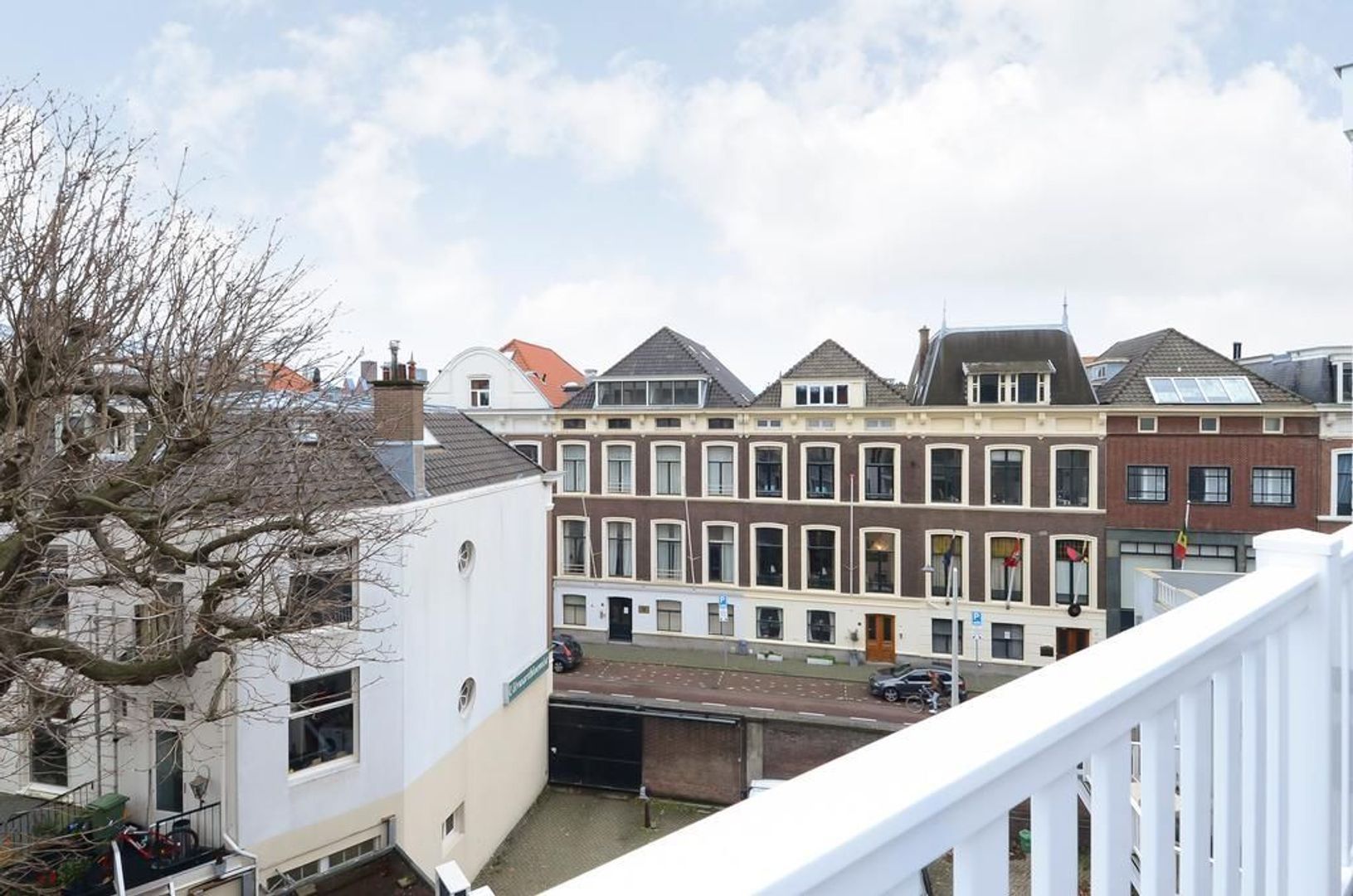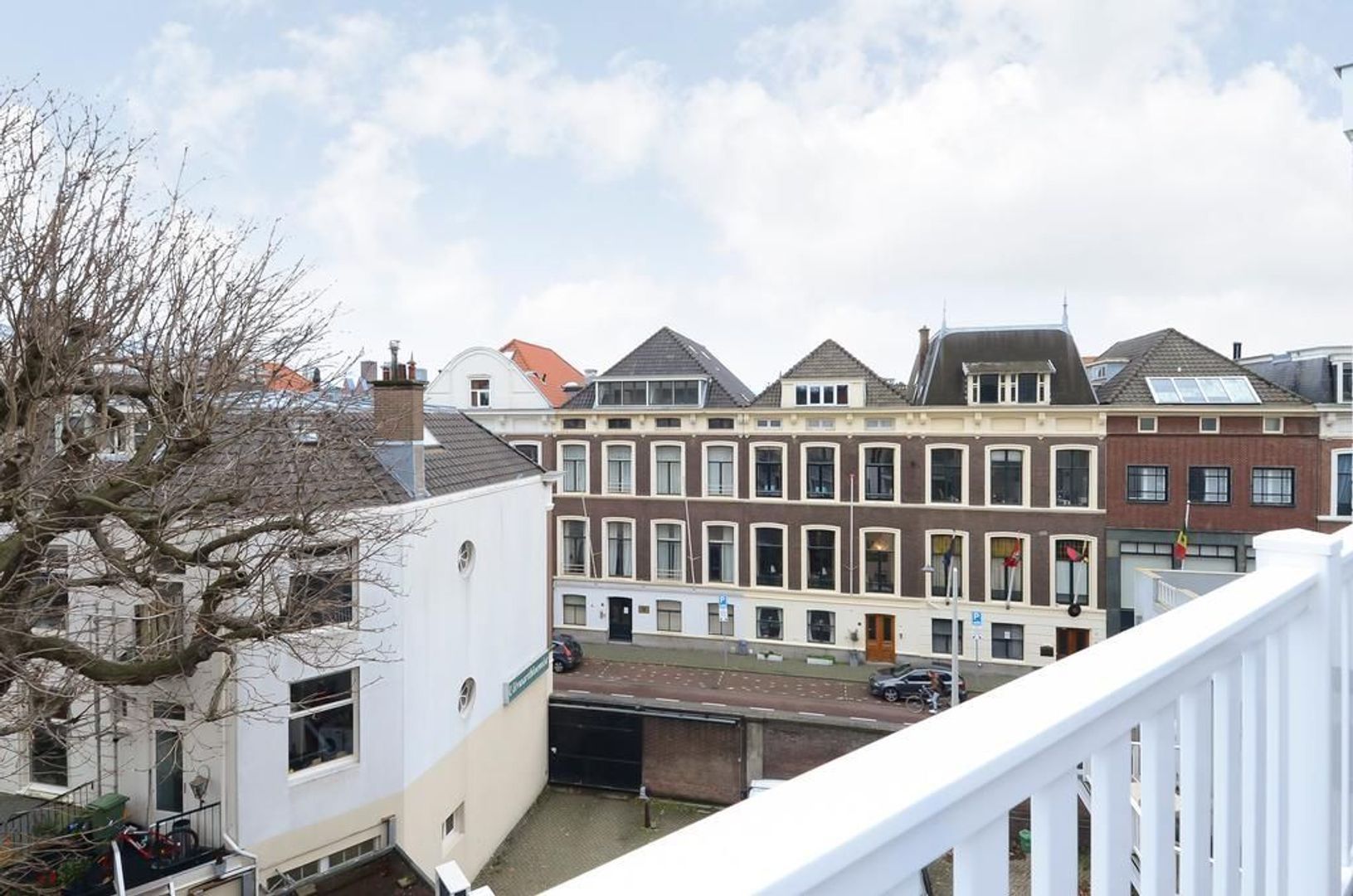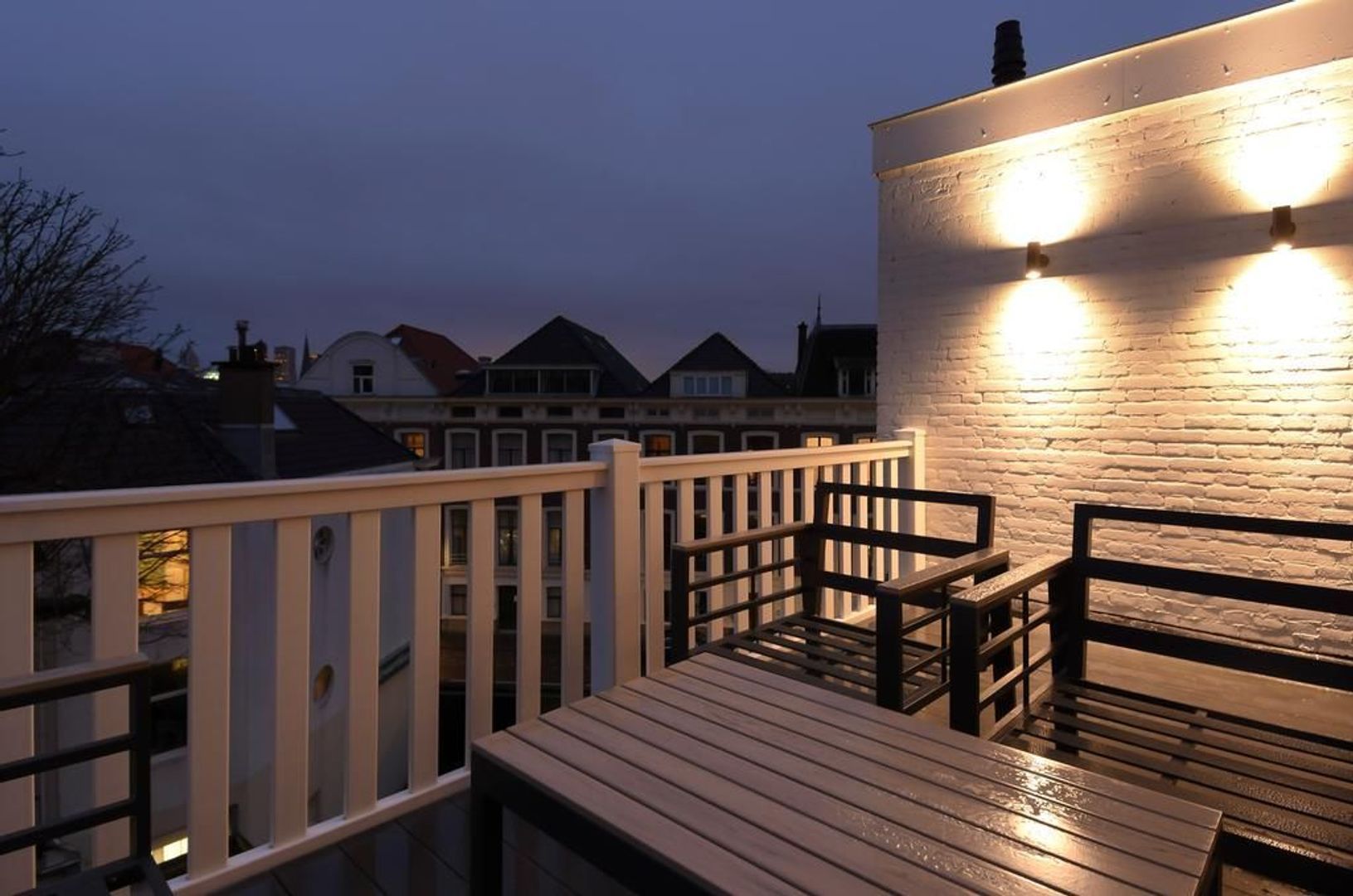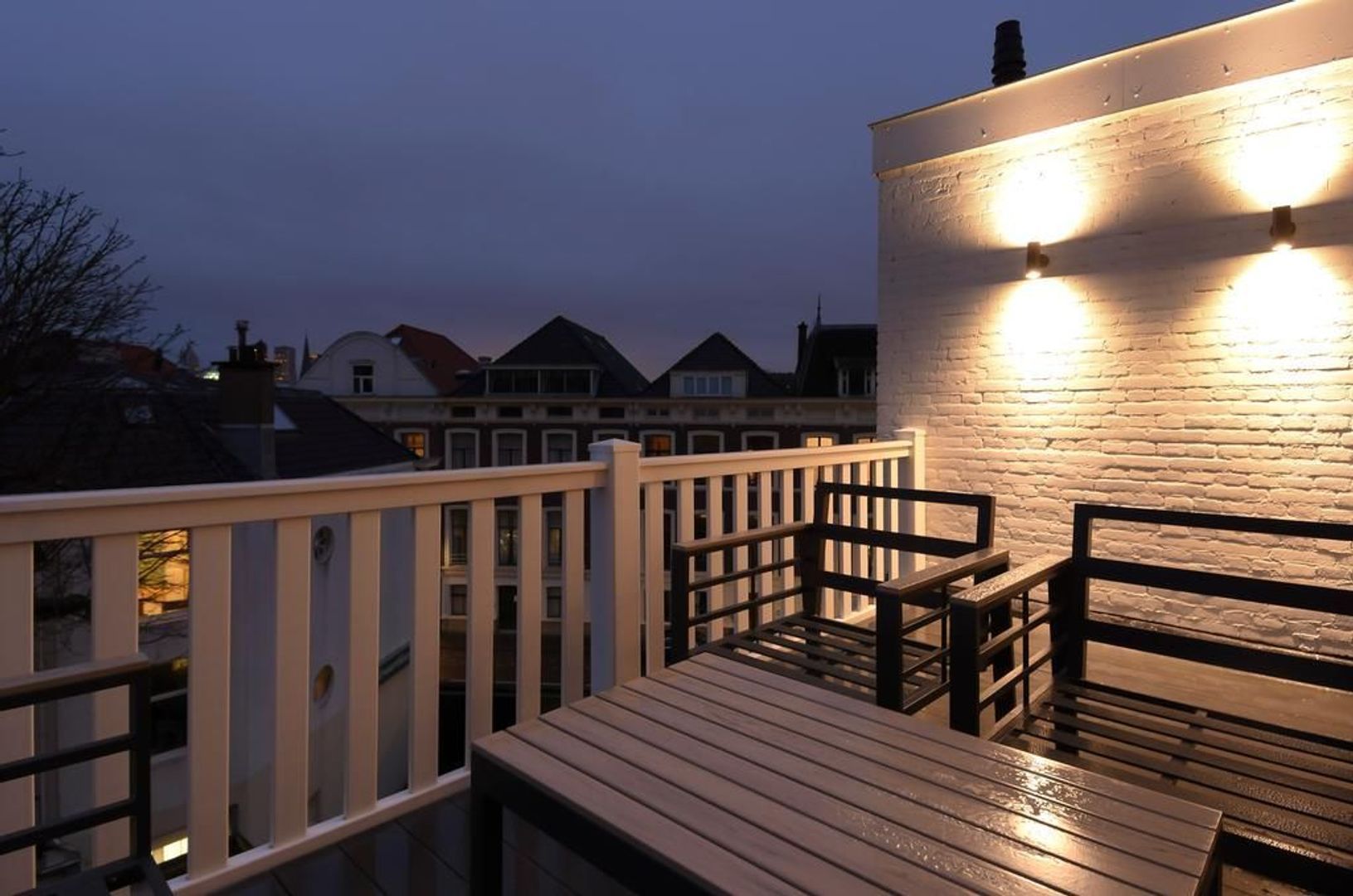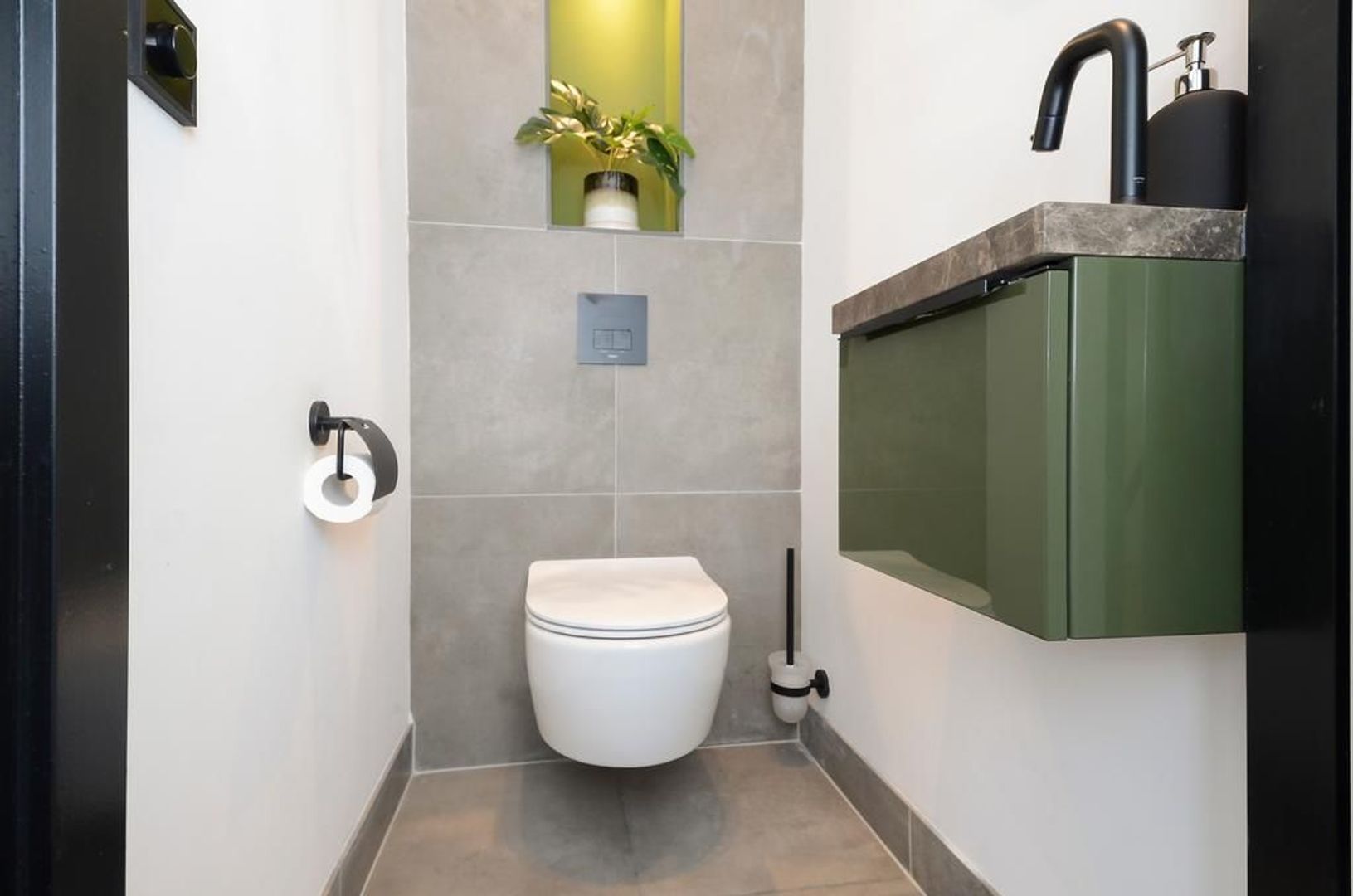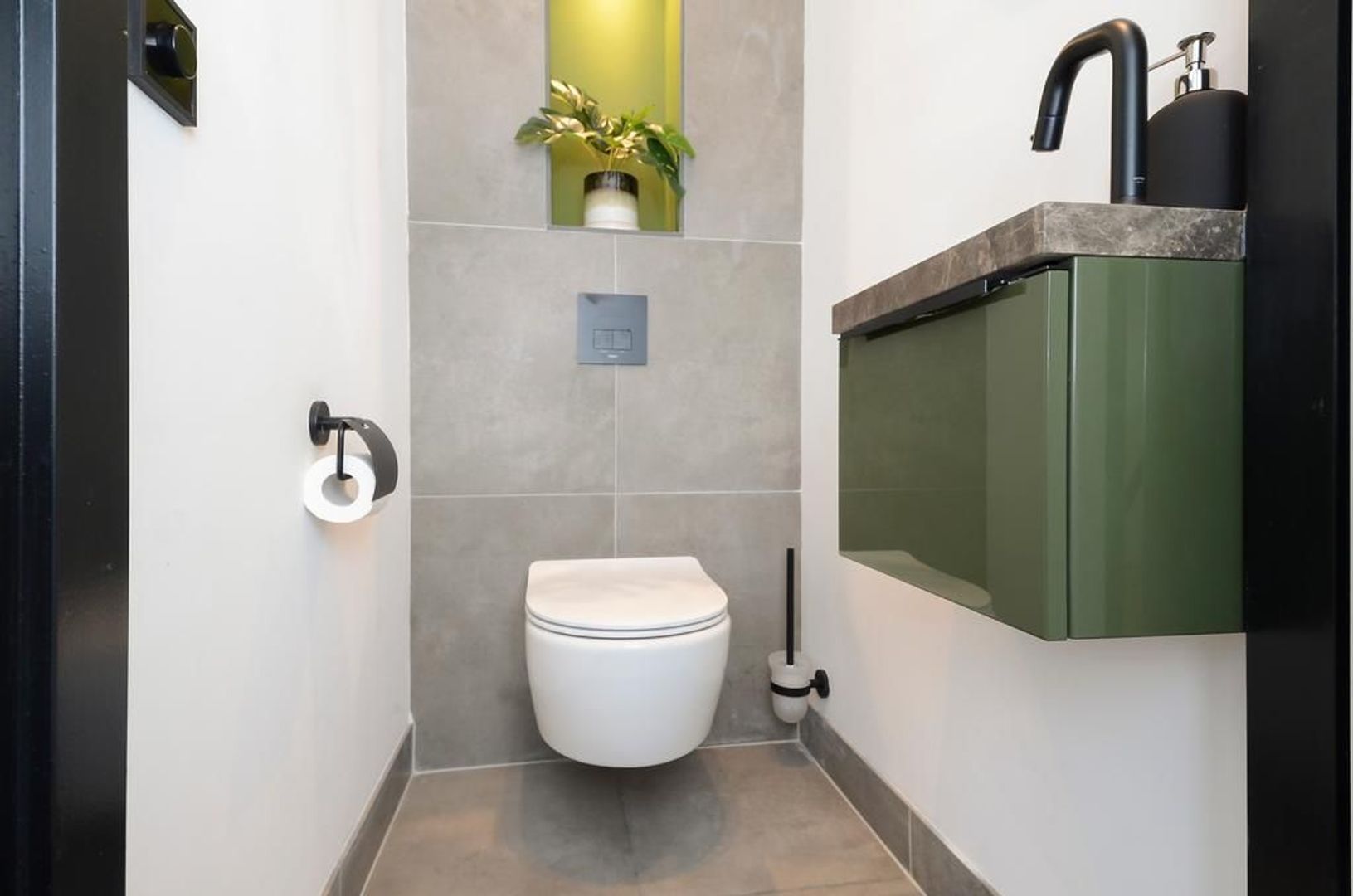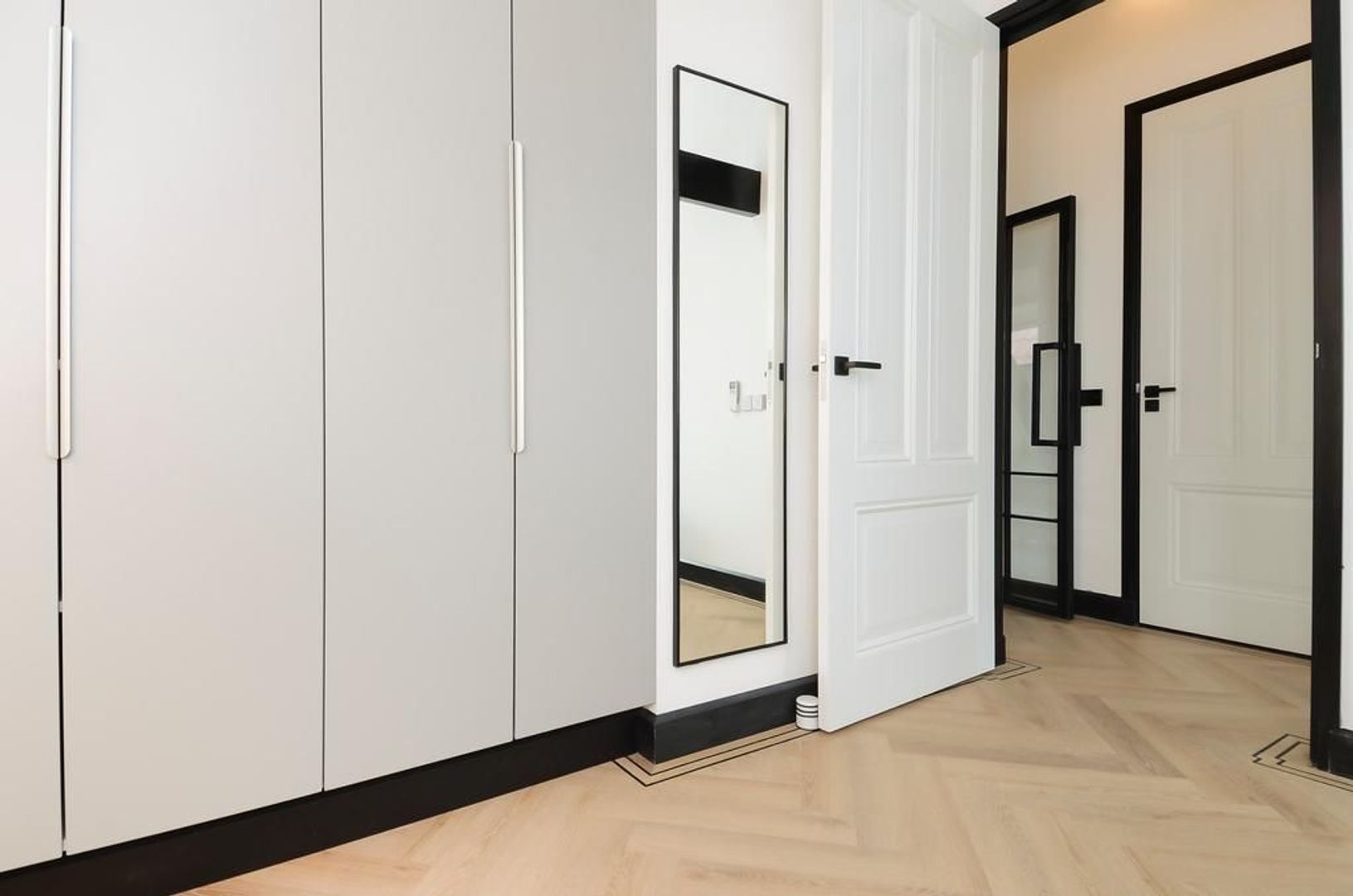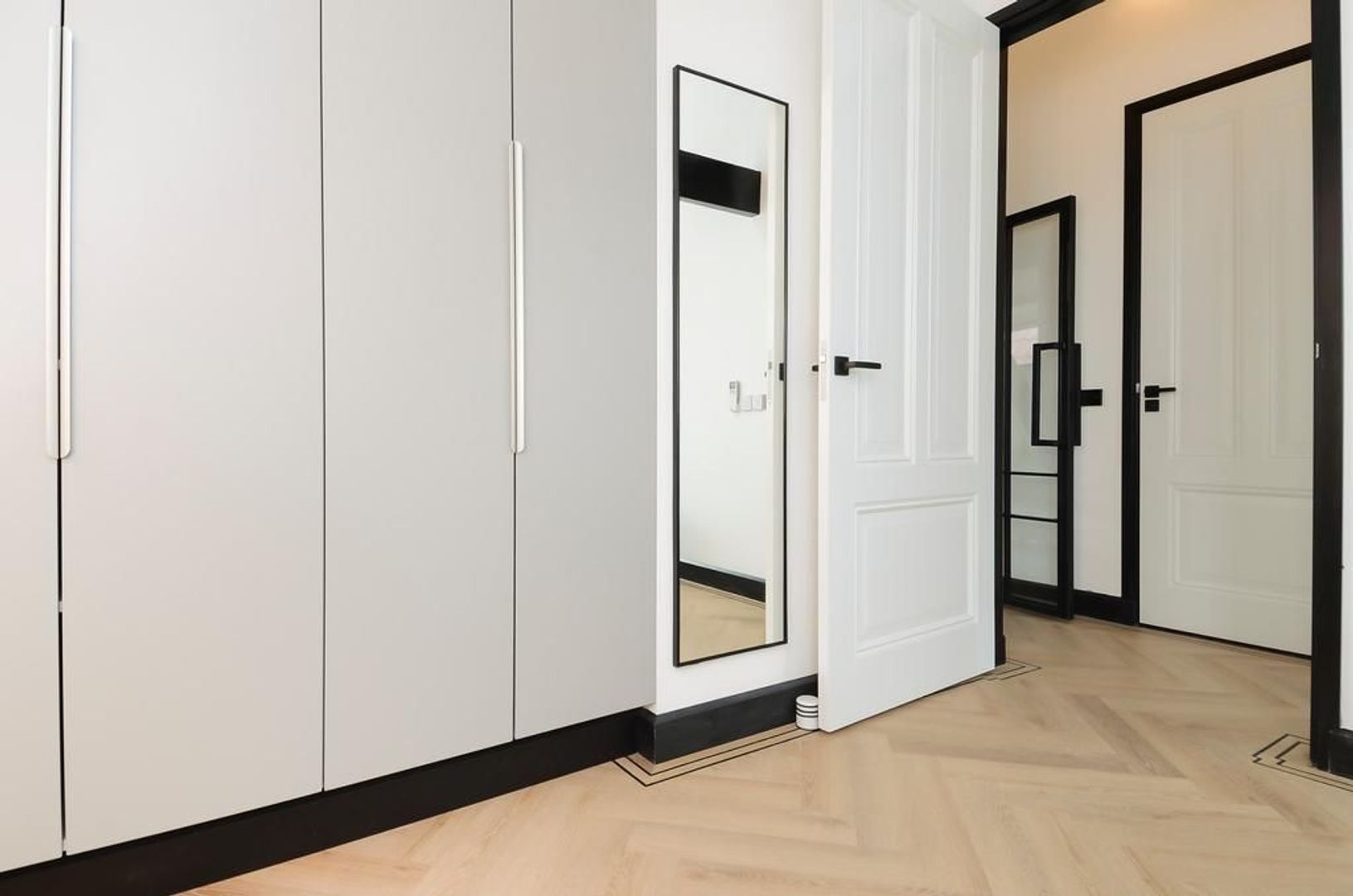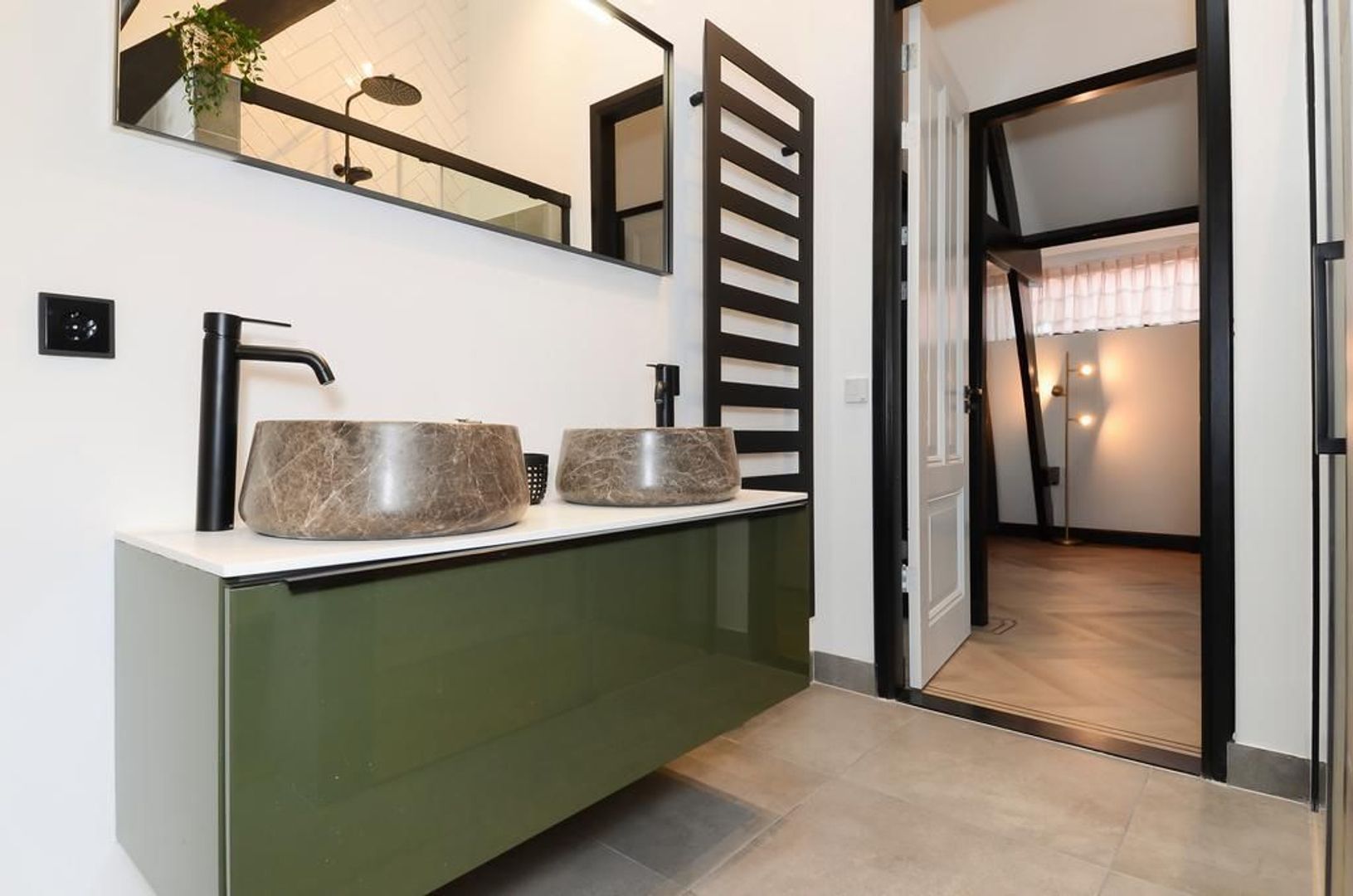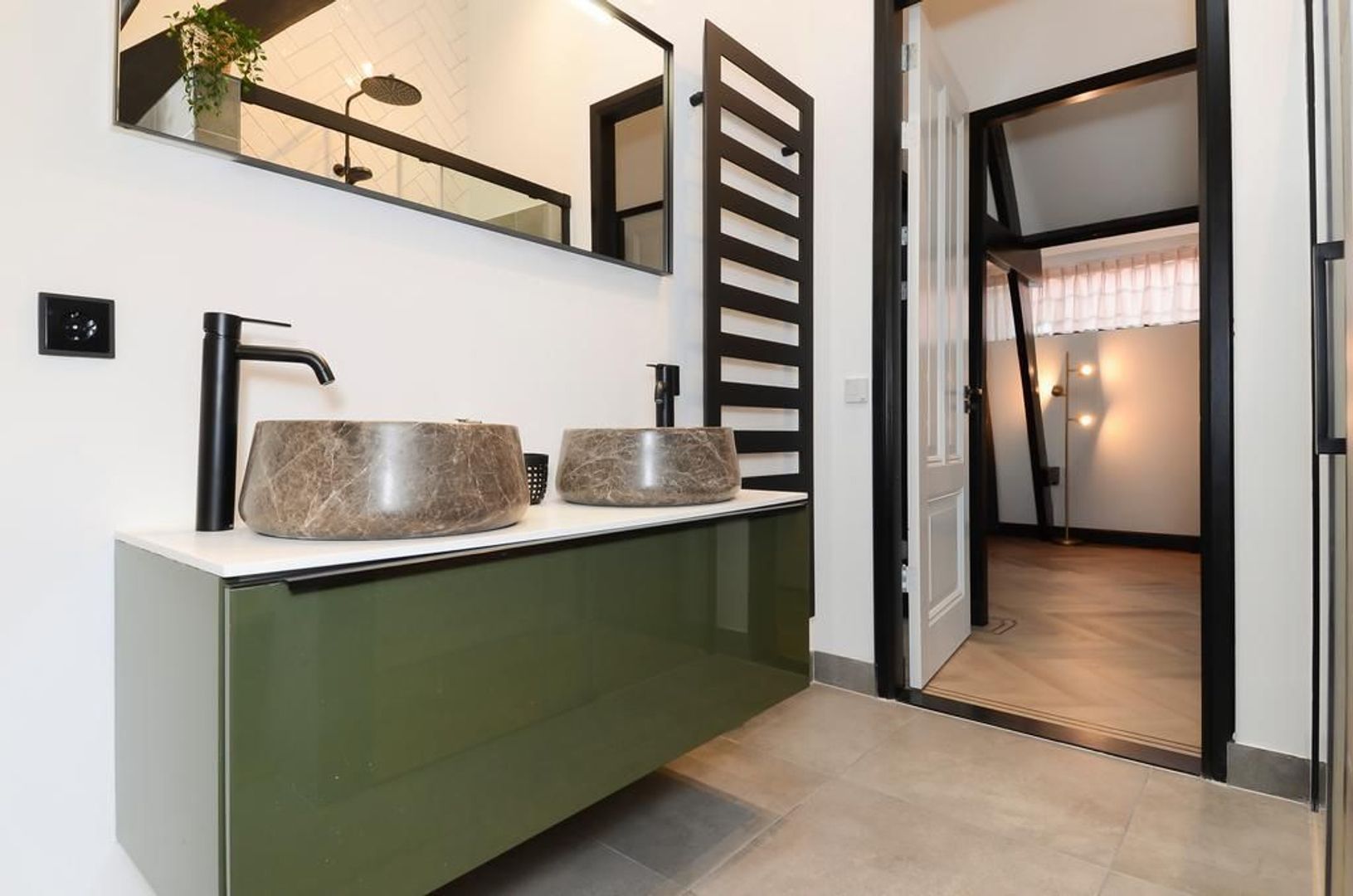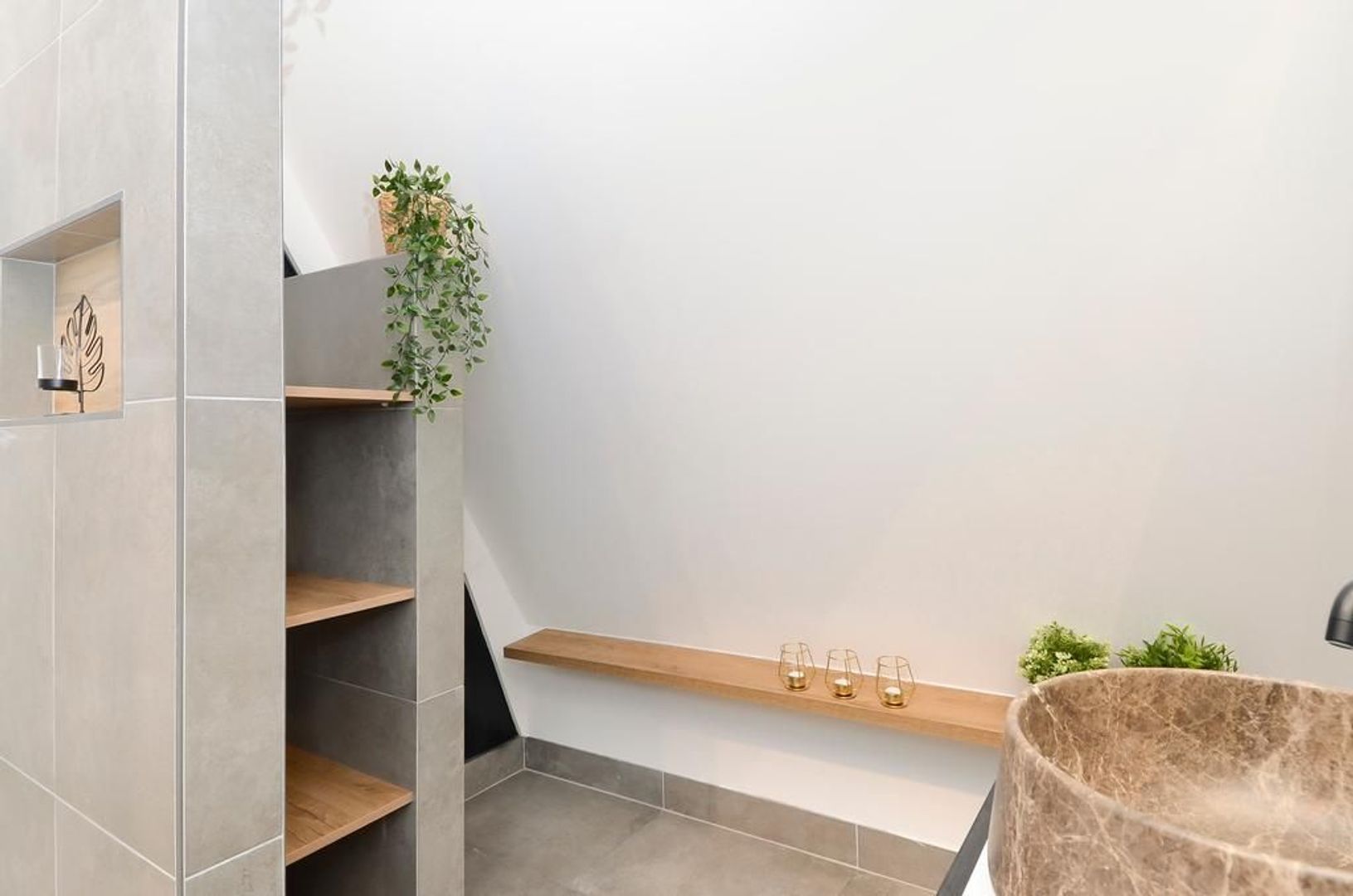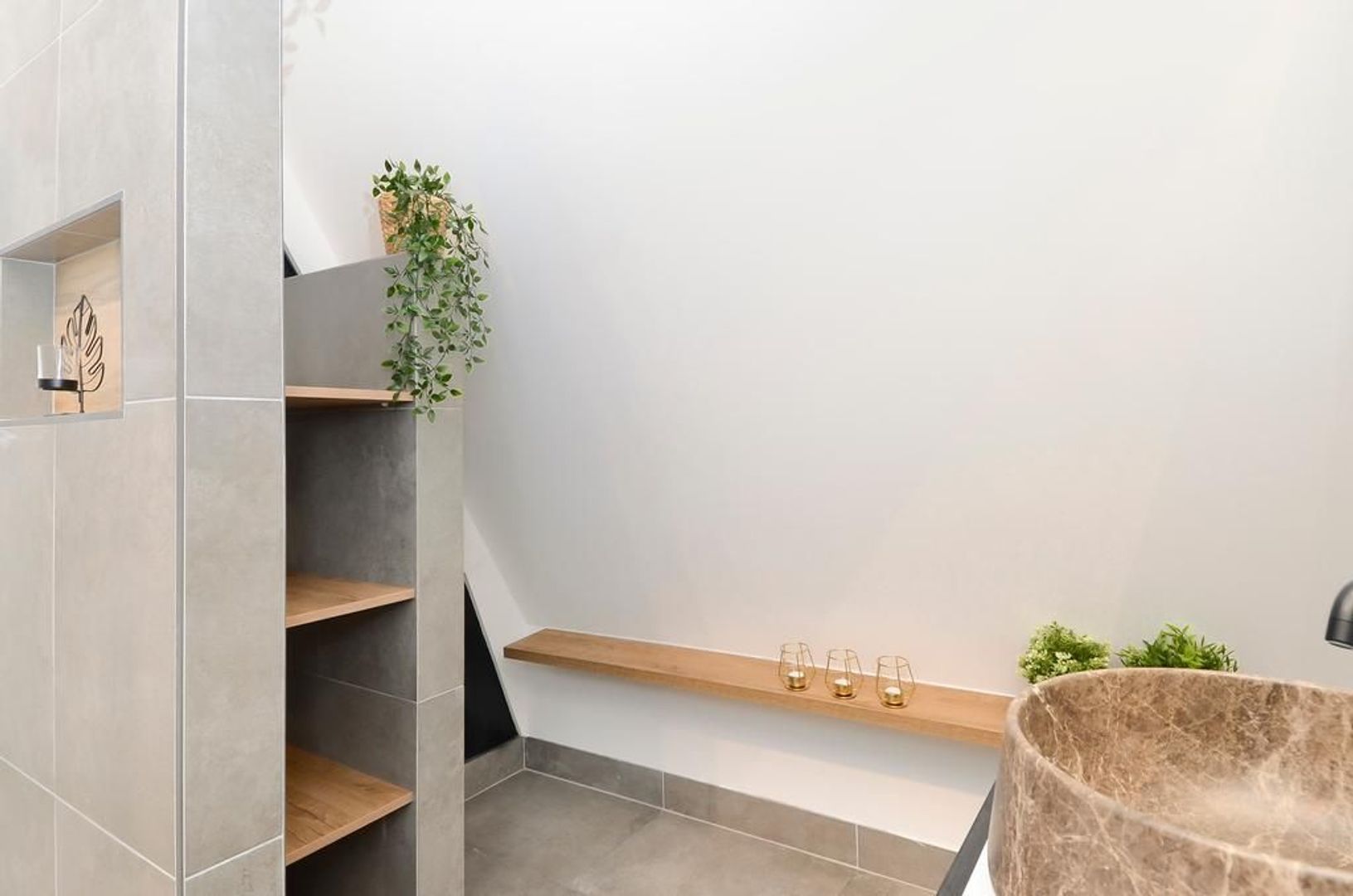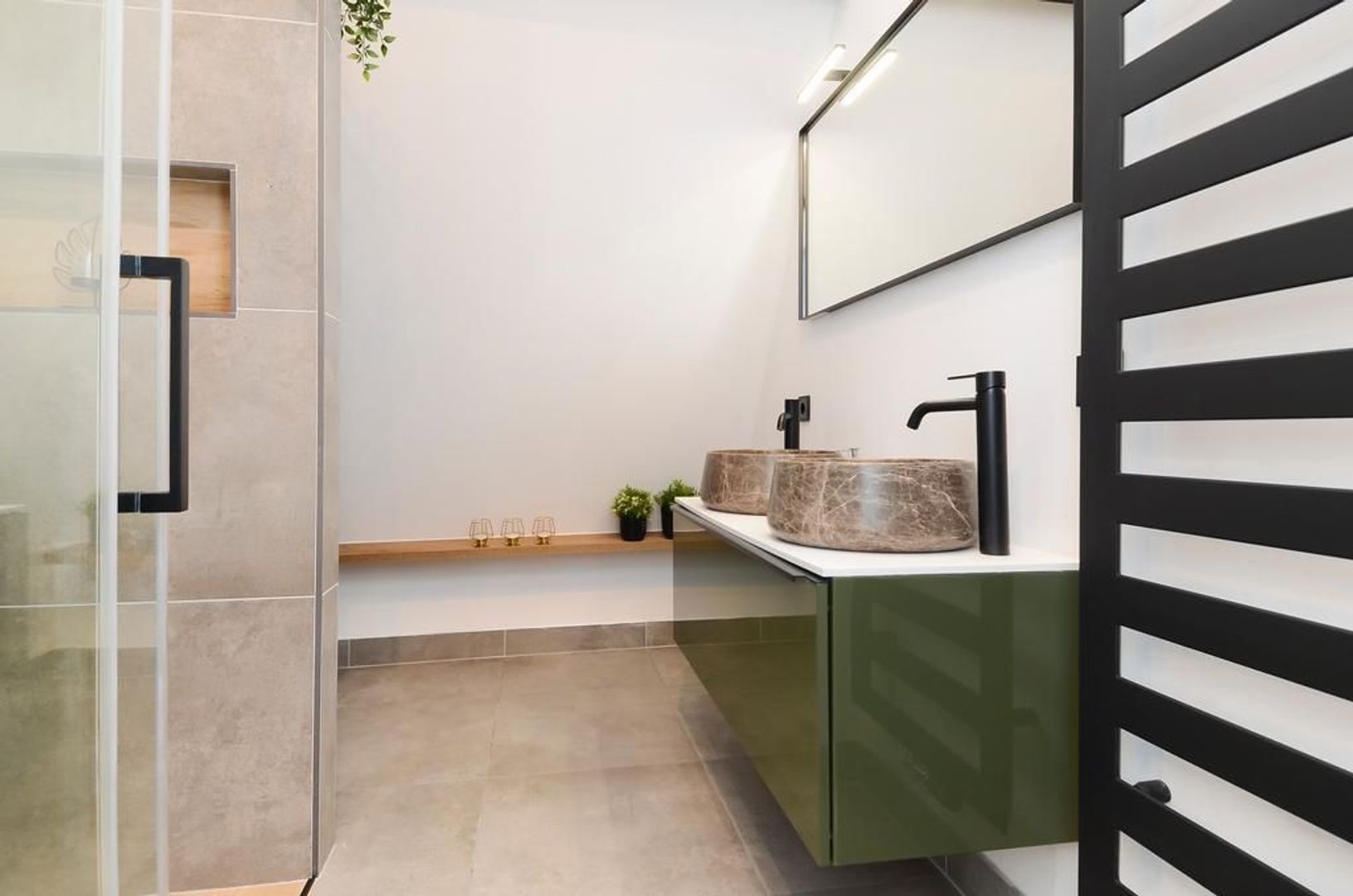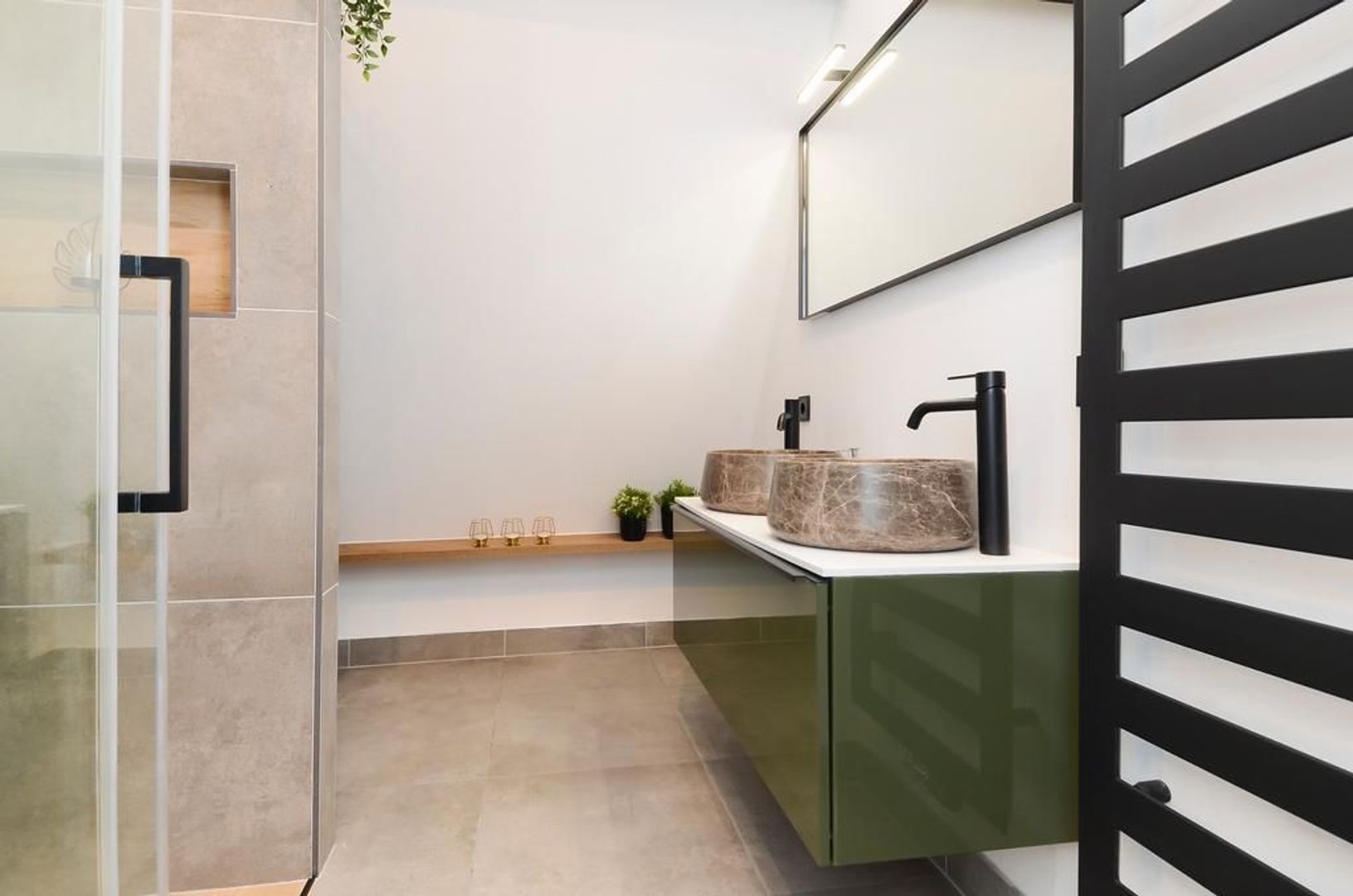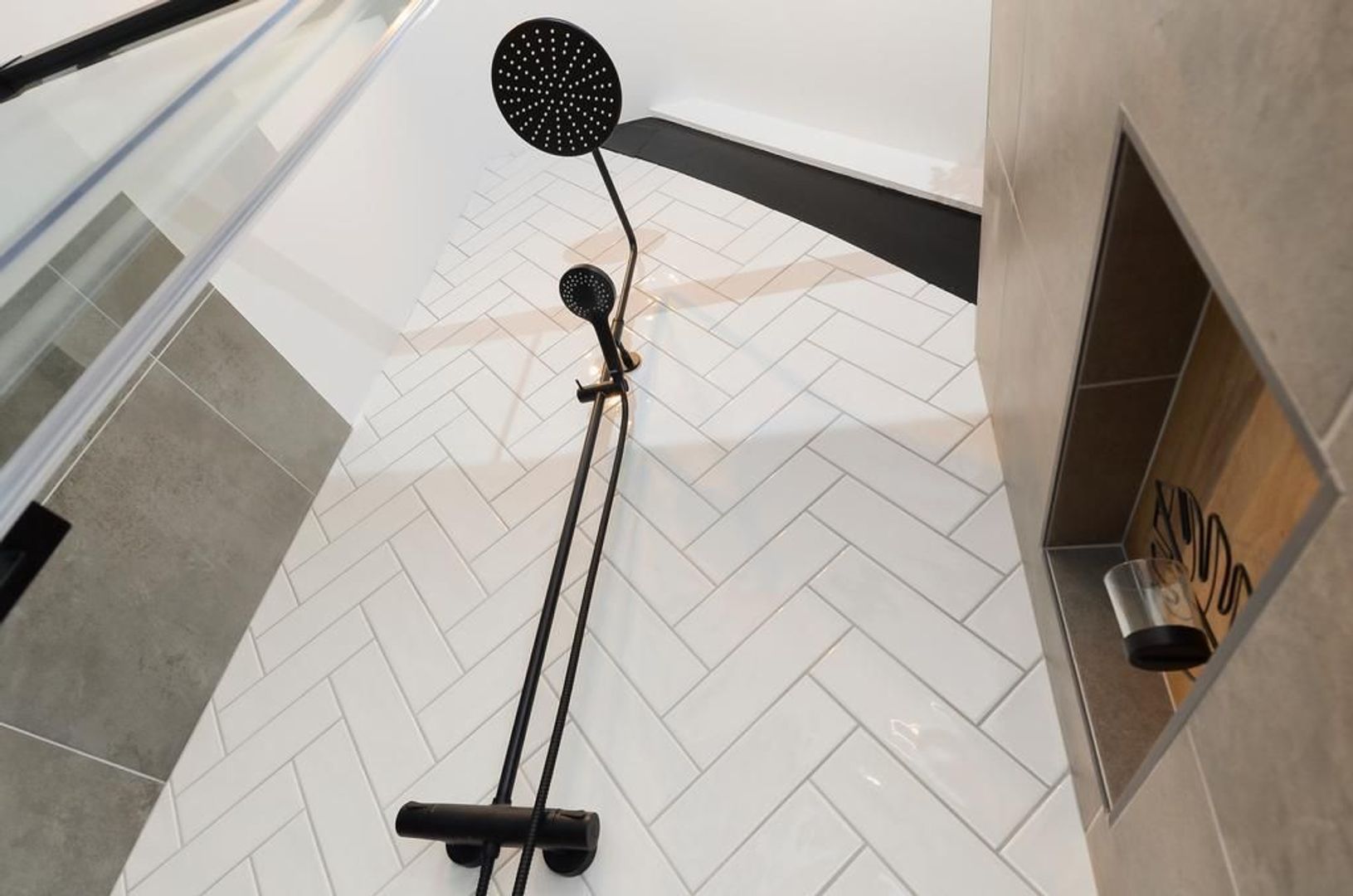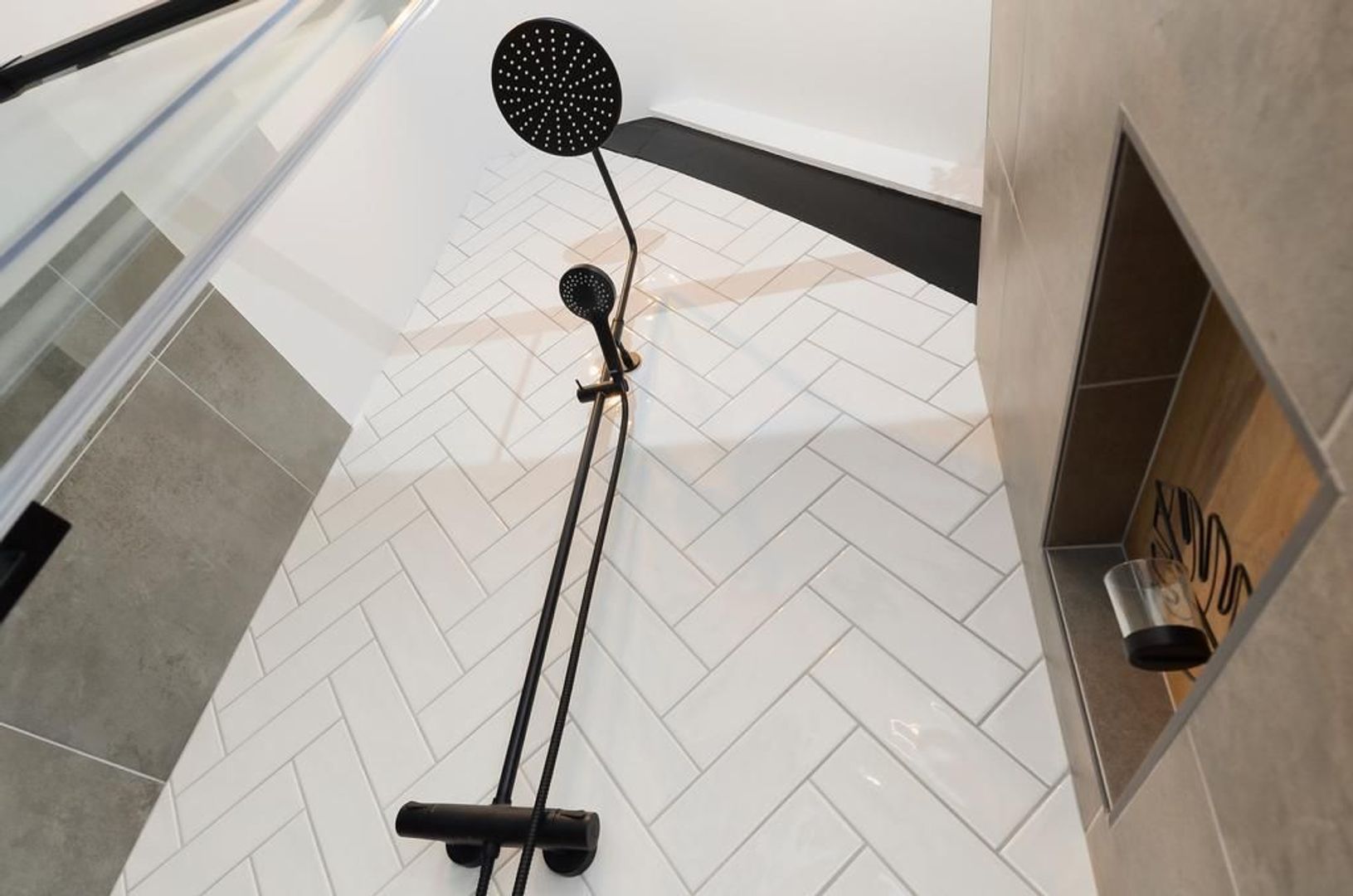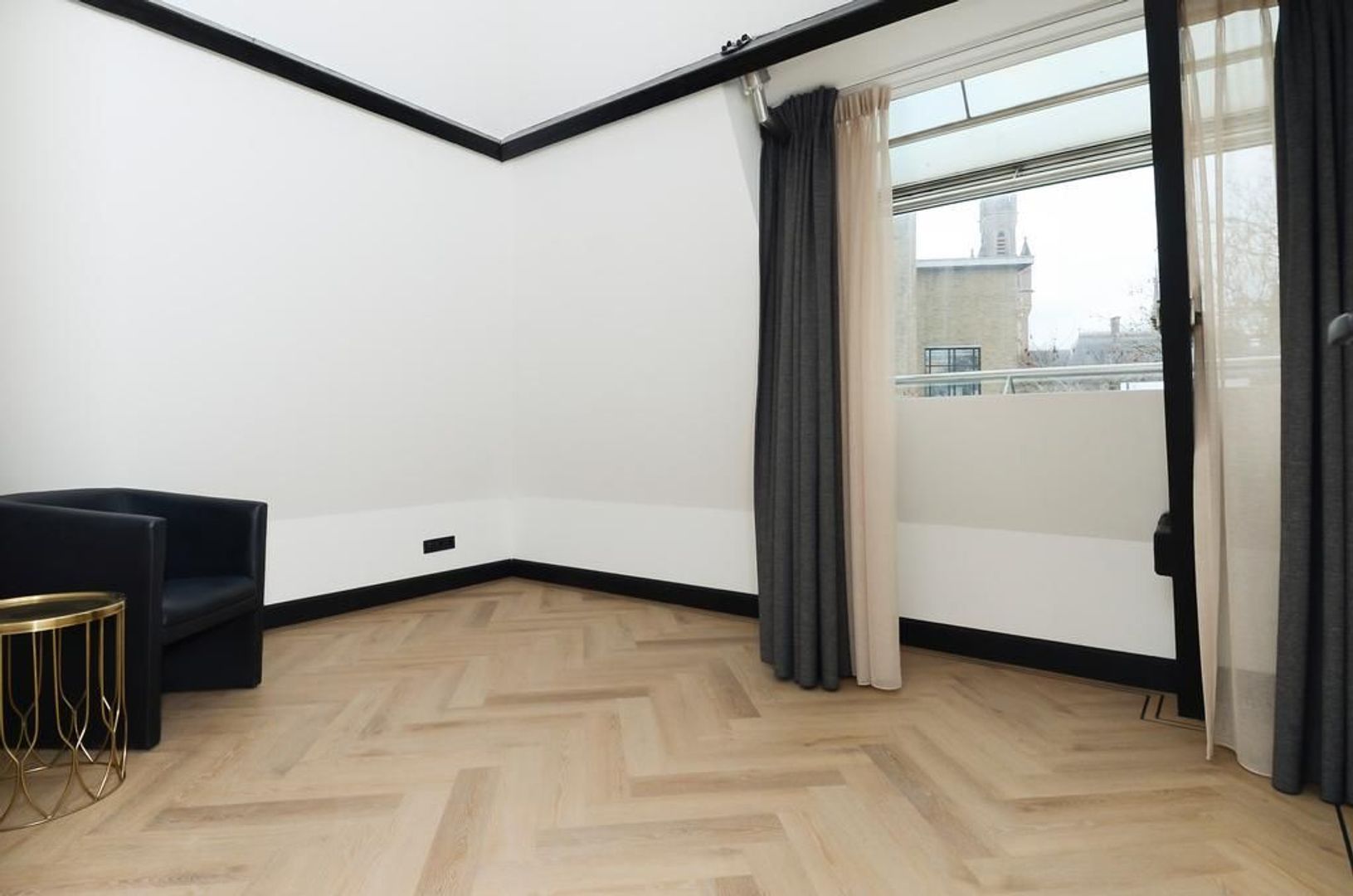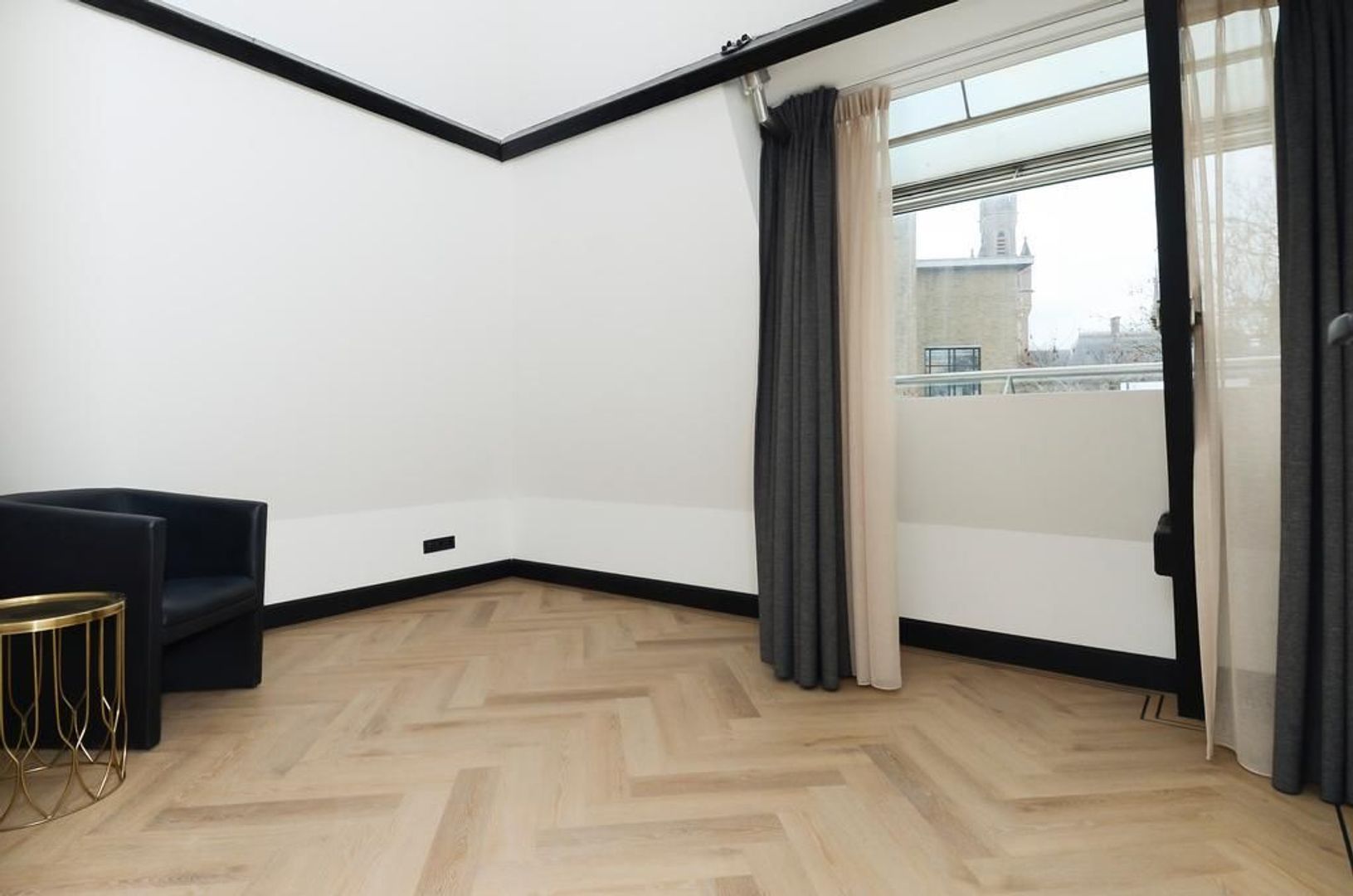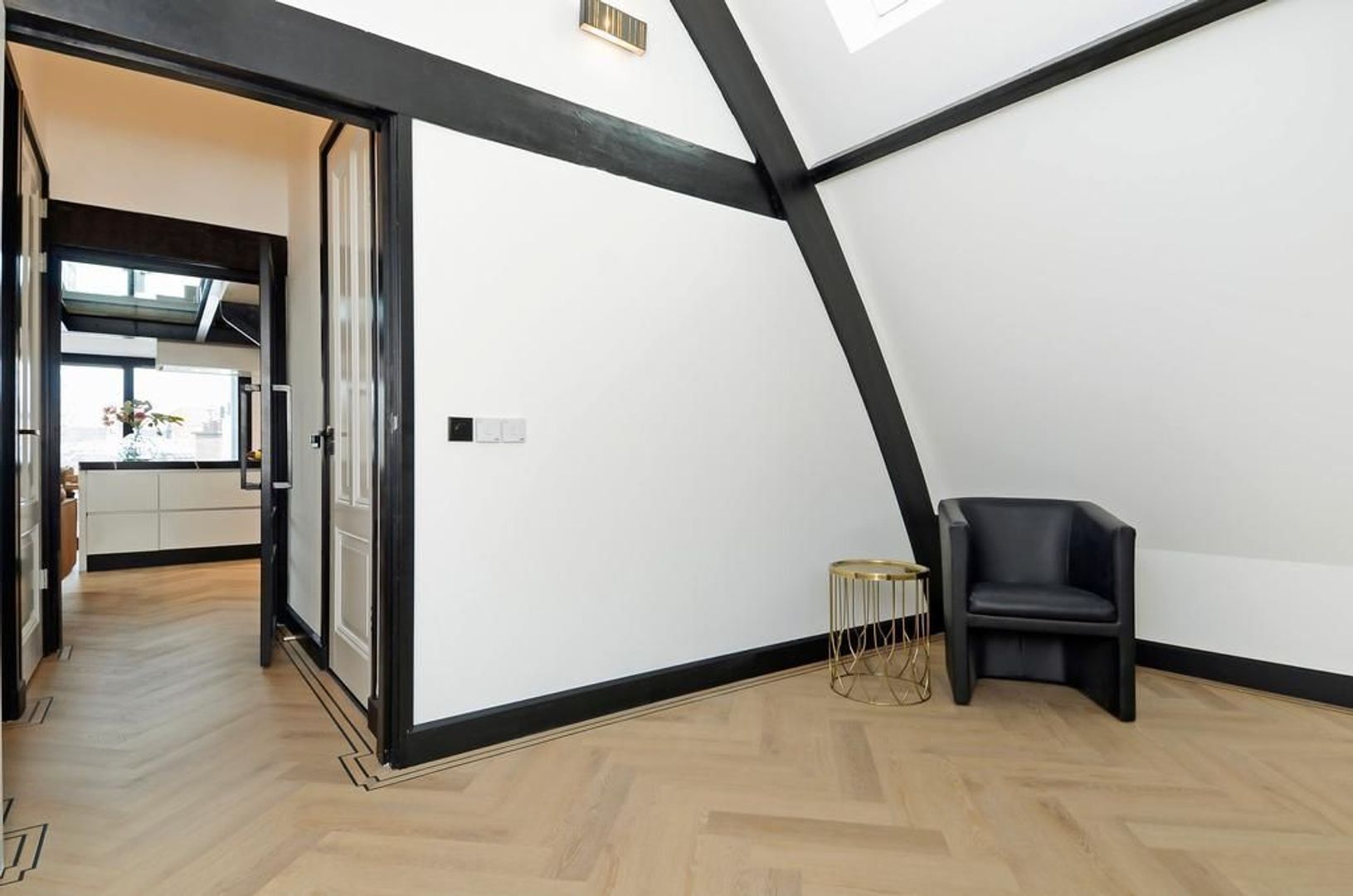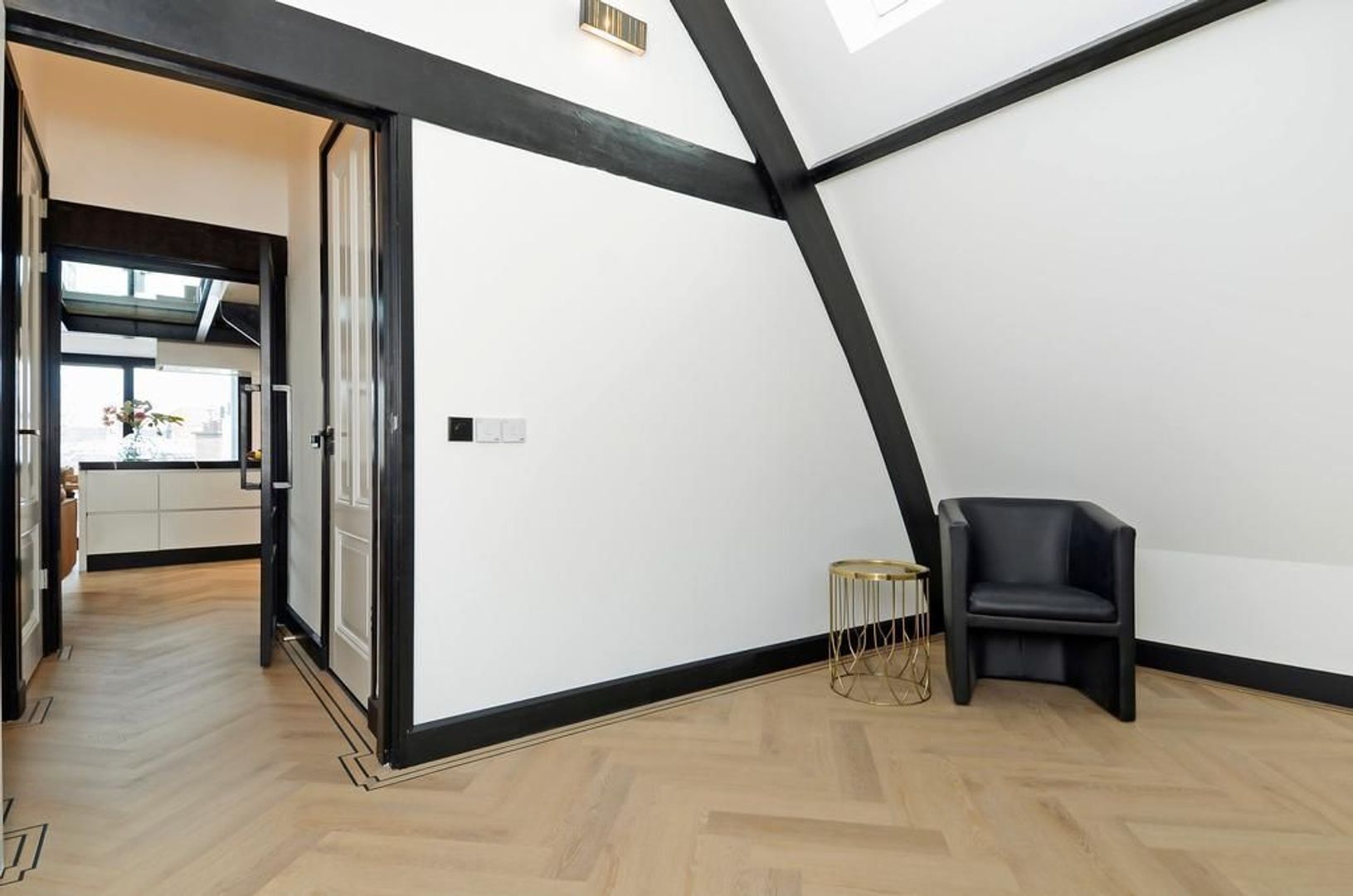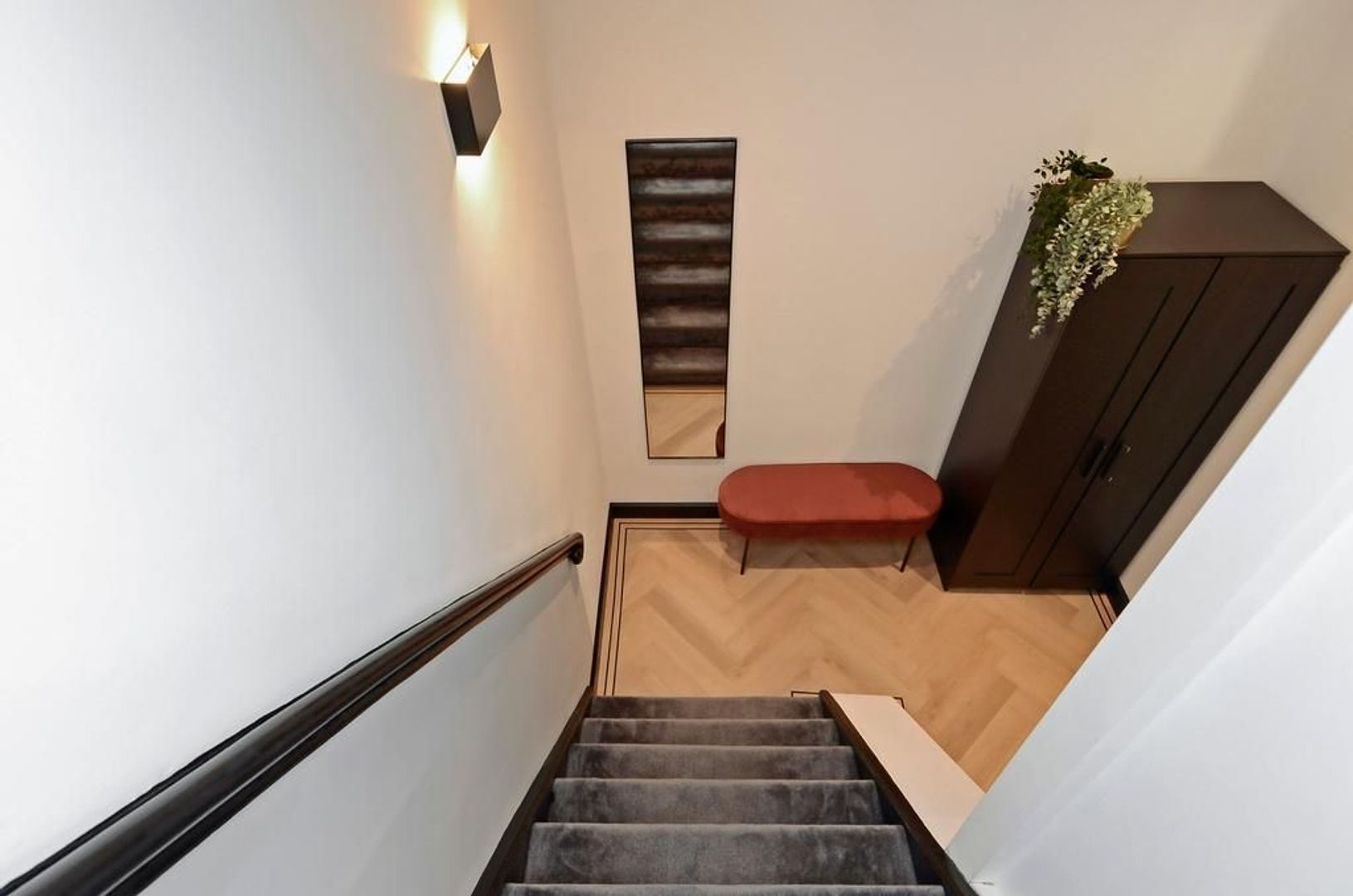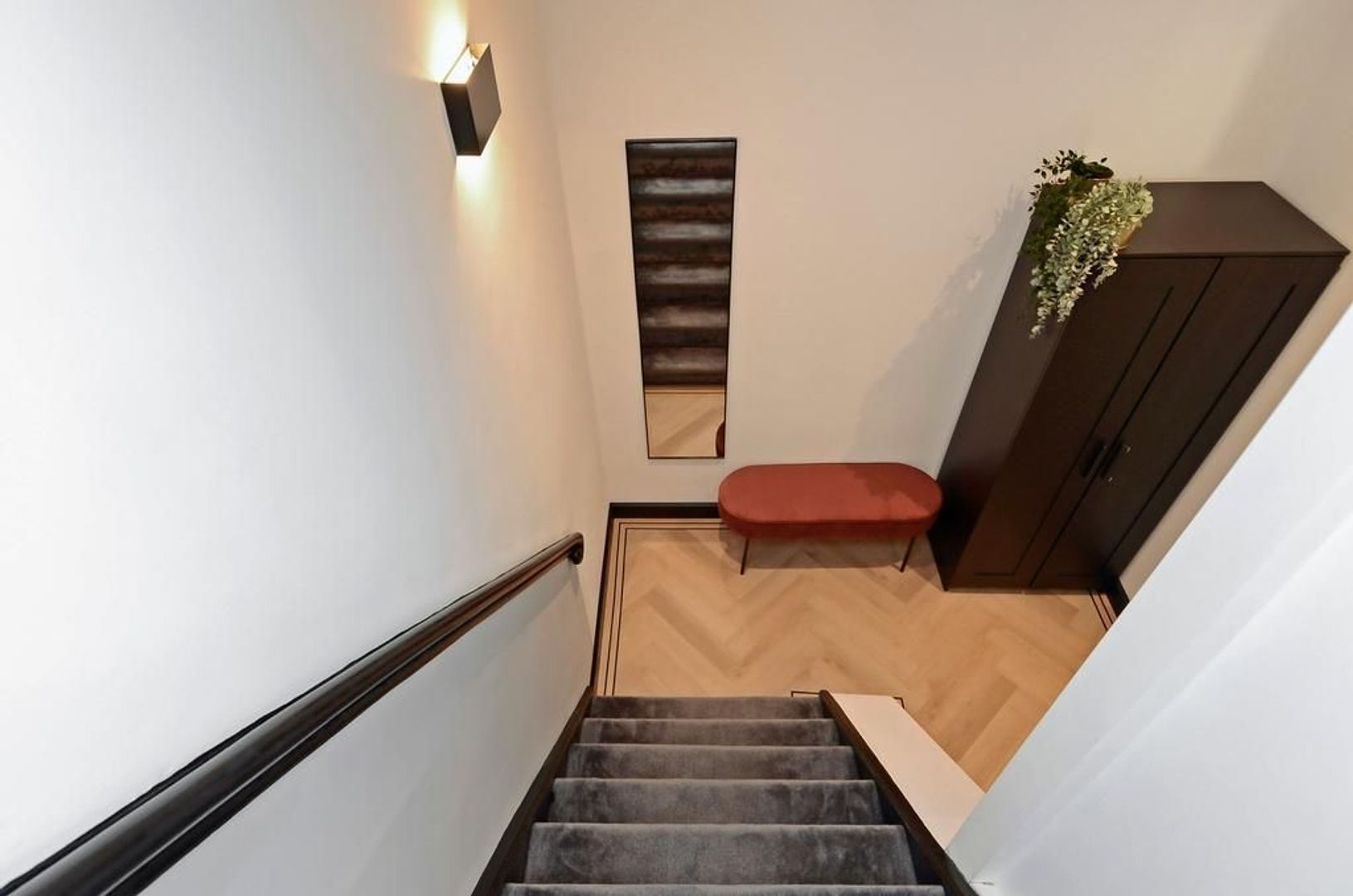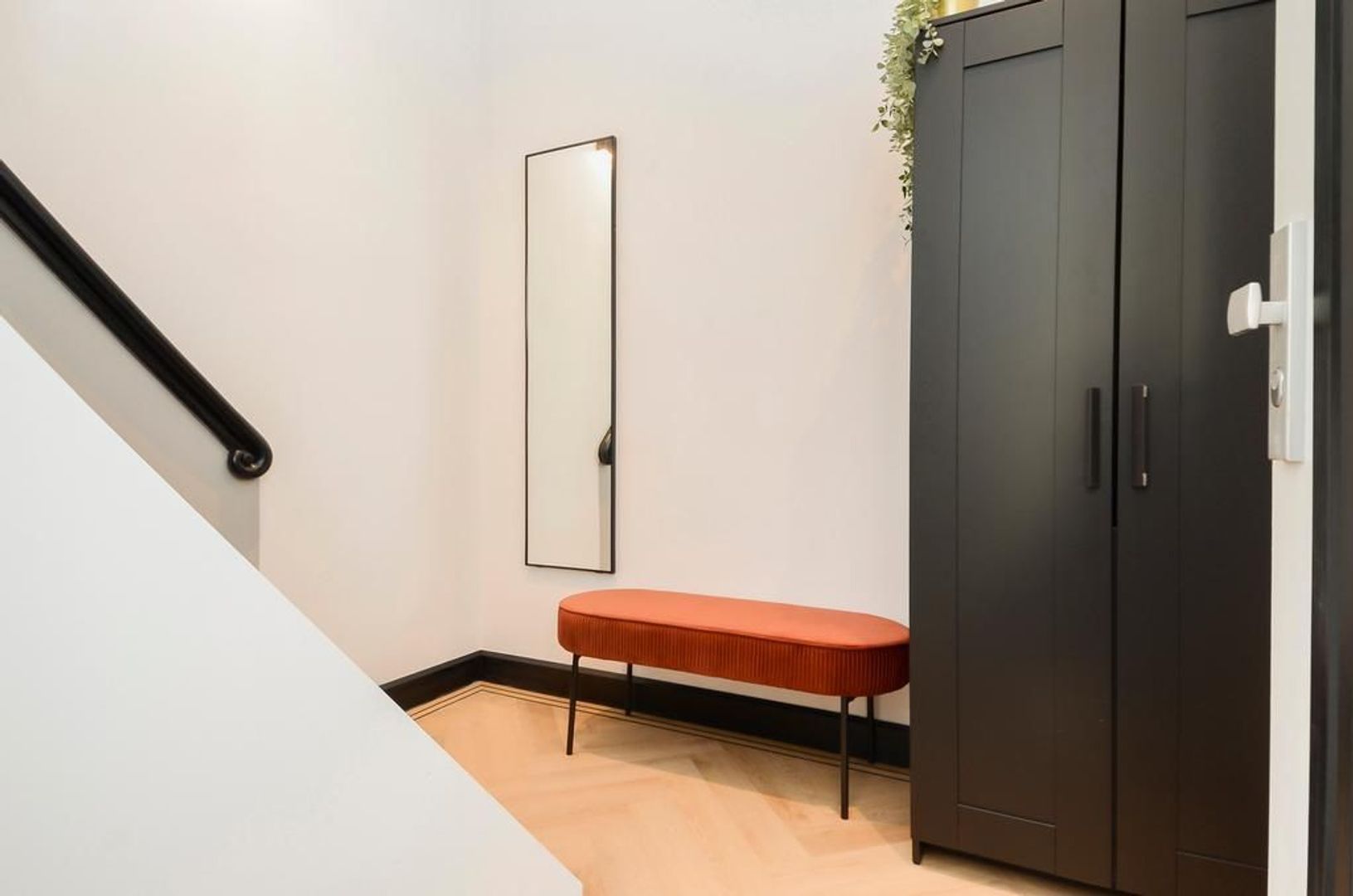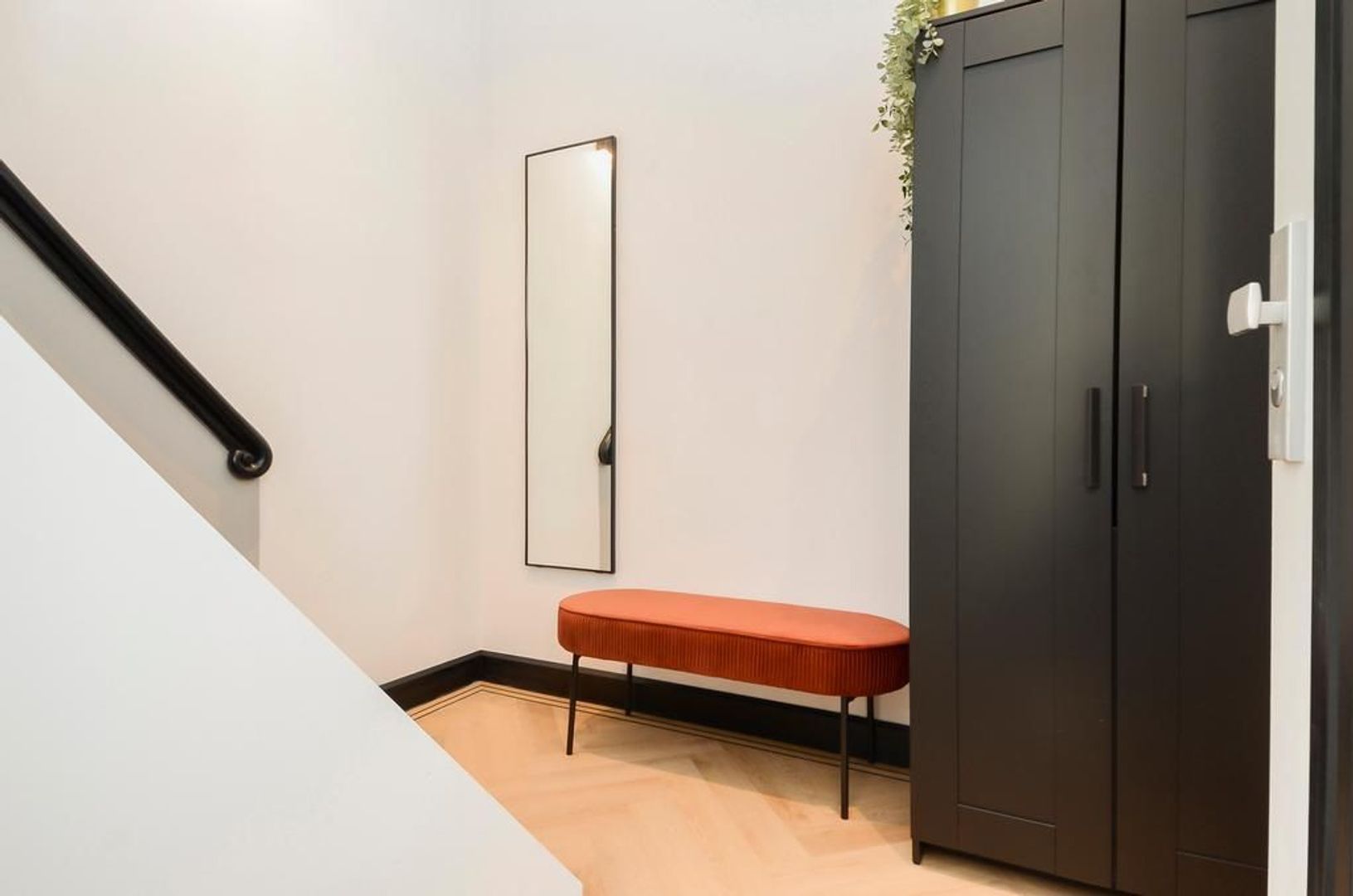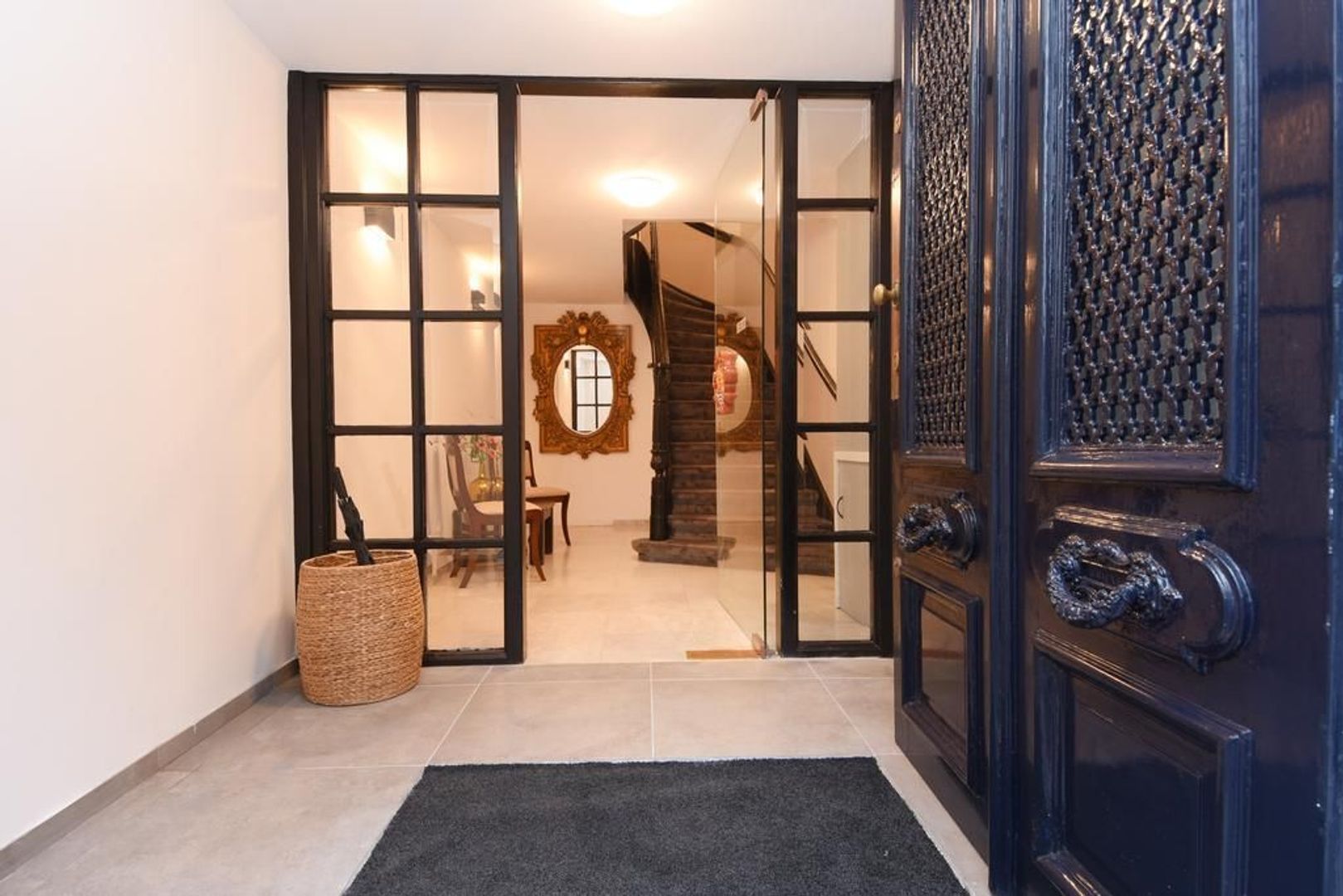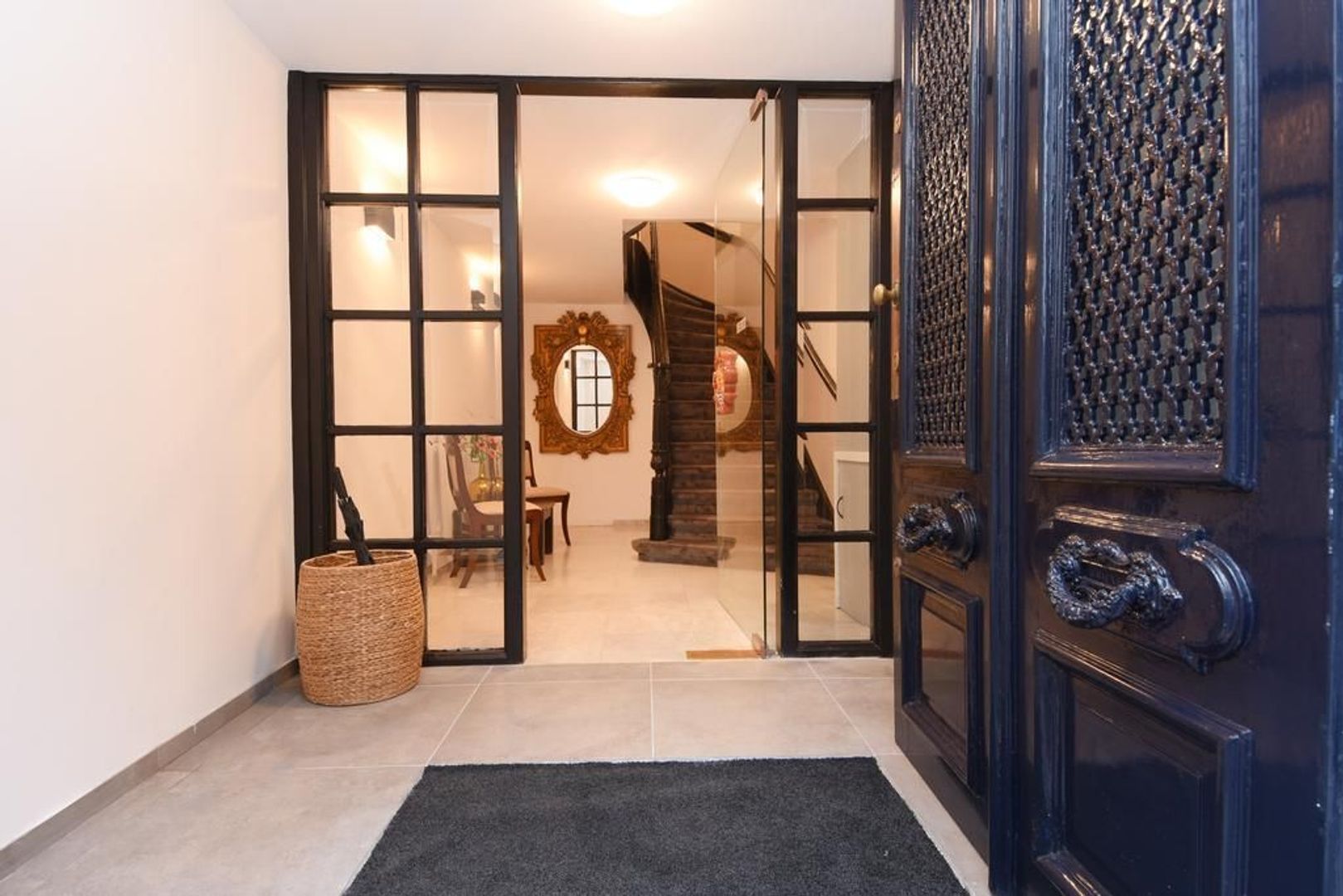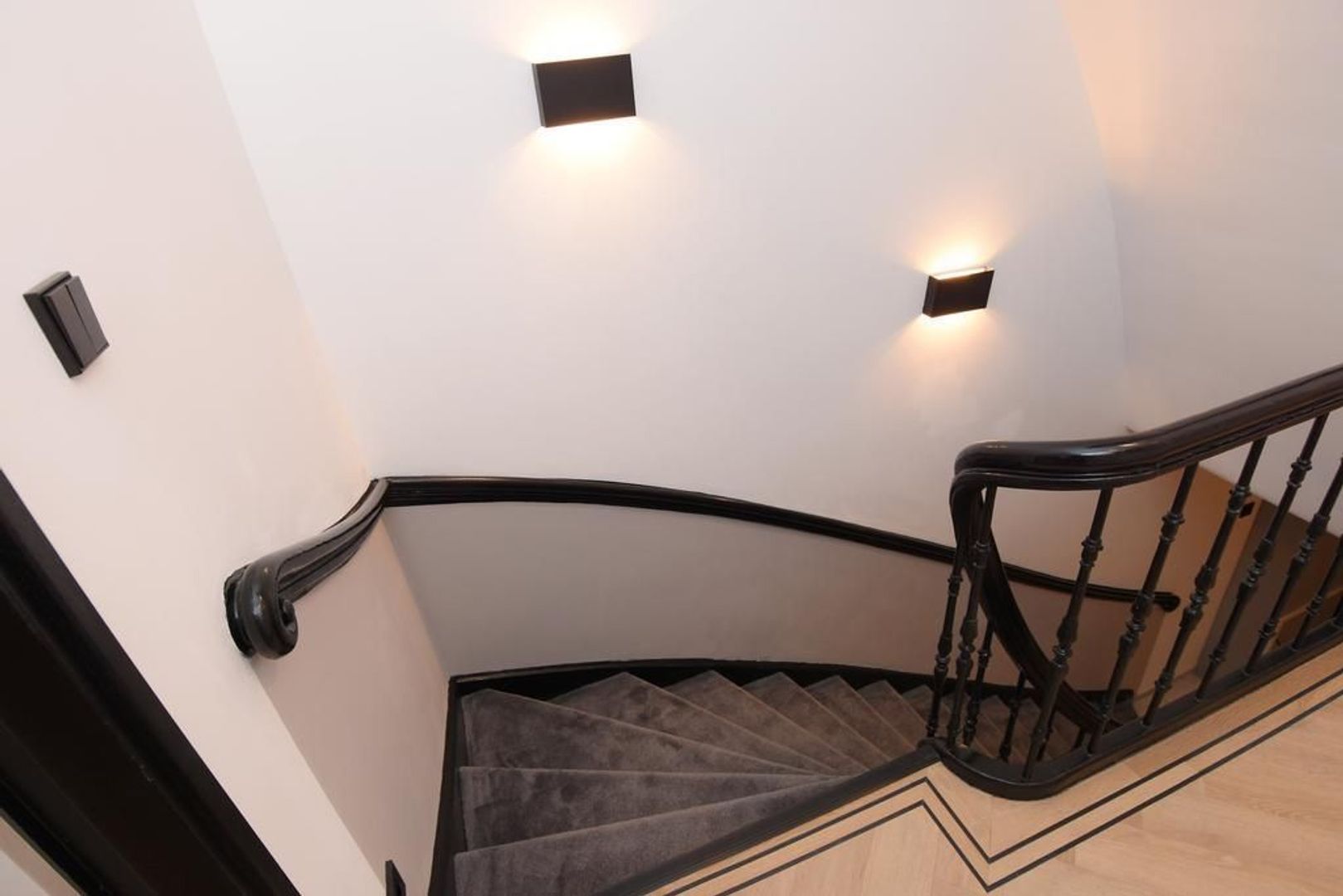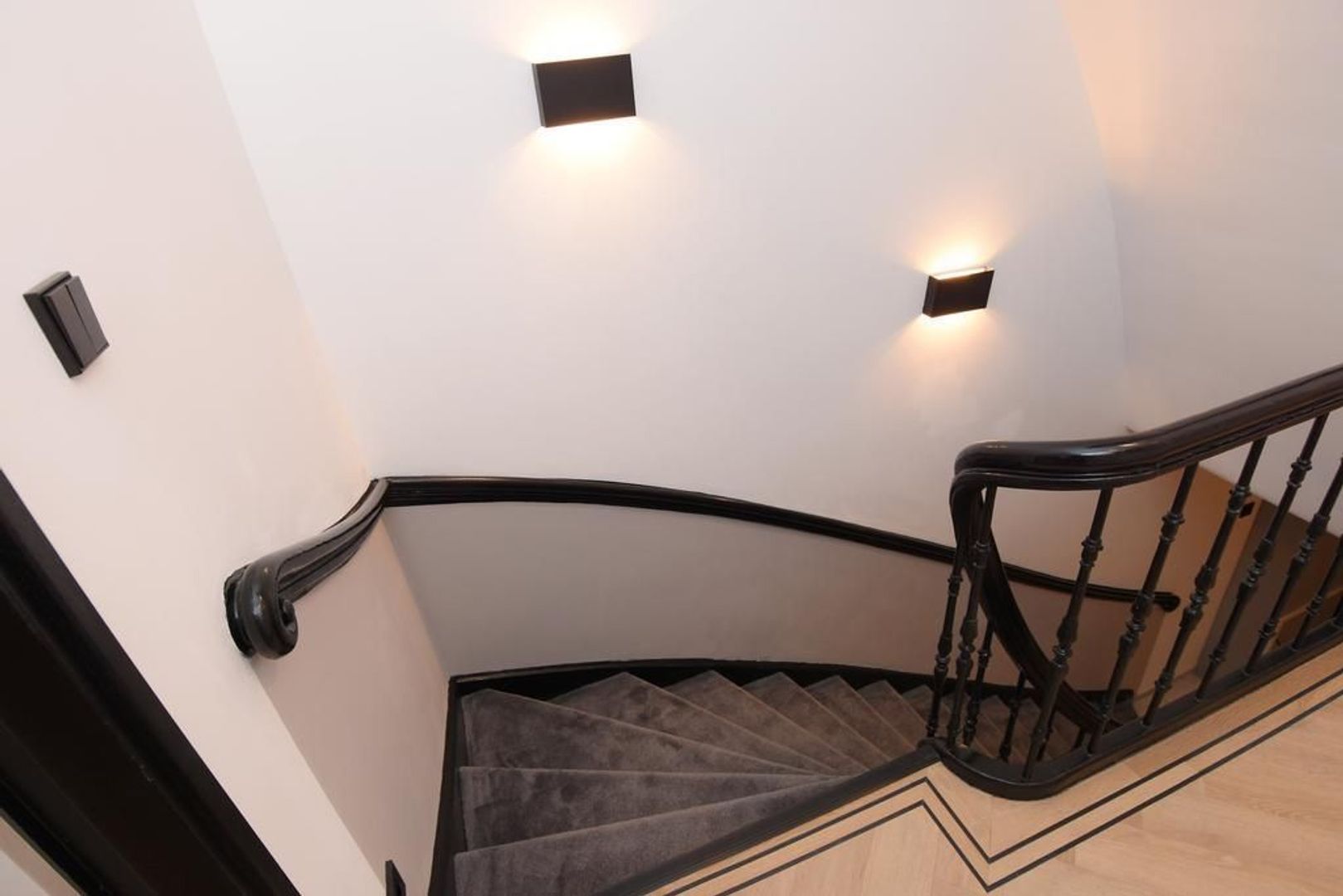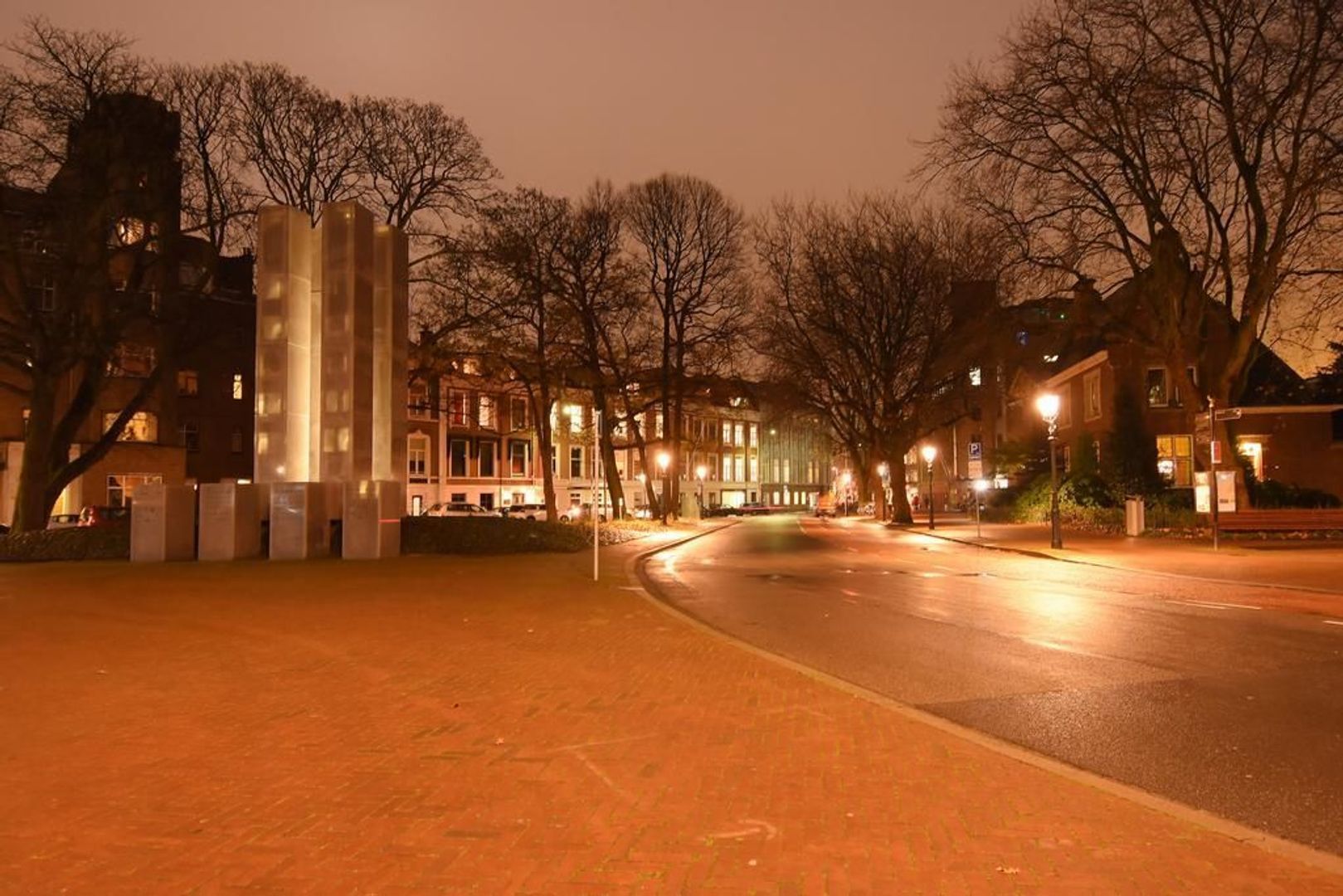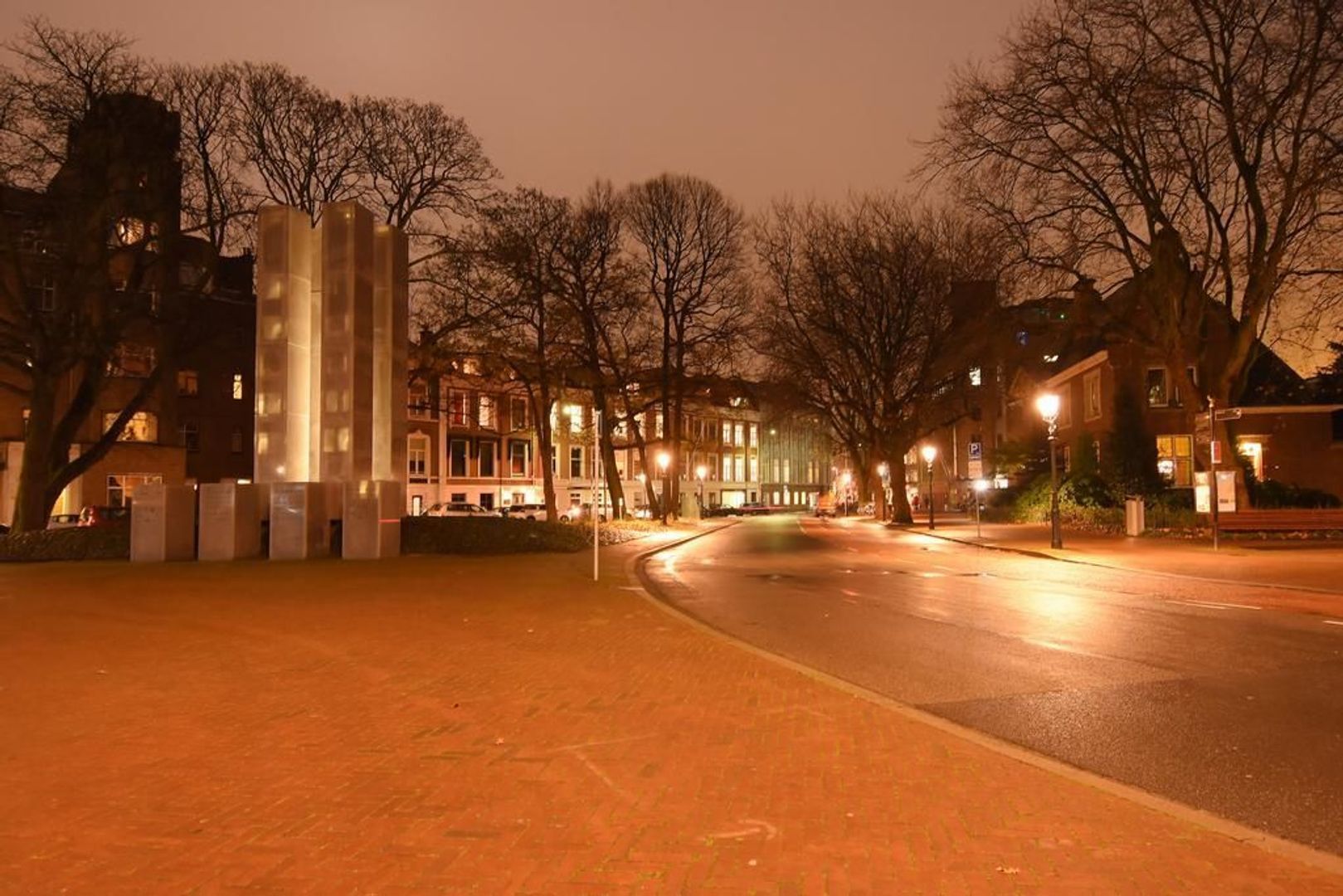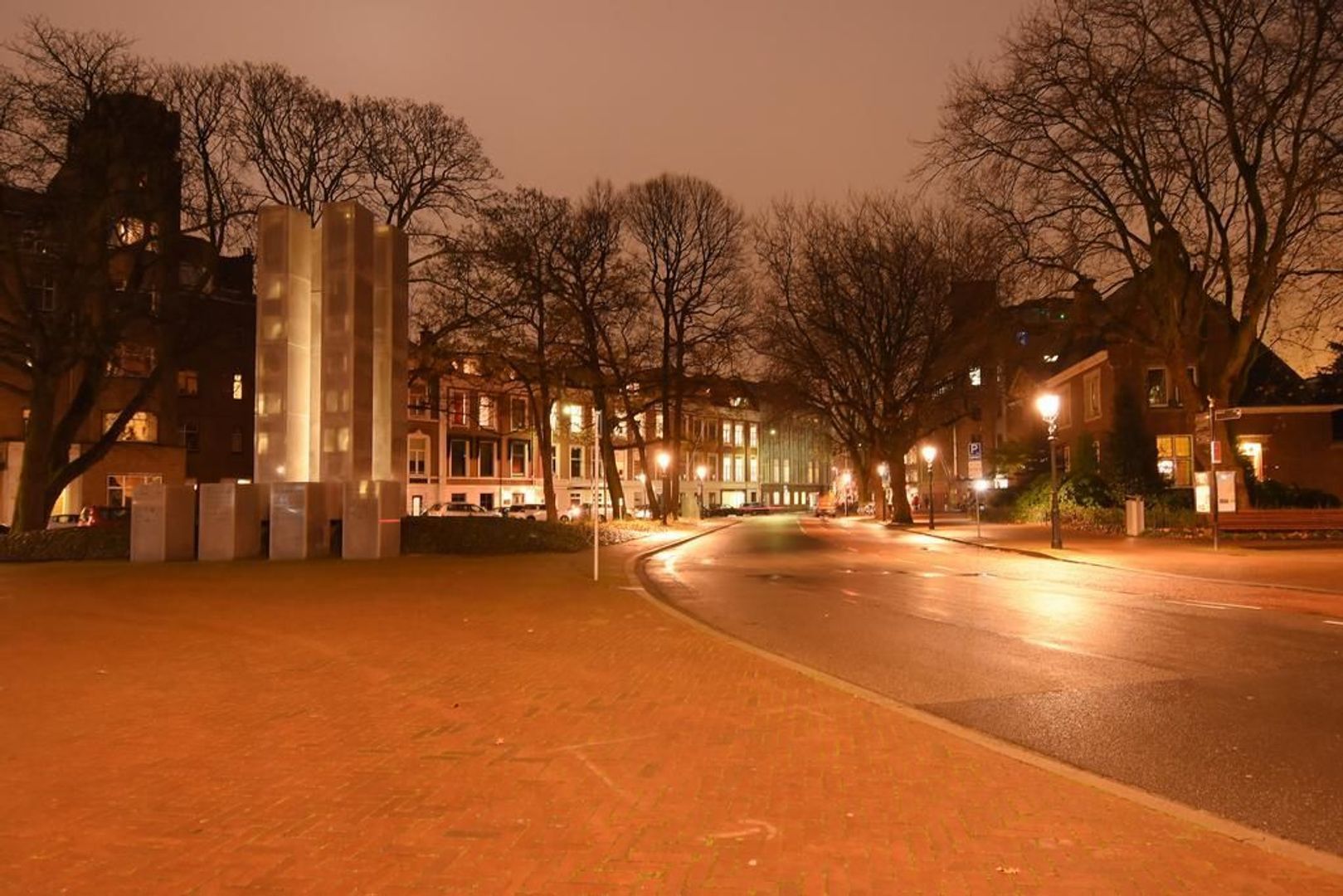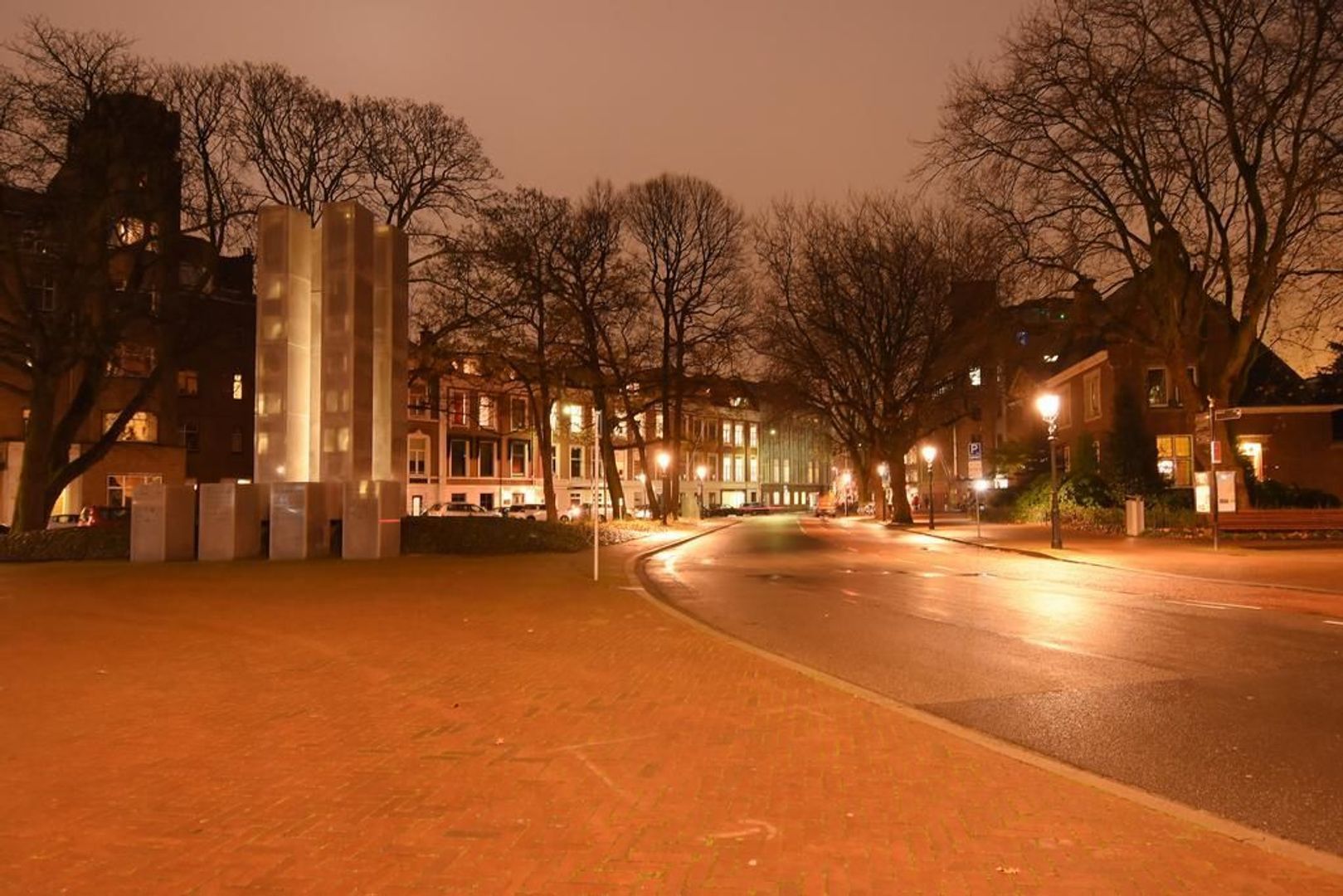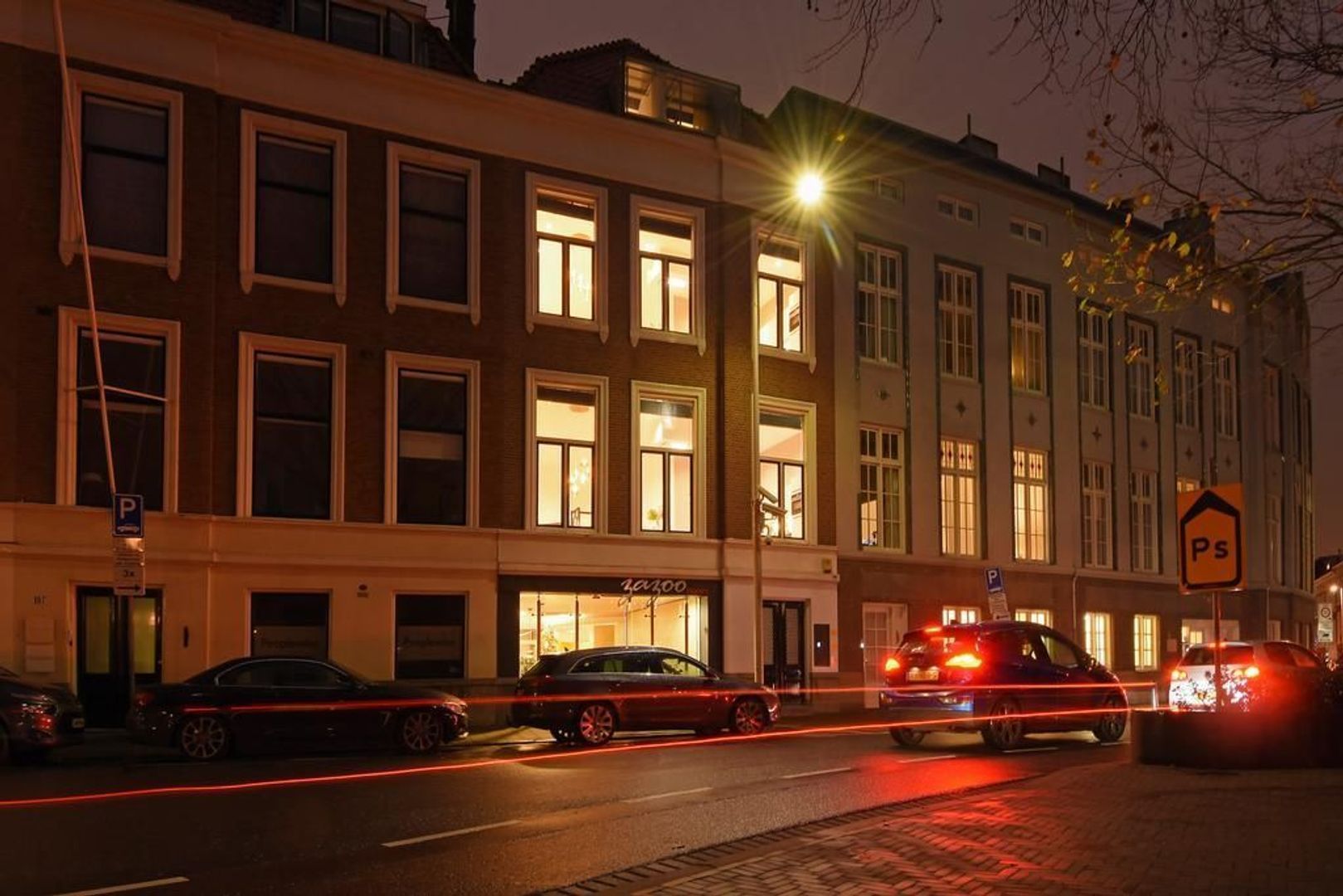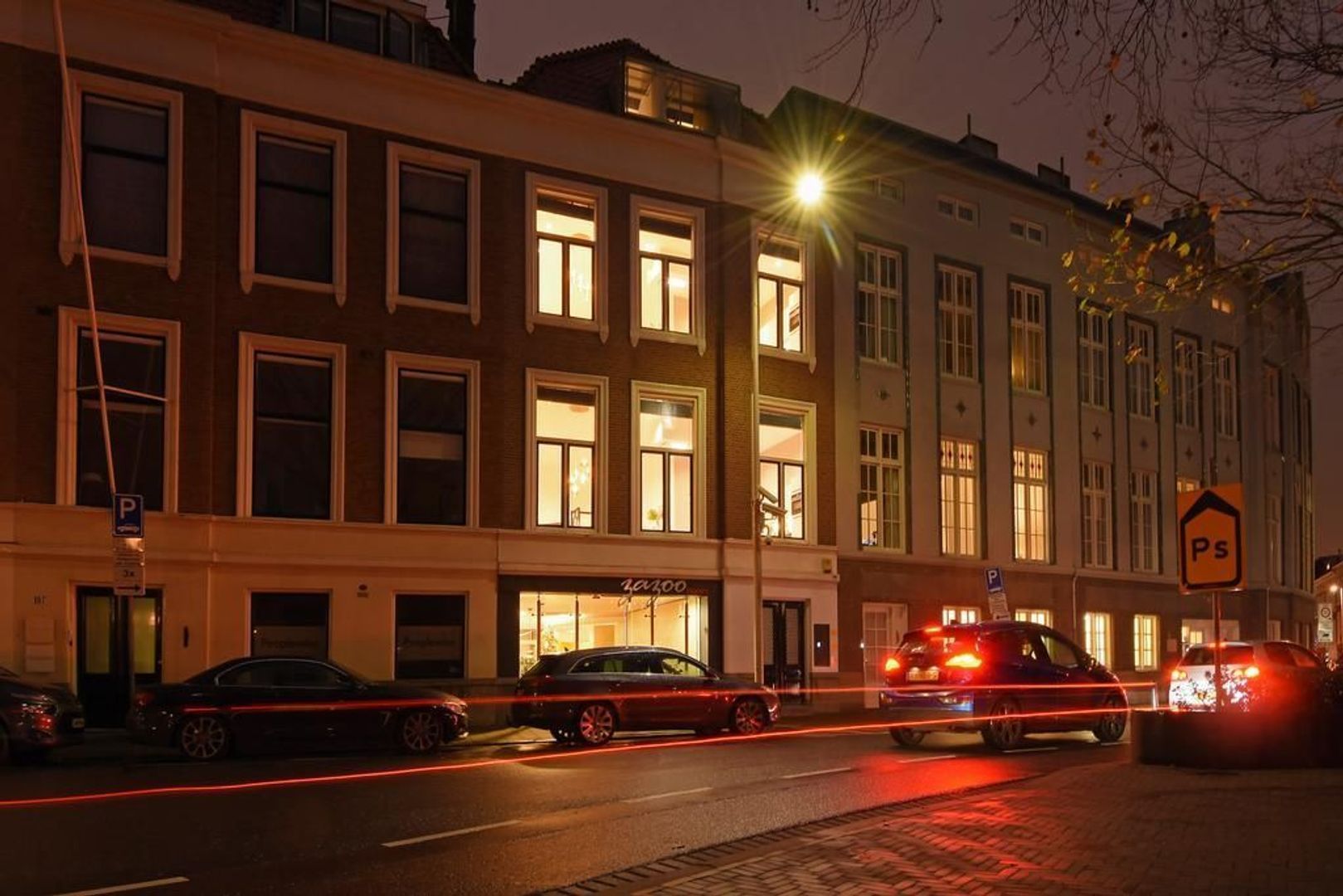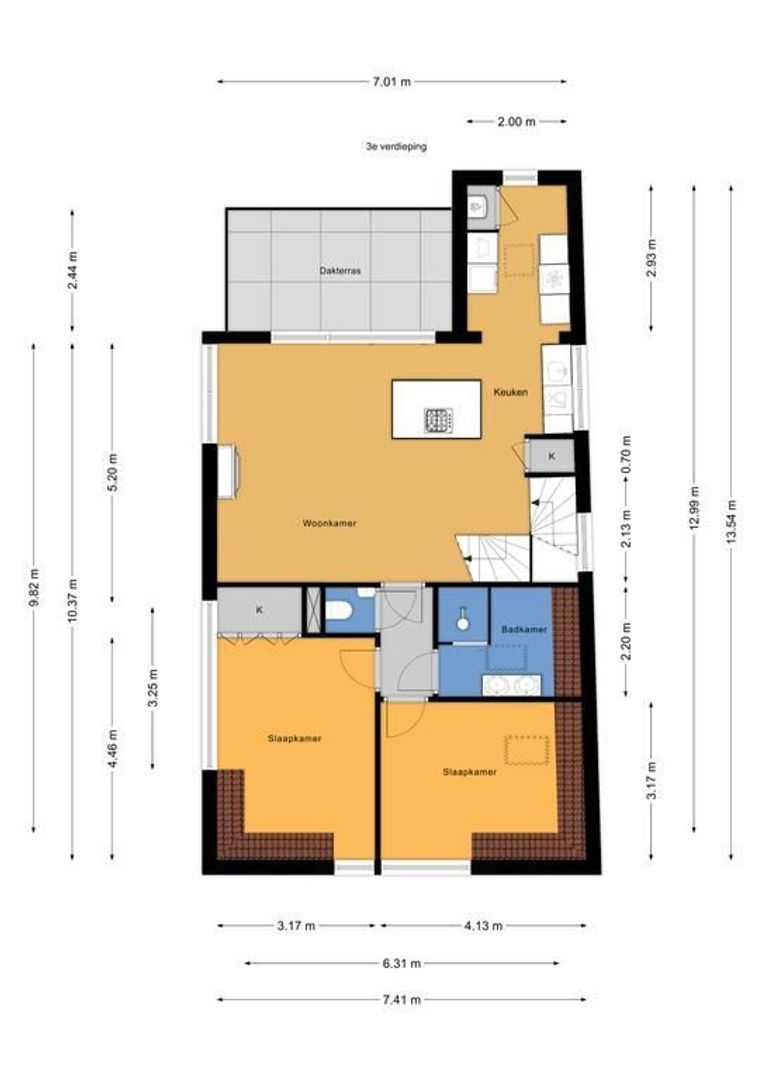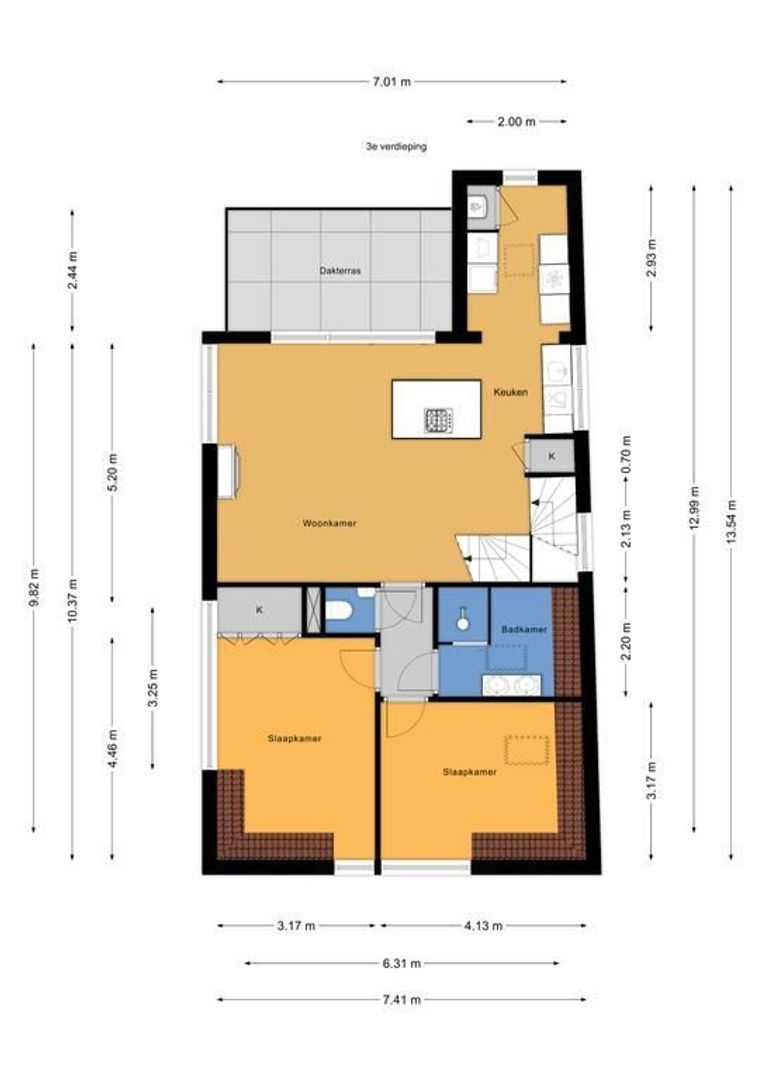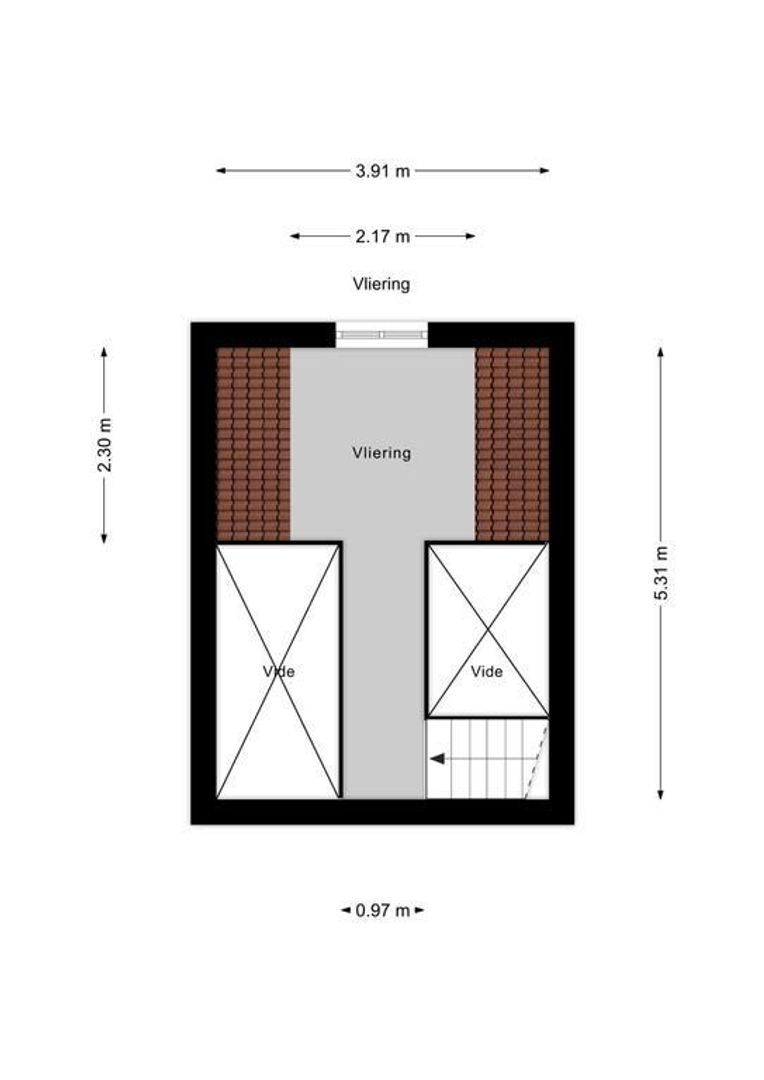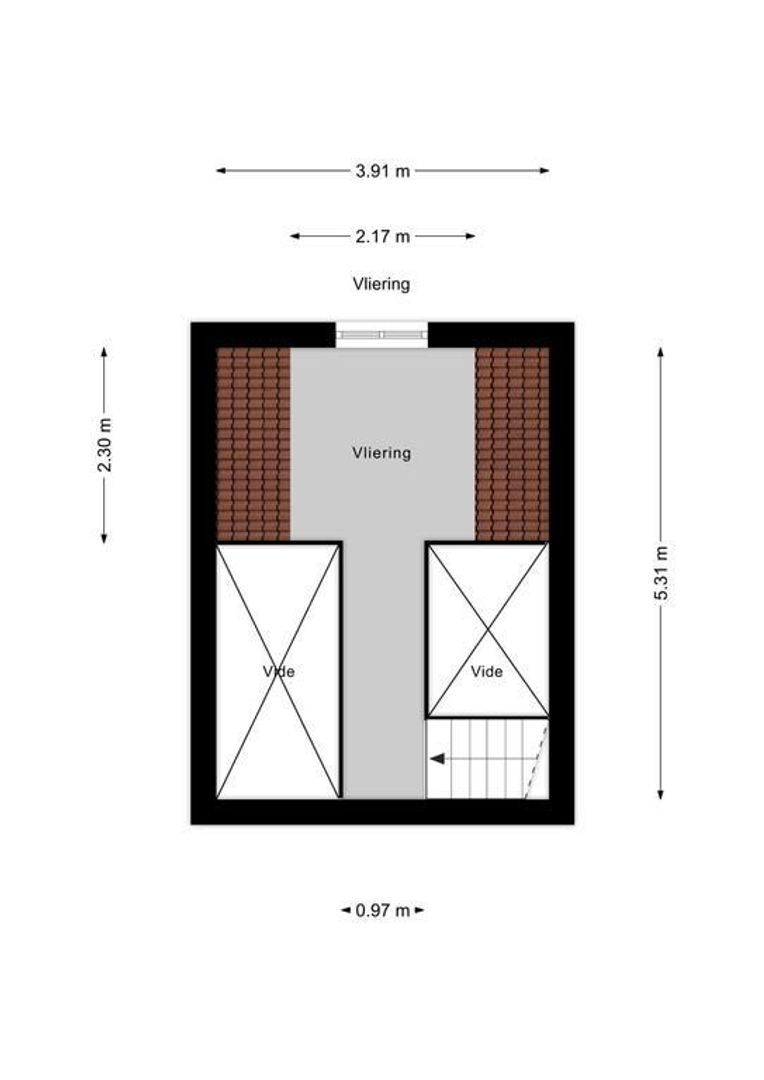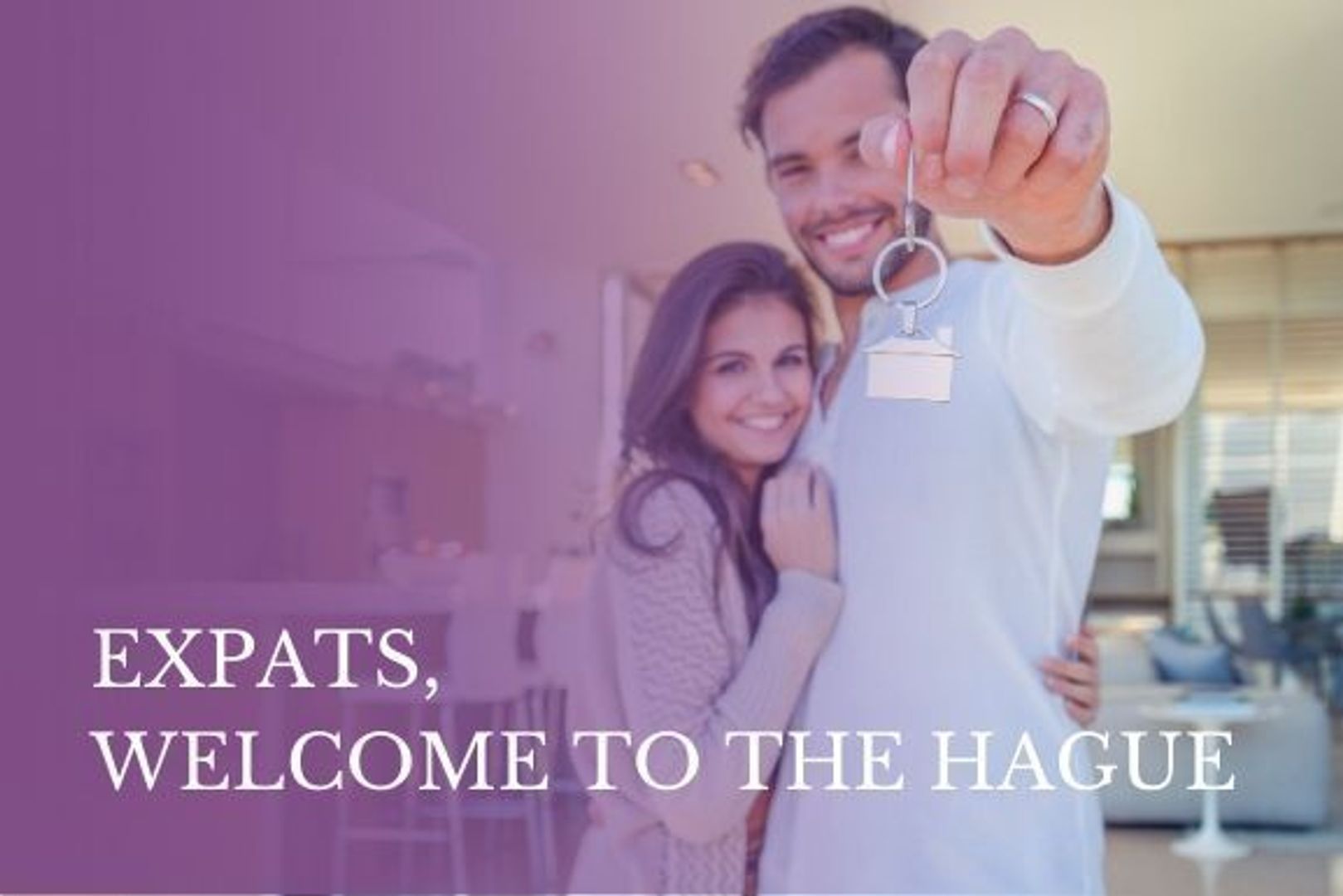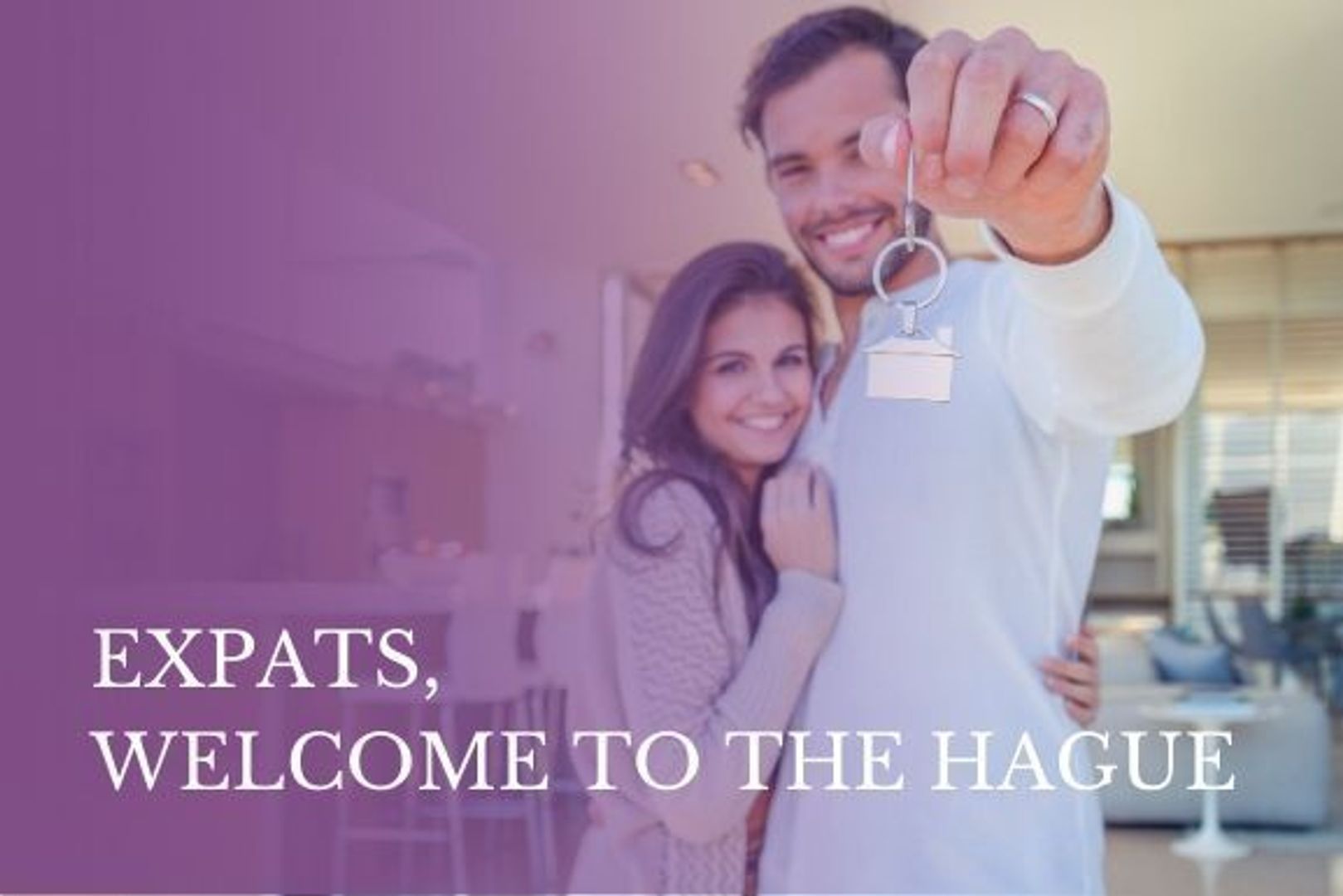 vermietet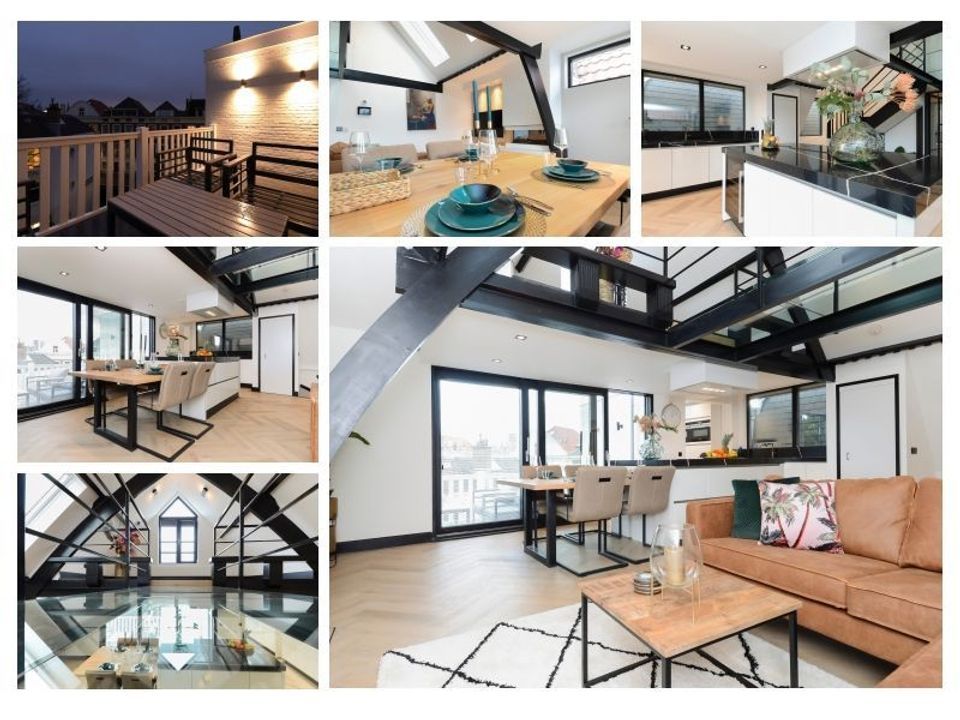 57 Fotos ansehen
Bist du interessiert?
Kontaktiere uns. Gerne geben wir weitere Informationen oder vereinbaren einen Besichtigungstermin.
Beschreibung
VERY LUXURIOUS AND FULLY FURNISHED!
This very luxurious 4-room apartment offers you a special living experience. Living in the Zeeheldenkwartier, opposite the Peace Palace. The location on the outskirts of the city with nature in the immediate vicinity allows you to relax. You can relax in the decor of your own apartment. Relax after a day of work, or recharge for the day to come. In the evening you can enjoy a good glass of wine in peace with a view of the Peace Palace or a walk in the adjacent Scheveningse Bosjes. You can also sniff culture within walking distance, the old center can be reached by foot. Come and live in one of the apartments in this beautifully renovated mansion in an excellent location.

LIVING AND ENJOY
This beautiful and charming apartment of approx. 90 m2 is located in the cozy and popular Zeeheldenkwartier. The house has 2 bedrooms and a spacious living room with a luxurious open kitchen and a high-quality modern bathroom. The apartment has double glazing (HR ++), there is an attractive wide electric fireplace with heat function, air conditioning with heat and air exchange function (Mitsubishi) in the bedroom, PVC floors with double black piping, washing machine and dryer (Miele), underfloor heating and an induction hob with Wifi connection. Also present is a brand new Sony 55 inch 4K TV. The internet and TV cable is of CAT-8 category, which is therefore suitable for fiber optic. Fiber optic connection is also available.
A particularly striking detail are the high ceilings, up to 3.5 m high. In this beautiful home, living is exclusive and pure enjoyment. So don't wait any longer and schedule a viewing today.

FULLY RENOVATED IN 2020
The entire house was completely renovated in 2020 and completely renewed including brand new stucco, design hinges and locks, herringbone floors, kitchen, bathroom, toilets and pipes. The items in the home are of top quality and A-brand, such as Miele, Mitsubishi, Quoocker, and Siemens. Sustainable and natural materials have been used to give the home a warm, luxurious and modern look. Naturally, this also includes a new, economical and powerful central heating boiler from Remeha, CW5 category. Beautiful curtains and modern spot lighting have been incorporated throughout the apartment. The entire interior is also brand new, the tenant will be the first user.

NEIGHBORHOOD - ZEEHELDENKWARTIER
The Zeeheldenkwartier is a compact, monumental and vibrant city district that is very popular with young professionals and expats. The district has a strong character of its own and exudes creativity and dynamism. Here you will find atmospheric streets, canals, sunny squares and beautiful Jugendstil architecture. In the Prins Hendrikstraat, Zoutmanstraat and Piet Heinstraat you will find cozy cafes, art galleries, unique clothing stores and trendy design shops. And if that's not enough, you can easily walk to the city center. Do you want some rest? Hidden in the neighborhood you will find the Zeeheldentuin, a real green oasis if you want to escape the hustle and bustle of the city. Strongly recommended!

LAYOUT
Street level entrance with video intercom and mailboxes. Stairs to the 3rd floor.

3th floor:
House entrance to hall which provides access to all rooms.
Beautiful and bright living room and kitchen at the rear. Thanks to the large windows, the room has a lot of natural light. The luxurious and attractive living room has high ceilings, beautiful furniture and a gas fireplace. Following the spectacular kitchen with island which has all necessary equipment such as induction hob with WiFi connection, spacious combi oven, dishwasher, wine climate cabinet, Quooker and fridge / freezer. Lovely sun terrace at the rear of the apartment facing southeast.

There are also 2 bedrooms and fitted wardrobes.
The luxurious bathroom has a walk-in shower, bath, washbasin, toilet and design radiator.
There is also a separate floating toilet with hand basin and a separate room where the washing machine and dryer are located (utility room). Via a footbridge you can reach the upper room where you can work in peace.

The apartment has 2 large Velux windows in the living room which can be opened automatically. The two bedrooms and the bathroom also have Velux windows in the roof, which can be operated electrically and are also equipped with a separate sunshade. The main bedroom has a Mitsubishi air conditioning. This air conditioner can also be used as a heater.

The apartment has 2 bedrooms. The master bedroom is located at the rear of the house and has a large, built-in wardrobe.

INSULATION AND HEATING
The Energy Label is B. Fully equipped with double glazing (HR ++), wall insulation and roof insulation. Heating and hot water through central heating combi boiler. The whole apartment has underfloor heating!

PARKING
Located in an area where a parking permit is required. This is very easy and quick to request from the municipality of The Hague and we can help with this. Costs are approximately € 65.00 per year.

INCLUDED IN THE RENTAL PRICE:
- Cleaning costs of the common areas
- All work related to the intercom, camera, lighting in the hallway
- Annual control of the heating
- Cleaning costs related to the outside windows
- The apartment has a PKVW certificate, which means that it meets the high burglary-resistant requirements of the police

HIGHLIGHTS
- Living area approx. 95 m2
- Energy label B
- Lovely sun terrace of 11m2 at the rear of the apartment located on the southeast.
- Fully equipped with underfloor heating
- Fully and luxuriously furnished
- 2 bedrooms
- 1 office room
- 1 luxurious and complete bathroom
- 2 toilets
- Luxury kitchen with all appliances
- Washing machine and dryer available
- Fully equipped with double glazing (HR ++)
- Fully equipped with PVC floor with underfloor heating and double piping
- Excellent location
- Not suitable for students / home sharers
- Contract for an indefinite period, at least 12 months
- No pets allowed
- Smoking is not allowed
- 1 month deposit
- Rent € 2,800 p.m. excl.
- Service costs € 50,-
- Available immediately
- The apartment is also for sale. For more information, please contact our office.

WORTH A VISIT !!!
Details
Transfer

Preis

€ 2.800 p.m. ex.

Dekor

Möbliert

Status

vermietet

Lieferung

sofort
Bau
Appartementtyp

Haus in oberer Etage, Apartment

Stock

3

Art des Aufbaus

Bestehend

Wartung in

exzellent

Wartung außen

exzellent
Oberflächen und Inhalte
Wohnfläche

95m²

Inhalt

320m³
Format-Eigenschaft
Zimmer

4

Schlafzimmer

3

Badezimmer

1

Etagen

1

Einrichtungen

mechanische Belüftung, Kabelfernsehen, Dampfabzug, Skyline
Energie
Энергия

B

Isolierung

Dachisolation, Wandisolation, Bodenisolation, Fensterisolation, vollständig isoliert, hr_glass

Heißes Wasser

CZentralheizung

Heizung

Zentralheizung, Fußbodenheizung, Gasheizung

Heizkessel

Remeha (combinedFurnace, in Eigentum)
Außenbereiche
Lage

in der Nähe einer ruhigen Straße, in Zentrumsnähe, in Wohngebiet, klare Aussicht, im Wald
Staßenansicht
Kartenansicht
Transportmittel wählen
Maximale Reisezeit
Ergebnisse anzeigen
Geben Sie an, welche Sonderziele Sie auf der Karte anzeigen möchten.
Wählen Sie Ihre Sehenswürdigkeiten
Schule
Arzt
Apotheke
Restaurant
Fitnessstudio
Transportmittel
Supermarkt
Krankenhaus
Kirche
Zahnarzt
Kino
Friseur
Ergebnisse anzeigen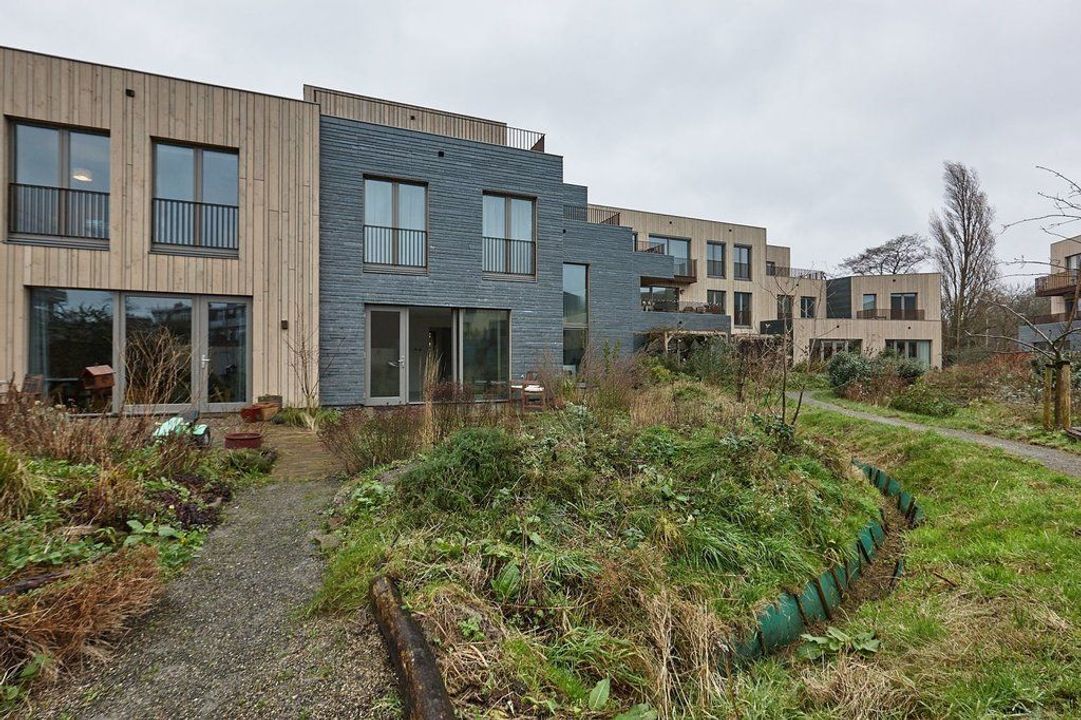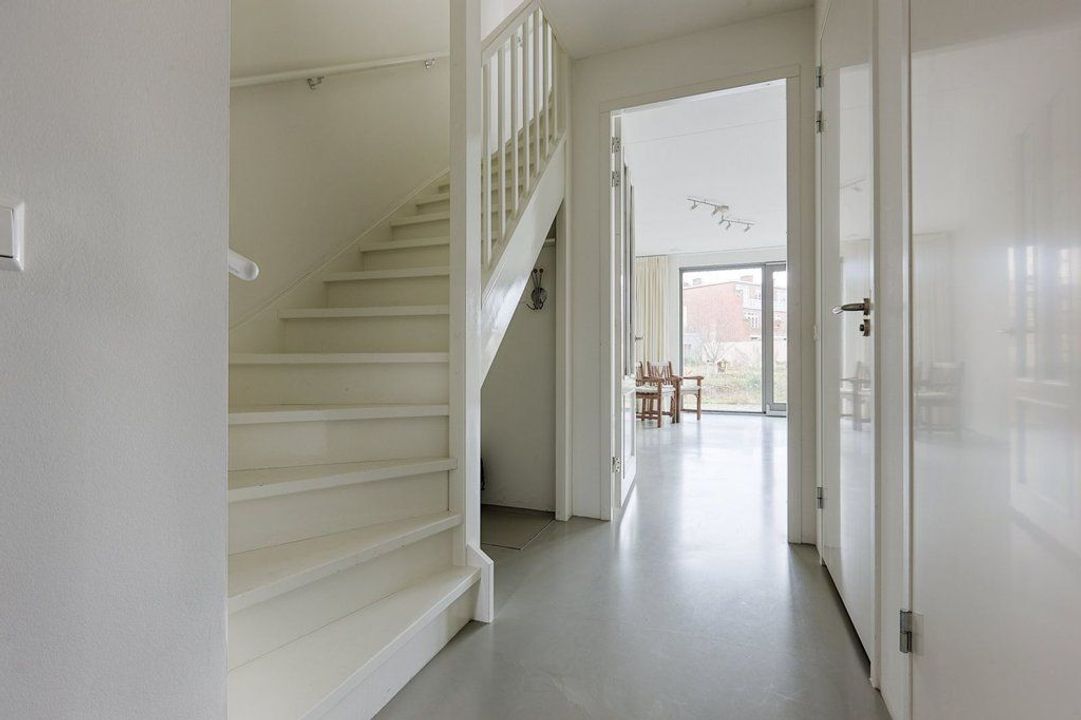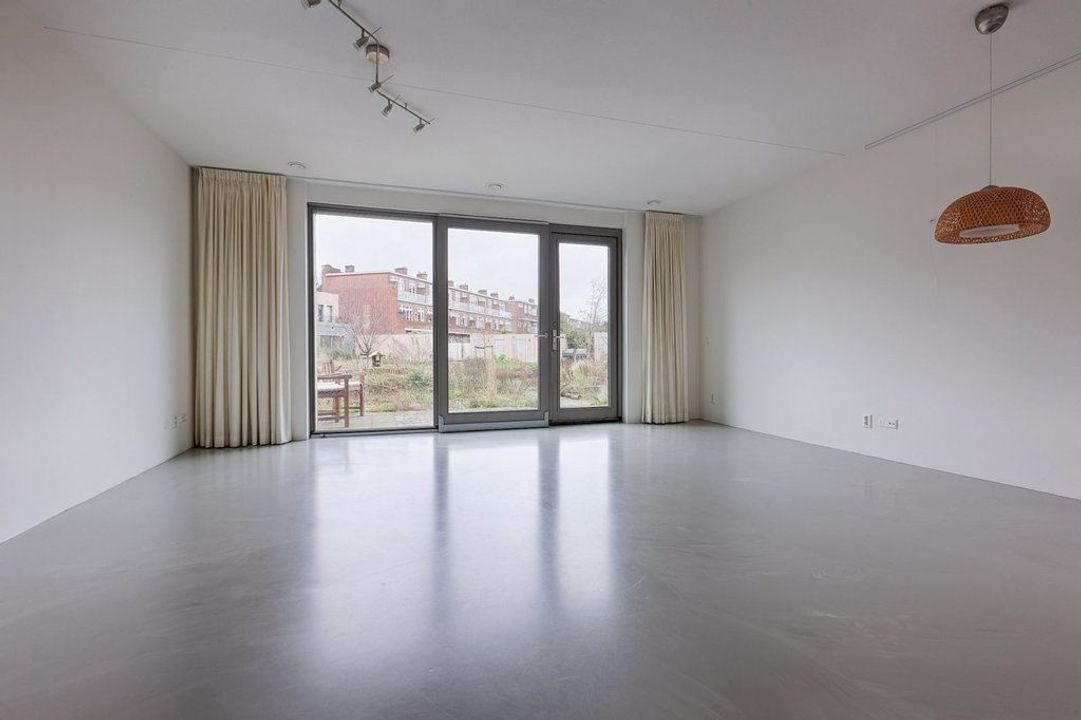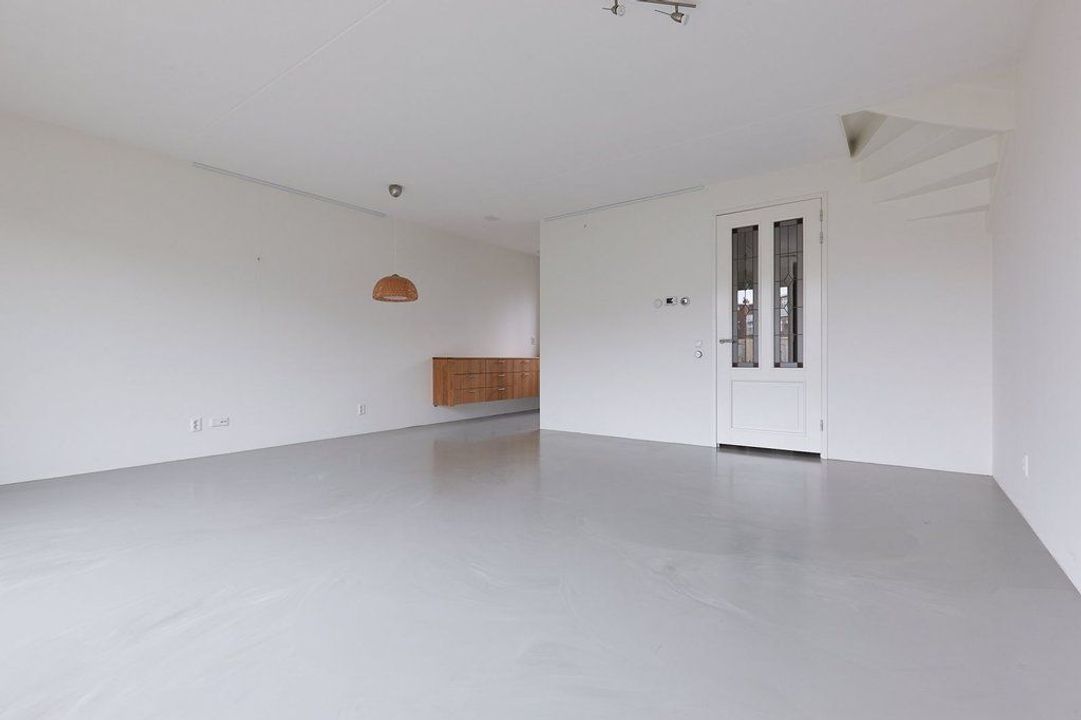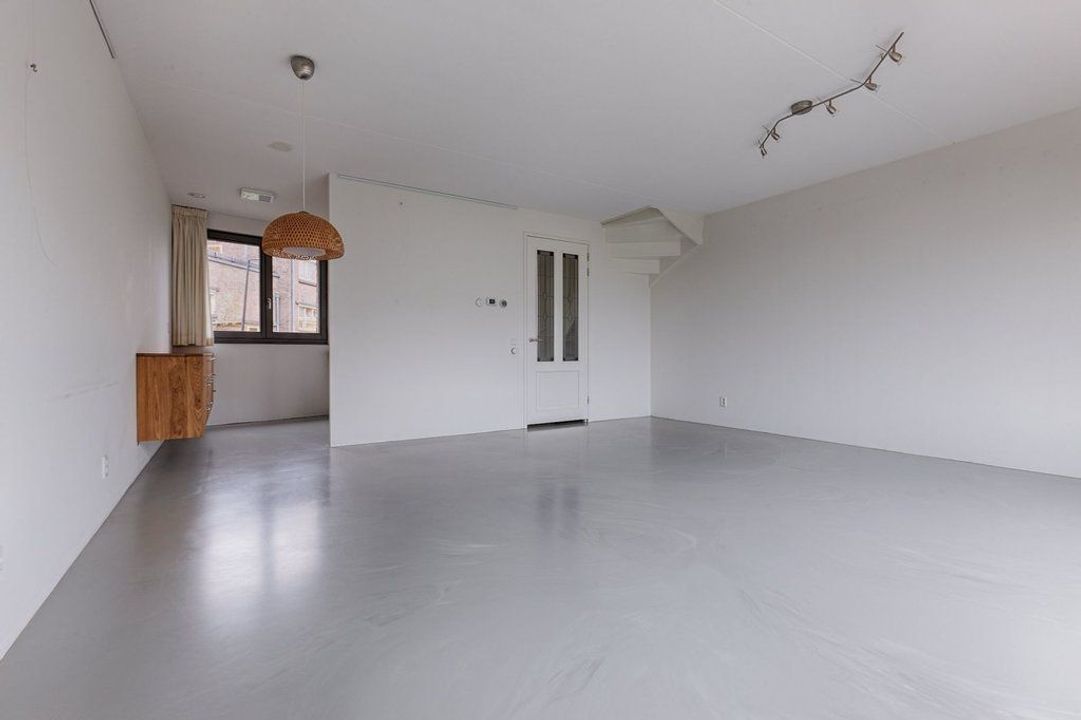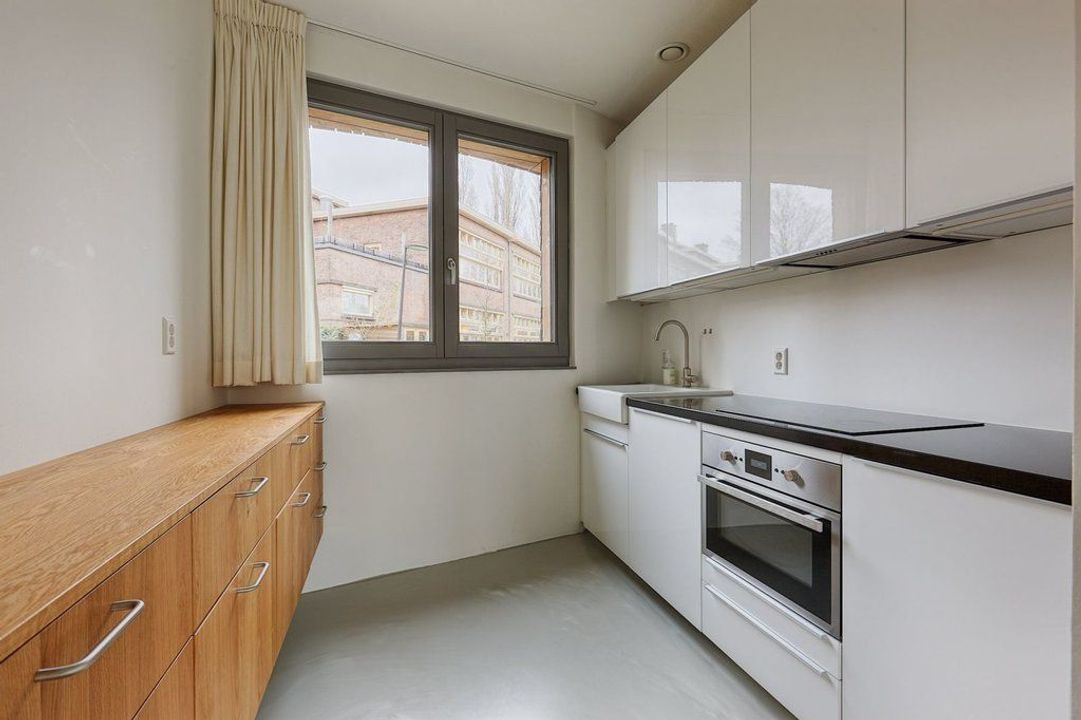 vermietet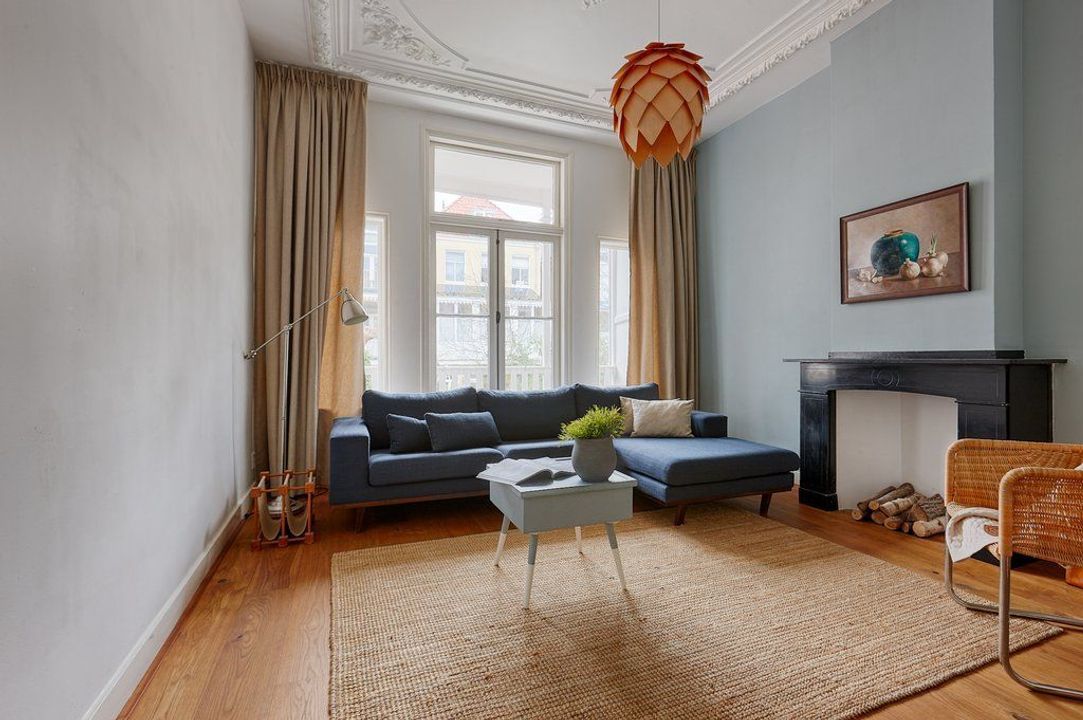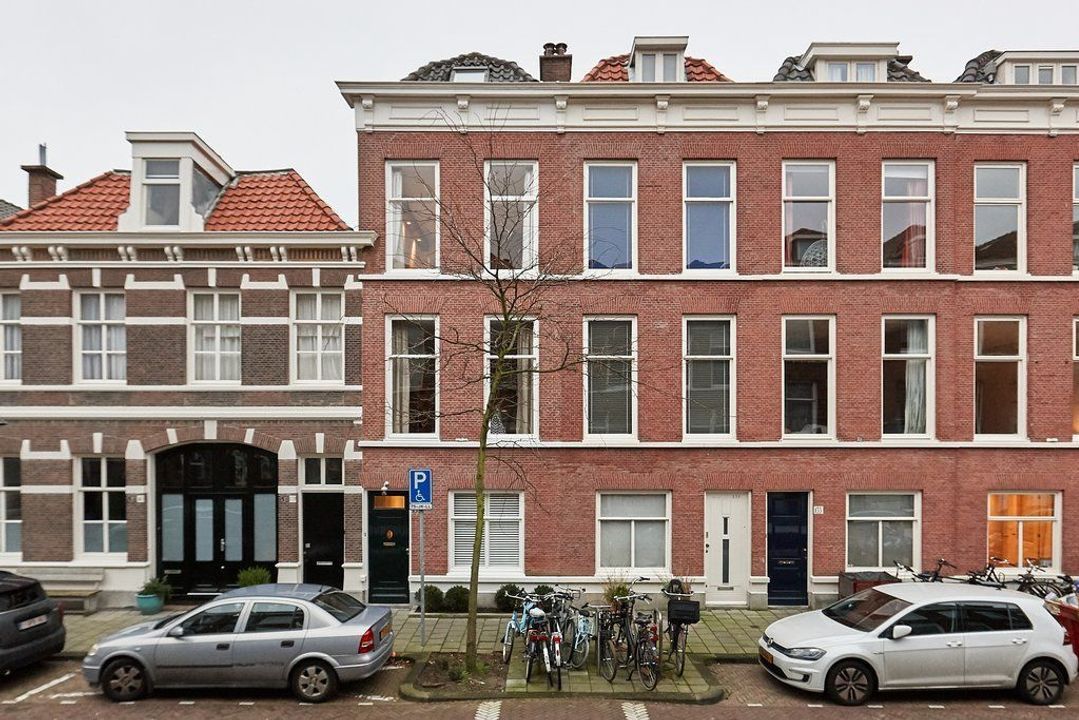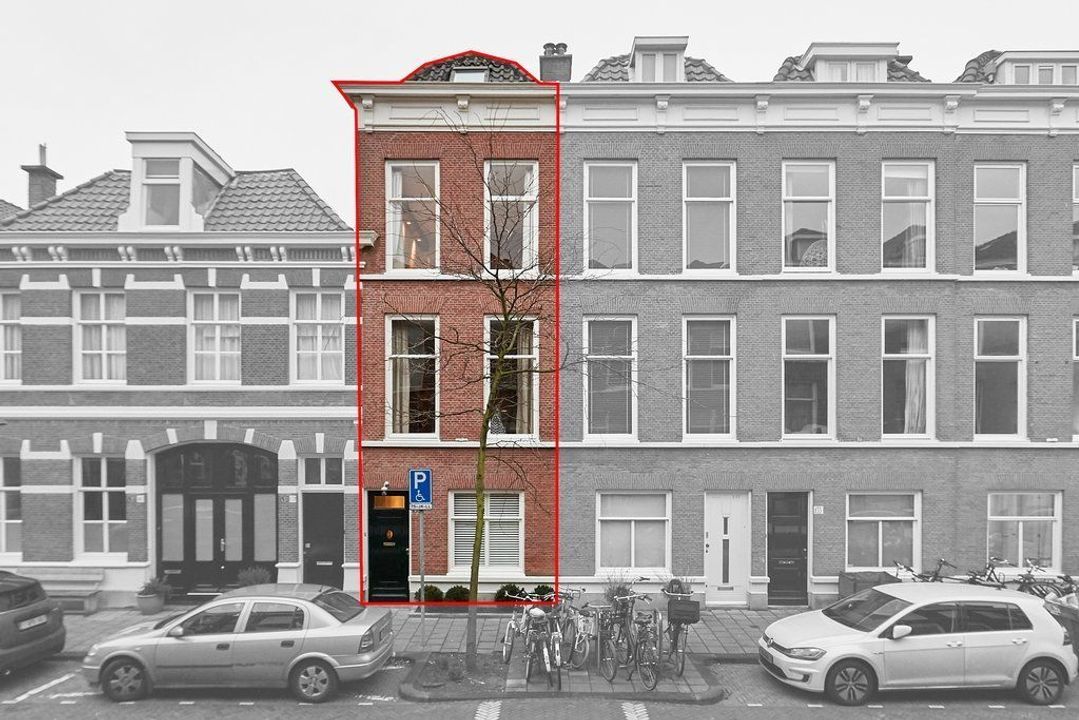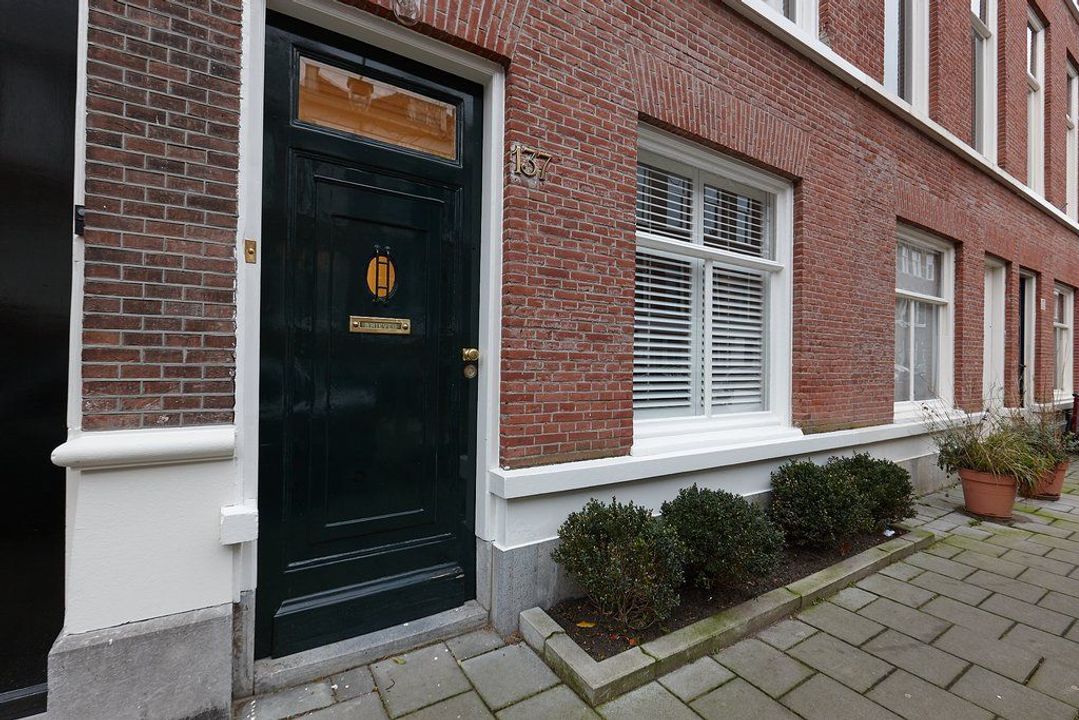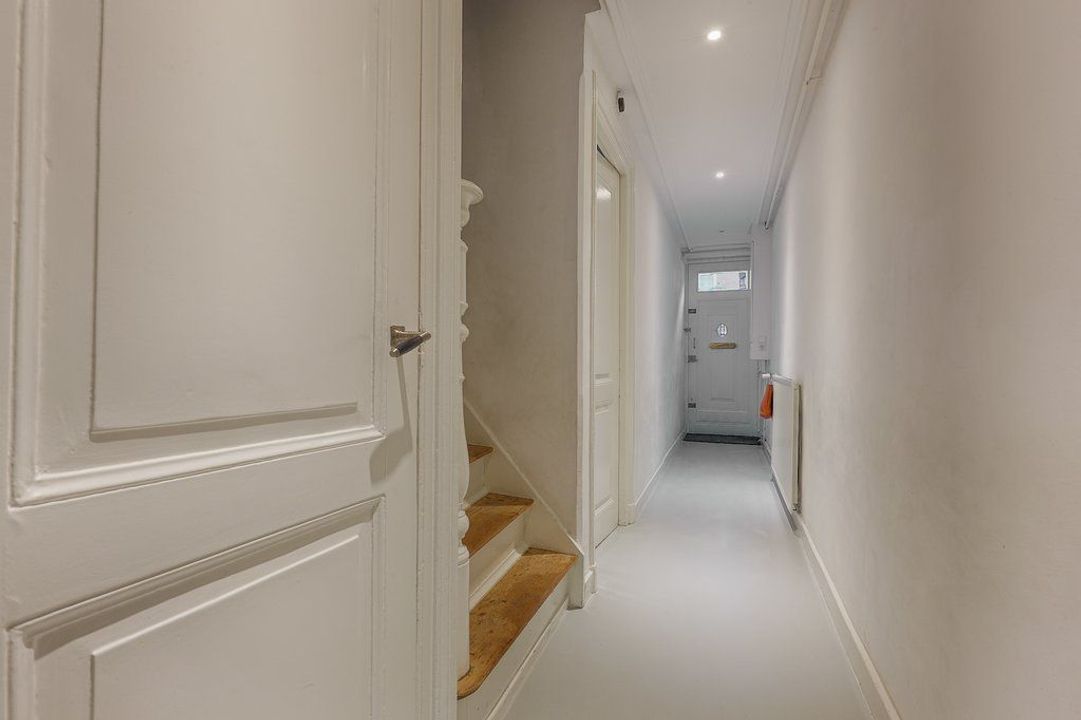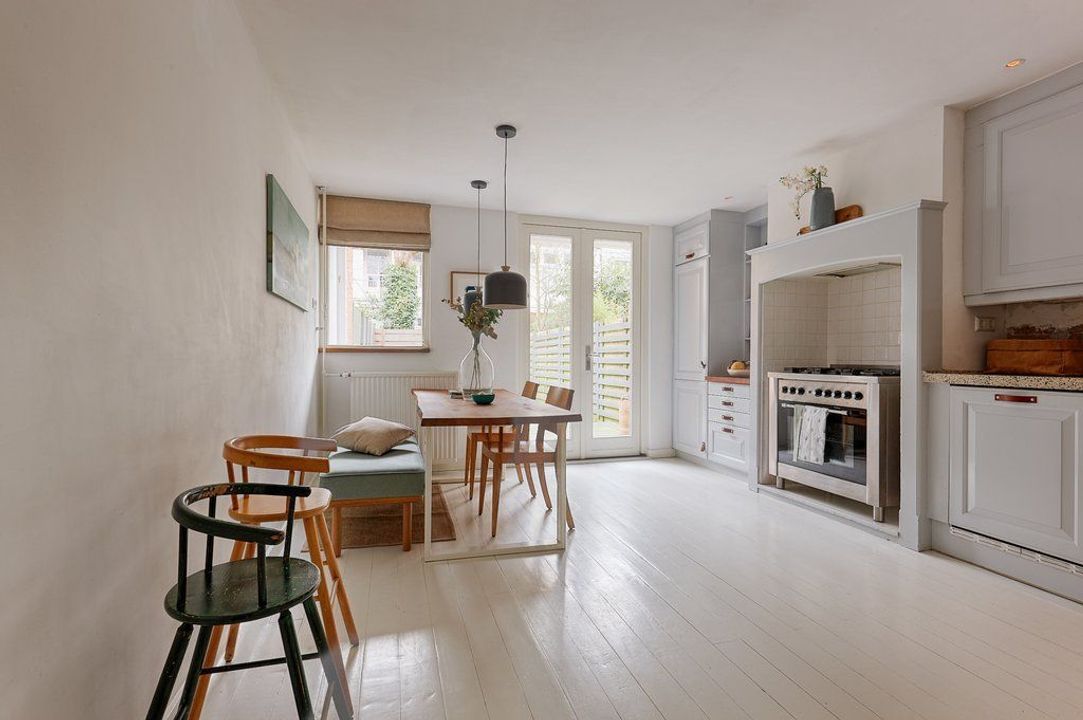 vermietet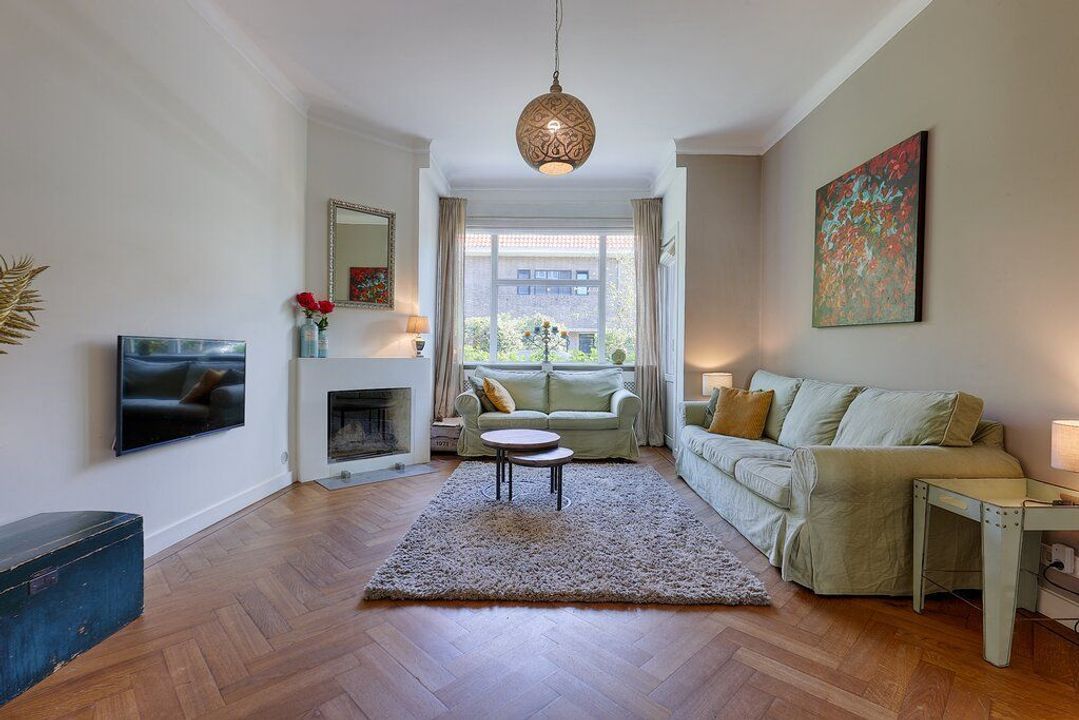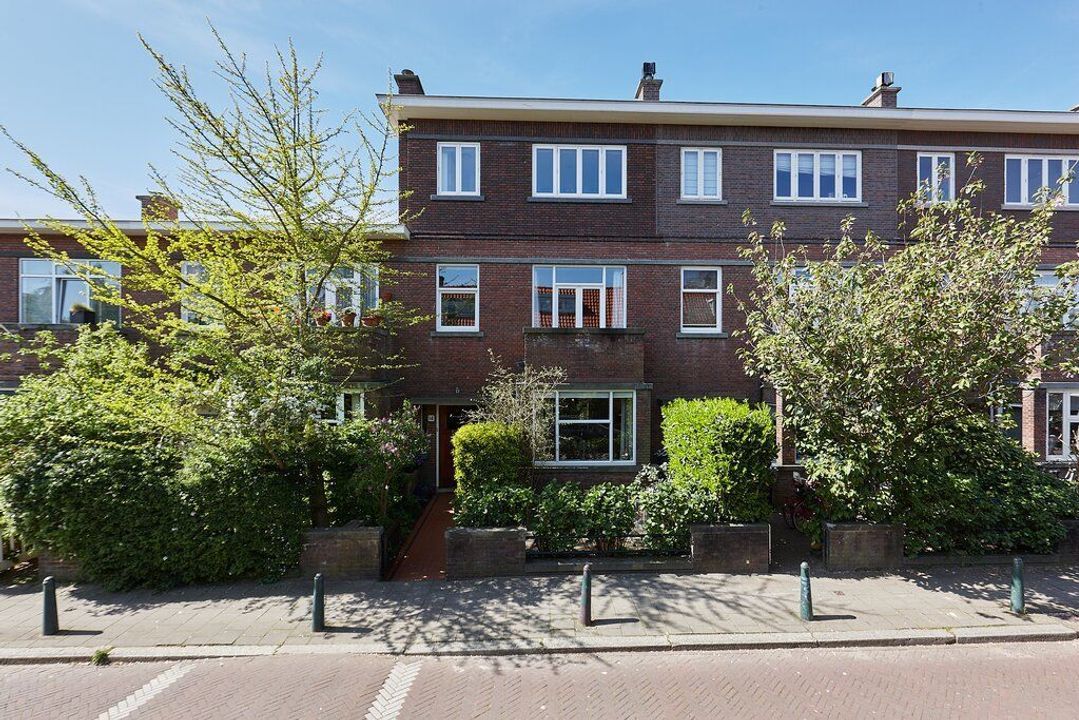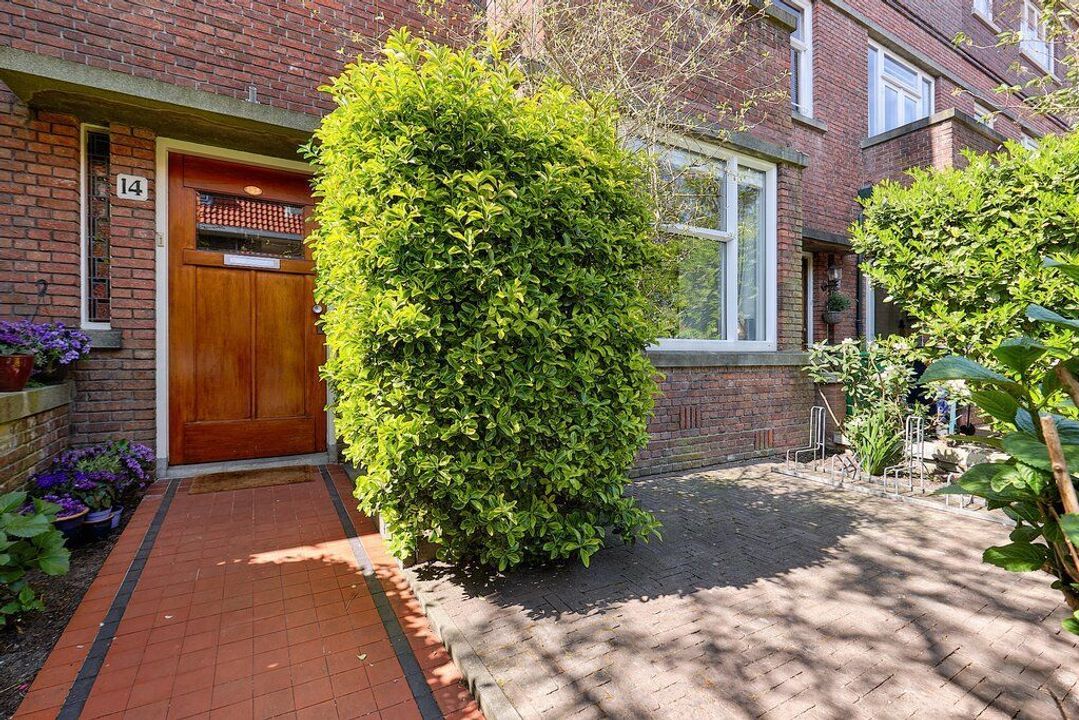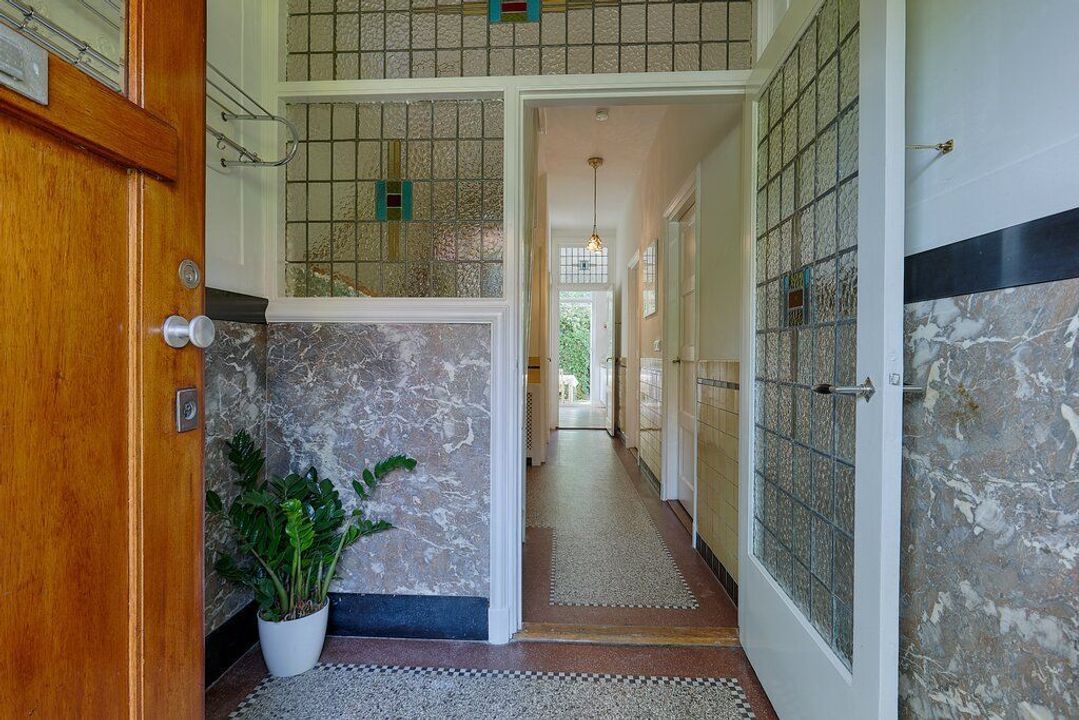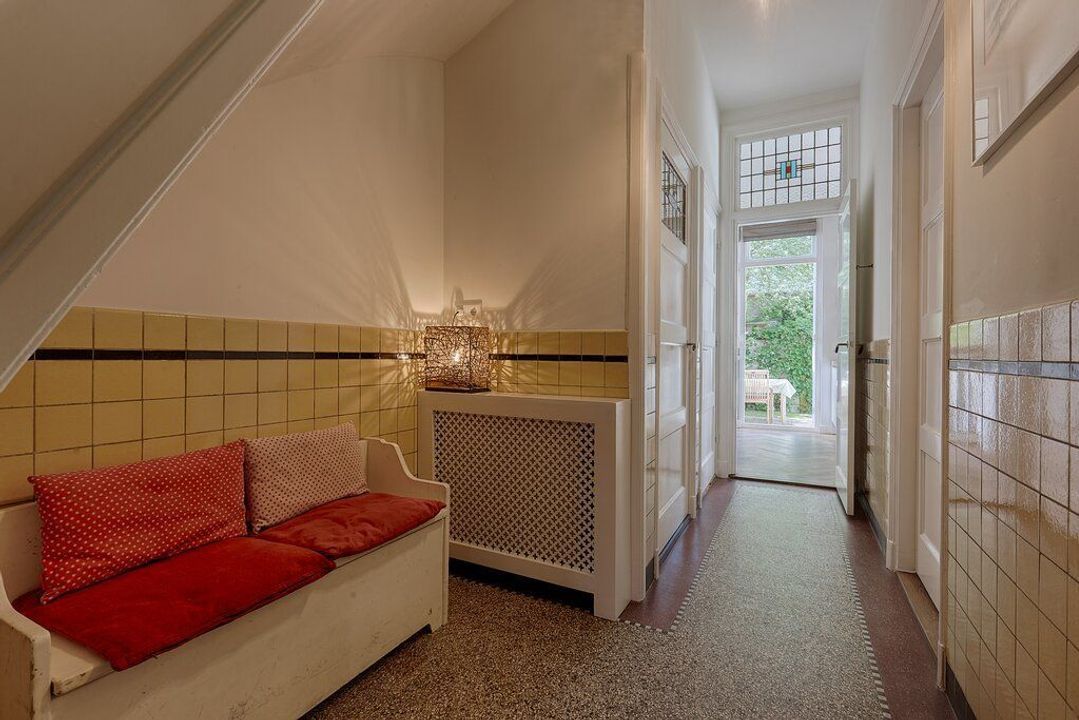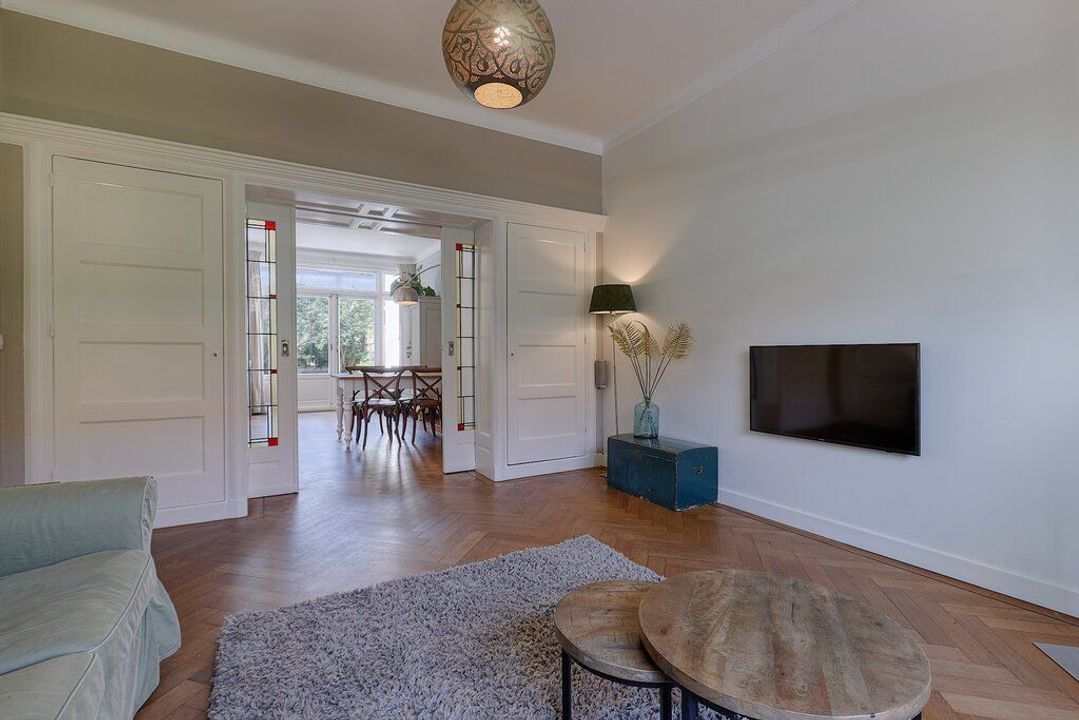 vermietet
Woning niet meer beschikbaar
Het is helaas niet meer mogelijk om op deze woning te reageren. Op zoek naar een vergelijkbare woning? Neem dan contact met ons op!
Lieber telefonischer Kontakt?
Sie erreichen uns von Montag bis Freitag von 8:00 bis 18:00 Uhr